My CRM Enhancements
The fields 'Routing Info', 'Filter Priority' and 'Priority Description' will now be available for display and sorting on the My Contacts page. This will allow agents to have better visibility to the prioritization of their owned contacts. 

To give agent callers visibility to these three new columns, the Administrator must go to the 'MyContacts Layout' page (found under the 'Page Layout' menu).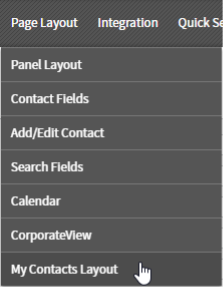 In the Routing tab, move the three fields to the 'Selected Fields' section.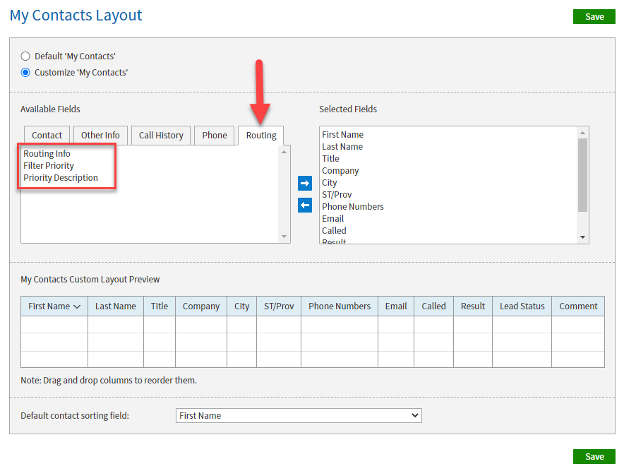 In addition, an 'Export to csv' option has been added to the My Contacts page. Agent callers with permission will be able to export their full list of owned contacts (up to 5,000 contacts). The contacts will be exported in the sorting order displayed on the screen at the time of the export. 
Permissions to export are granted from the 'User Profile' page. To give an agent caller the ability to export their full list of owned contacts, the Administrator must individually grant permission from the Edit User page.