Vidyard GoVideo integration
We're excited to unveil our integration with Vidyard GoVideo—the personal video messaging tool designed for sales professionals.
Vidyard helps organizations drive more revenue through the use of online video. With our new Vidyard GoVideo integration, we're making it easy for sales teams to start using video to generate more pipeline, qualify more opportunities, and close more deals – right from within VanillaSoft. Just click the video icon on the email page, record a personalized video to that contact, and it's immediately attached to the email ready to be sent. And best of all, it's completely free!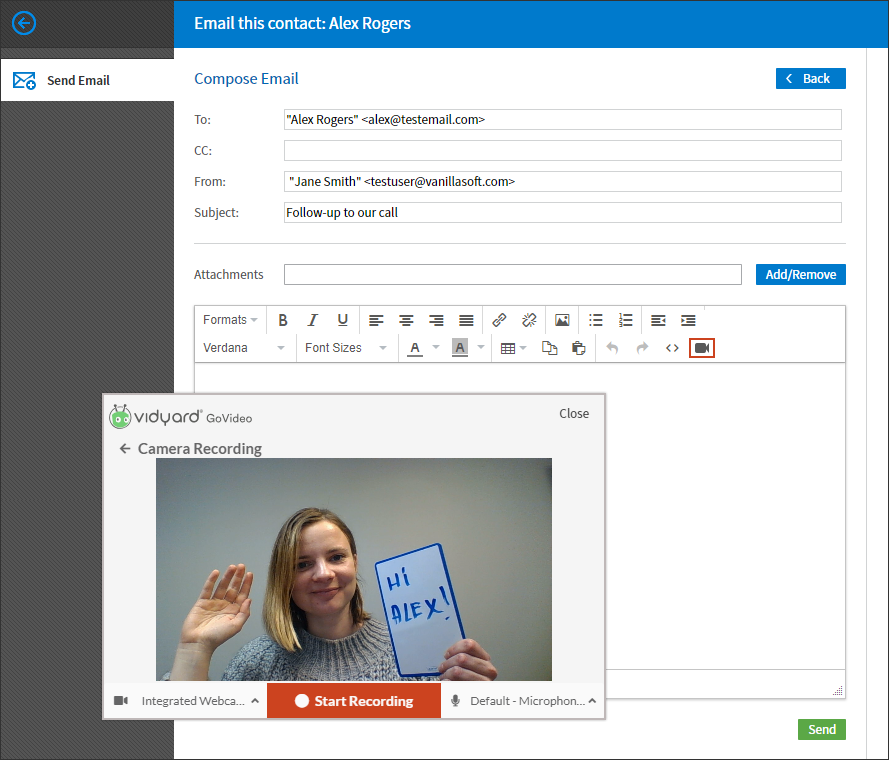 Learn more about sending a personalized video from VanillaSoft
Ability to restrict Admins when running a Contact Management query from updating contacts or flagging/unflagging contacts
Account Admins can now separately control whether their Admins have the ability to update contacts and flag/unflag contacts when they are running a Contact Management query. This control is available on the Admin Permissions page of each Admin, as shown in the image below:

'Assign Team Result Codes' page redesign
The Result Code Assignment page has been entirely redone, making it much easier and faster to assign Result Codes by Team or Lead Status.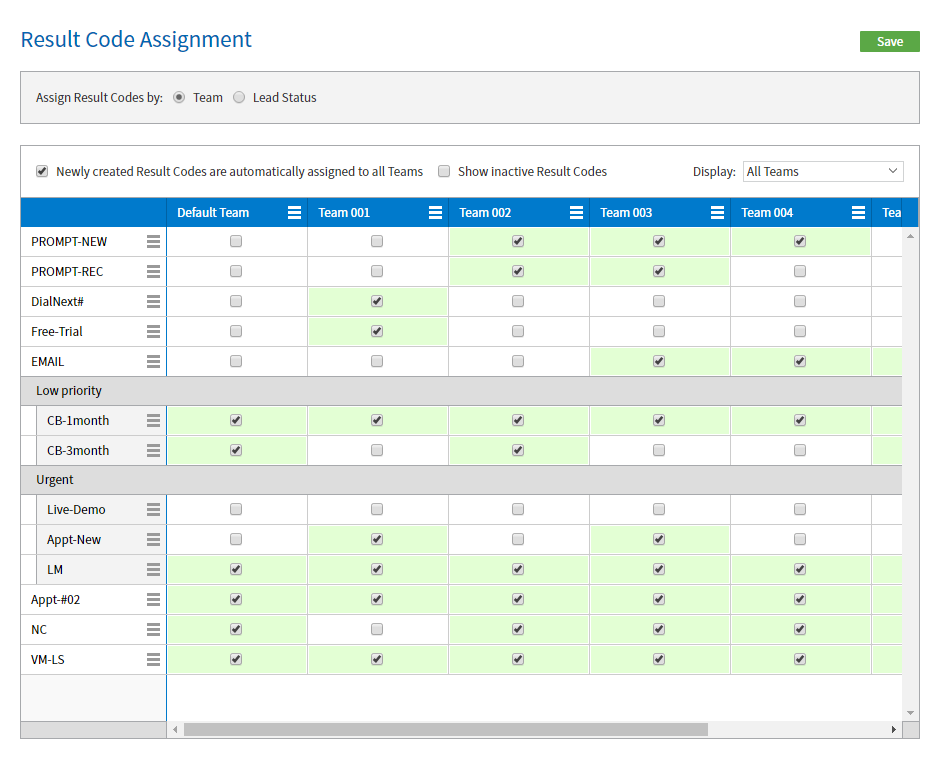 'Does Not Contain' has been added as a Contact Management Query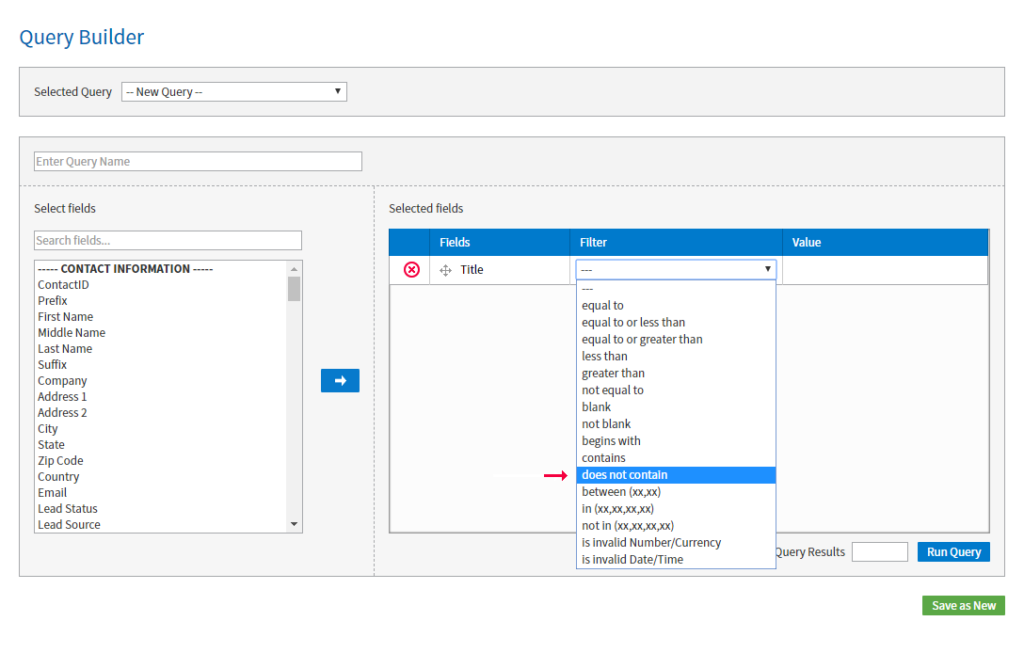 Account Admins can now separately control whether their Admins have the ability to update contacts and flag/unflag contacts when they are running a Contact Management query. This control is available on the Admin Permissions page of each Admin, as shown in the image below: