Intellective Routing Enhancements
a) Intellective Routing priority block added as a contact variable
Many VanillaSoft users have a single-purpose for their outbound communications, such as prospecting new customers, recruiting staff, or seeking donations. But some may be required to make calls for a multitude of different reasons, such as customer service agents following up on order status or late payments. In cases such as this, it is important that the agents know in advance why the contact is to be called or emailed.
With this release we have improved agent visibility into call routing priority. The following three Intellective Routing items are now available as contact variables to be used in script templates:
The Intellective Routing priority number
The Intellective Routing priority description
The name of the Intellective Routing Filter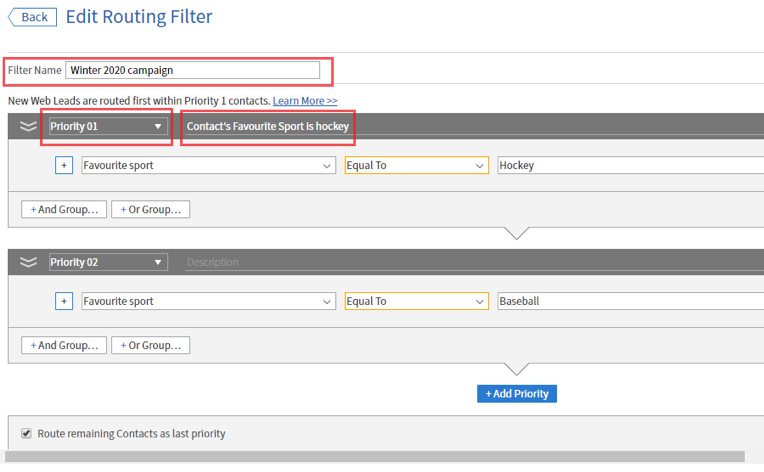 With these three new contact variables, the administrator can display to the agents why the contact was routed to them from the Scripts pane.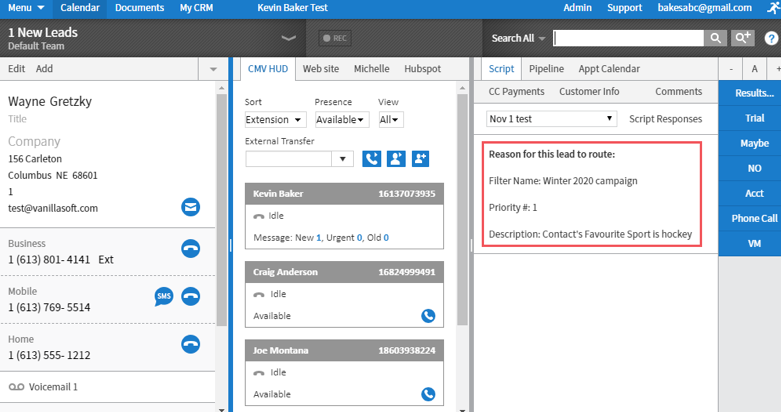 b) Intellective Routing priority blocks can now be duplicated or deleted
A new dropdown has been added to each priority block, giving administrators the ability to duplicate or delete Intellective Routing priority blocks.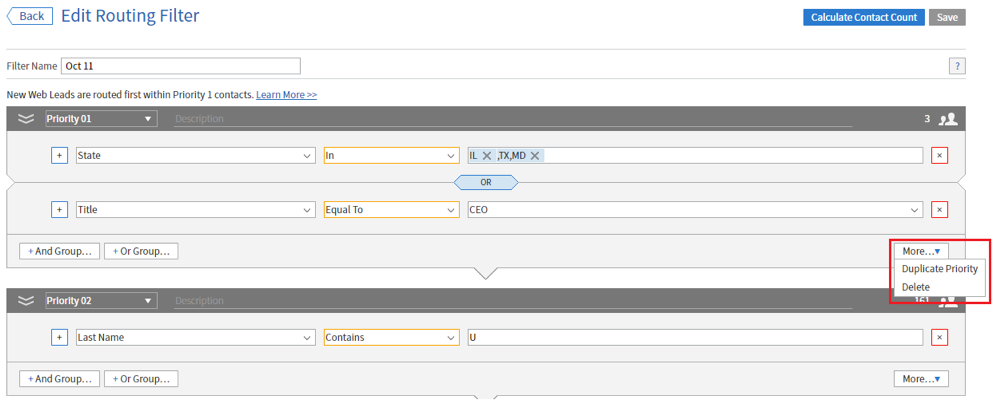 Improvements when opening the Intellective Routing page
For Intellective Routing filters with a large number of priority blocks, we have improved the page load times.
Blackbaud Payment Gateway Integration
Blackbaud is a payment gateway used by many colleges and universities. It is now integrated directly within VanillaSoft for easy payment processing.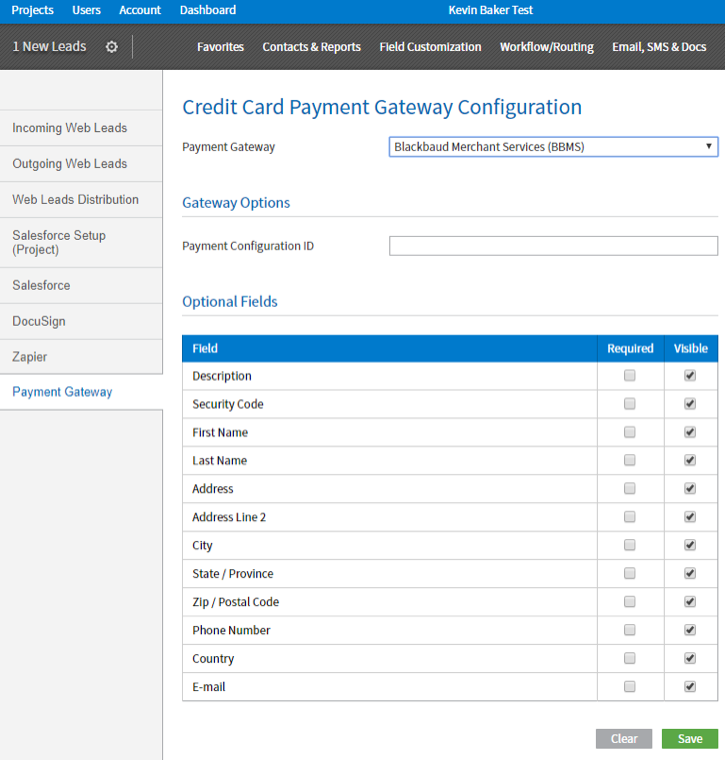 New Salesforce Fields
New "Salesforce ID" and "Opportunity ID" fields are now accessible from the following locations in VanillaSoft:
Incoming Web Leads
Outgoing Web Leads
Export Contacts
Import Contacts
Contact Management
Contact Variables
Edit Contact Page on the Admin Side
Basic Reporting (Reporting Wizard)
Advanced Reporting
Export User Details
An 'Export to Excel' button has been added to the Manage Users page on the Admin-side, giving administrators the ability to export the details of all users on the account.
Of note, each user's ID (UserID) is included in the exported file.
Improved Edit User and Account Profile Page Load Times
We have made improvements to the load time on the Edit User Profile page and the Account Profile page.