Access to the My SMS User Menu Has Moved (For SMS Users Only)
The My SMS user menu is now accessible as a stand-alone item from the top blue menu bar in the User interface.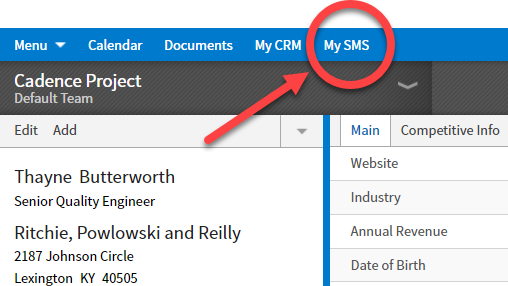 From the My SMS user menu, the user has access to their SMS Inbox (as usual), but also to the SMS Template Management tab.

User-specific SMS templates allow you to manage and tailor your messaging to ensure deliverability and increase response rates.
When sending a SMS text, the User will still have access to the Admin created templates as well as their personal templates.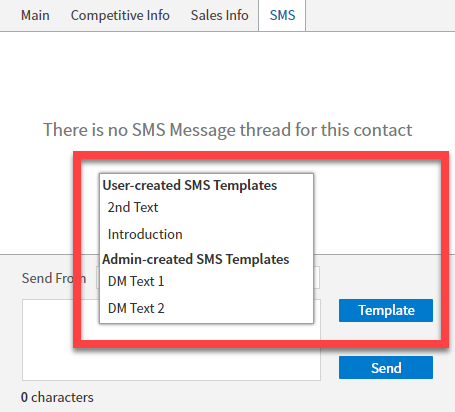 Account Admins Can Now Control Which Admin Combo Has Access to the Contact Management Page
Account Administrators can now allow or restrict Admin Combo users from accessing the Contact Management page.

Added Currency Symbols for Payment Gateways
When setting up payment gateways, the Admin can now choose from Dollars ($) Euros (€) or Pounds (£).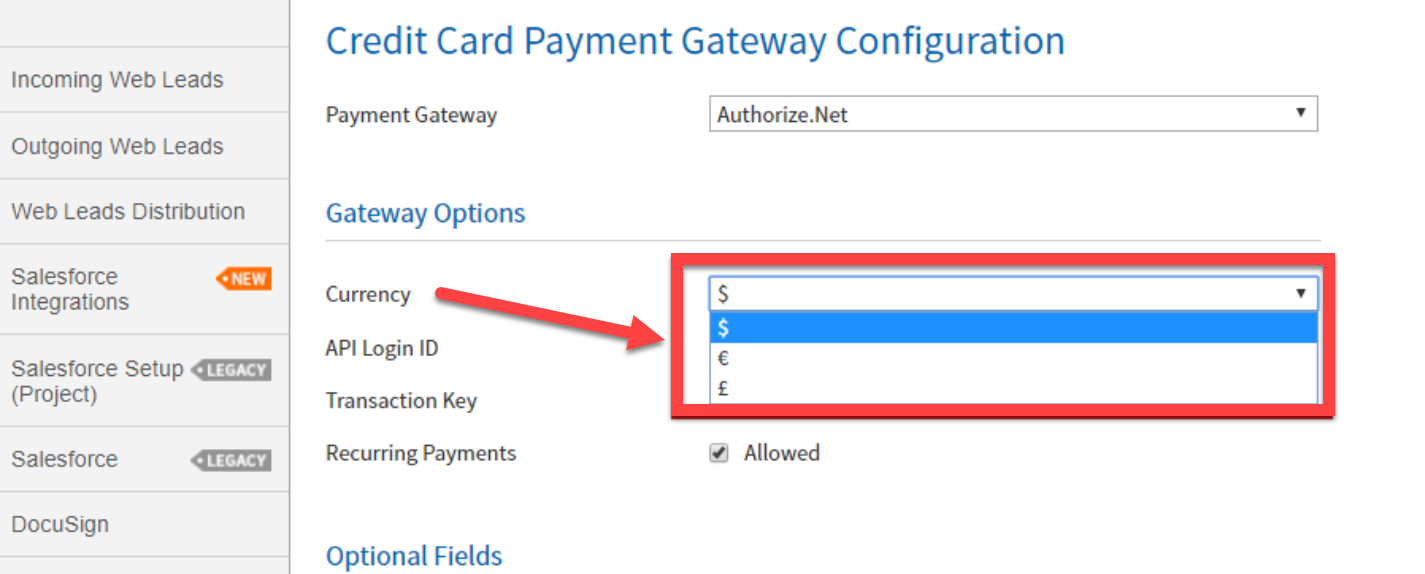 VanillaSoft Will No Longer Send Emails Using Free Email Addresses Unless SMTP Is Configured
Sending emails from services such as @Gmail.com or @Yahoo.com will now be blocked from sending unless the SMTP server settings have been configured within VanillaSoft.
Emails sent from private email addresses (MyCompanyName.com, MySchool.edu, etc.) will not be impacted.
(Using a free email address will have no other impact on your use of VanillaSoft, other than emails from these addresses will not be sent unless the SMTP server settings are configured within VanillaSoft).
Users will be alerted when sending if their SMTP settings have not been configured.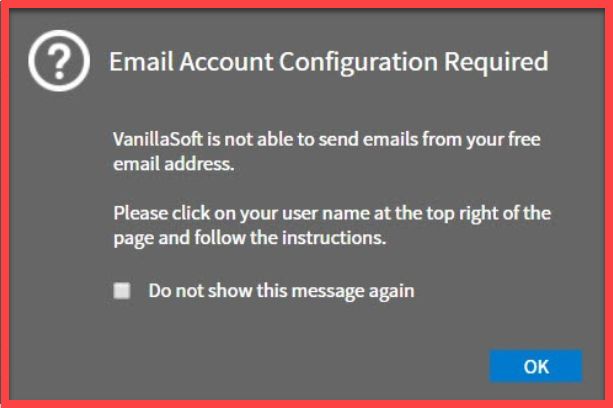 For more information on how to set up your free email account properly, please read this VanillaSoft Support article.