Outlook Calendar Synchronization
VanillaSoft users or external agents can sync their Google Calendar with the VanillaSoft calendar, and now this synchronization also works with an Outlook calendar – provided that Outlook is hosted in the cloud, either with an Outlook.com calendar or an Outlook 365 calendar that is hosted on Microsoft Exchange. (Note that VanillaSoft cannot guarantee that Exchange hybrid deployments will work with this integration.)
Once synchronized, the Outlook calendar events of a VanillaSoft user or external agent will be visible to VanillaSoft users/appointment setters in VanillaSoft, helping to ensure that appointments booked in VanillaSoft do not conflict with other scheduled events. In addition, appointments booked in VanillaSoft will also appear in the Outlook calendar of the agent the appointment is booked for.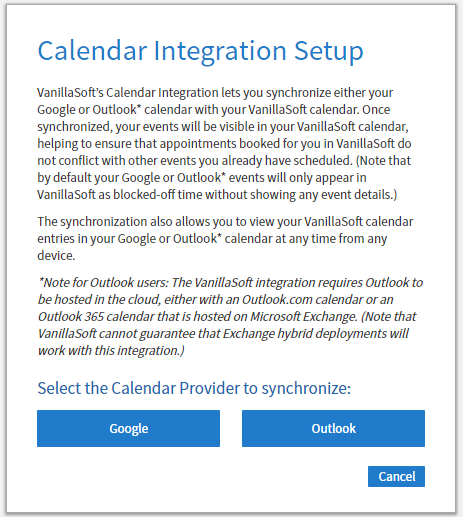 Learn more about Calendar Synchronization
The ability to group Result Codes into categories
For a Project with many result codes, it can sometimes be difficult for a Caller to quickly find the right one. This enhancement gives the Admin the ability to create Result Code categories, making it easier for the Caller to search out and find the right result code.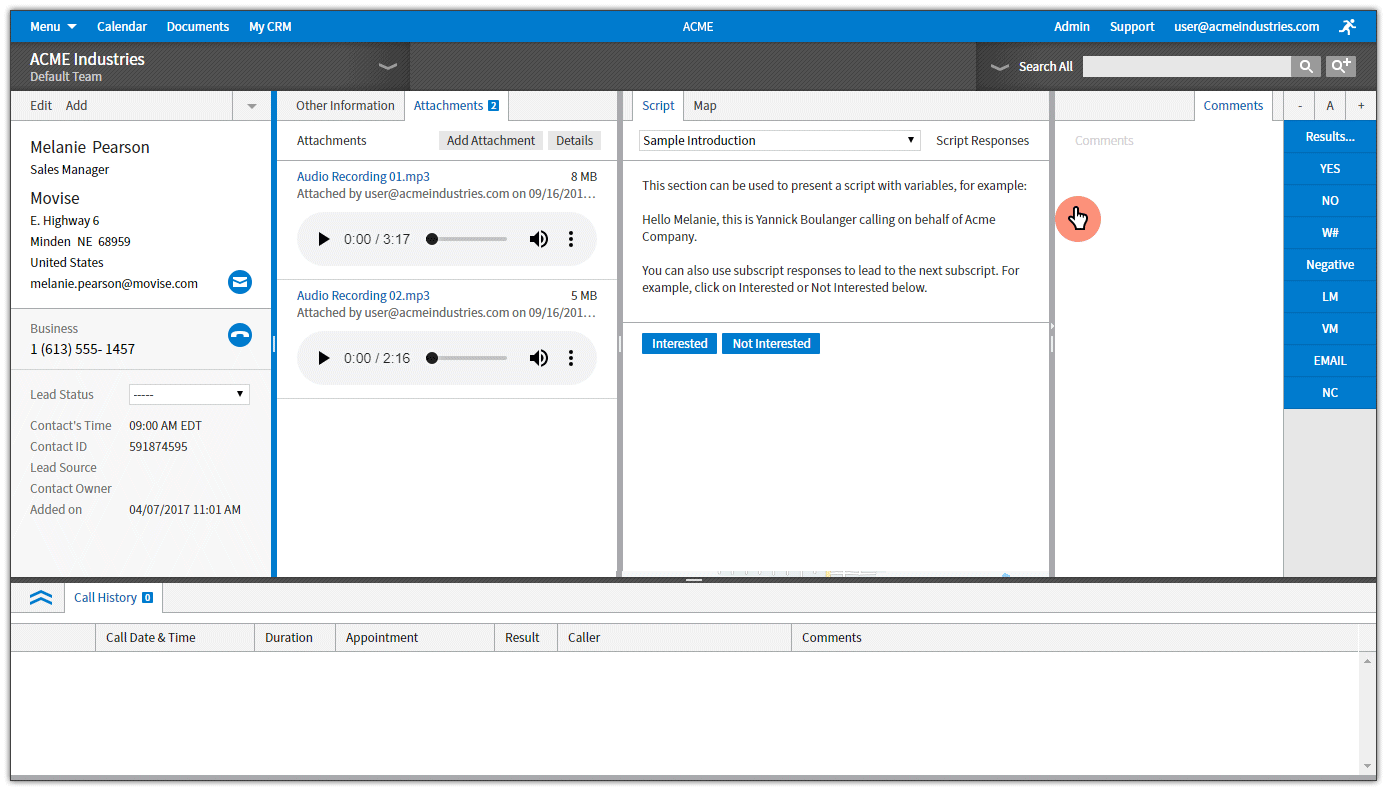 Improvements to the Result Codes page on the Admin-side
In addition to being able to group Result Codes into categories, we've also refreshed the Result Codes page on the Admin side, making it easier to create and manage result codes. In particular, you can now change the sort order of a result code (or a result code category) by dragging and dropping it to a new location.
Improvements to the Manage Users page
It's now much easier to manage a large number of users on the Manager Users page on the Admin side:
You can now sort the order of any column by clicking the column header, making it much easier to group users by projects or teams.
We've removed the auto-save feature that used to trigger each time a new project was selected for a user. This means that an Admin will now be able to make multiple changes, and then can save these changes all at once.
A color can now be fixed to a user or external agent appearing on the calendar
By default, VanillaSoft automatically selects a color to represent each user and external agent appearing on the appointment calendar. However, this color is not fixed and can change as new users and external agents are added or removed.
A 'User Calendar Color' dropdown has been added on the Admin side to the Edit User page of each user, and to the Manage External Agents page for external agents, allowing Admins to be able to assign a fixed color to a user or external agent that will never change. By default, the dropdown is set to 'Automatic'. To assign a fixed color that will not change, change the default setting from 'Automatic' to 'Custom' and then select a color.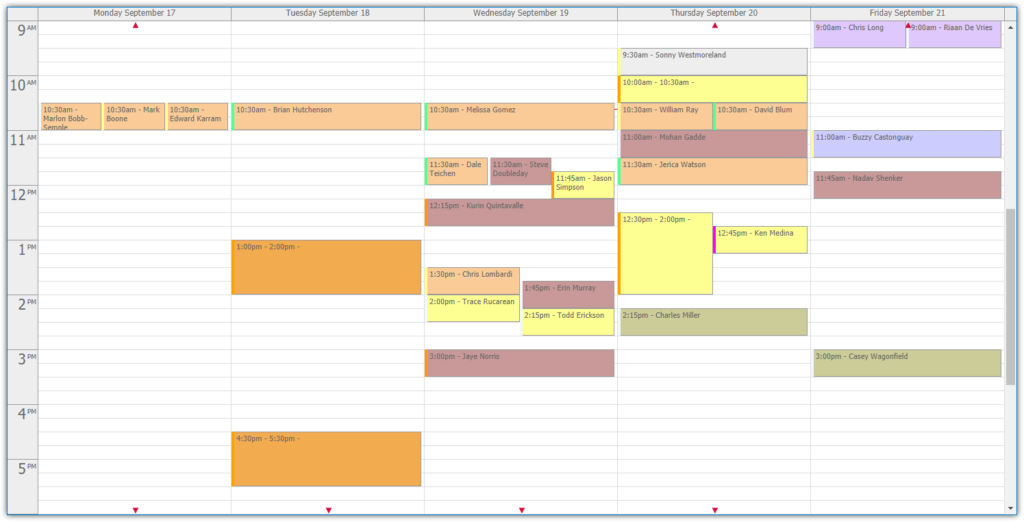 Hide closed contacts in the Corporate Contacts view
A "Hide Closed Contacts" checkbox has been added to the Corporate Contacts section on the Caller-side. For a contact that has many associated corporate contacts, checking this box hides those that are closed, so the Caller only sees the contacts being actively engaged.
Learn more about Corporate Contacts
'Salesforce ID' has been added as a contact variable
If you are using VanillaSoft with Salesforce, we have added the Salesforce ID as a contact variable to the following pages:
Call Scripts
Email Templates
SMS Templates
Mail Merge
The attachments page has been updated with an audio player
We've updated the attachments page on the Caller-side with an audio player. When an mp3, wav, wma or m4p file has been attached to a Contact, a Caller can now listen to the audio file directly within VanillaSoft.
Redesigned CMV HUD
We've updated the overall look and feel of the VanillaSoft VoIP/CMV Hud.