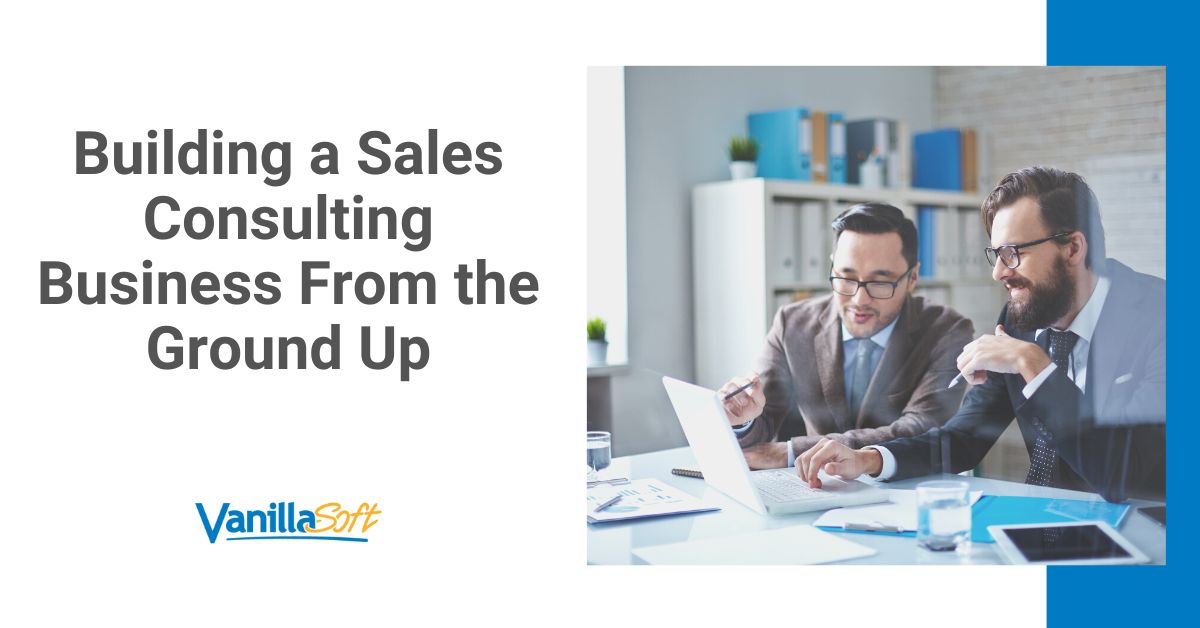 Ashleigh Early started her sales consulting business in a brand new country just four months before the world locked down. Less than three years later, a process of trial and error has helped her business thrive.
Defining your niche and differentiating your services will help you land well-paid clients that are worth your while.
Maintaining a well-oiled sales pipeline is the key to navigating precarious businesses or markets. A sales pipeline helps you stay organized and prepared if you unexpectedly lose a major client.
Imagine getting laid off for the fourth time in three years. After the final layoff, you decide to take the leap to build your own business in a brand new country — just four weeks before a global lockdown begins.

That's what happened to Ashleigh Early in 2020. 
But Ashleigh used that potentially nightmarish scenario to her advantage. How? By turning the people who already knew how good she was at her job — clients she worked with at her former employer — into her first clients.
What started as a quick answer to unpaid bills gave Ashleigh a healthy running start for what became her own business. She offers sales consulting, training, and SDR program building and coaching for clients. She also hosts The Other Side of Sales podcast.
After just two years of independence, Ashleigh says she's already found her stride. On a recent episode of The 0 to 5 Million Podcast, she shared her secrets to success.
Find what you're good at and sell it
Building a business from scratch can feel like an uphill battle — especially in a field like consulting in which relationships and trust are so important.
What's more, in a market full of competitors who can also work globally from the comfort of their own homes, the importance of differentiating yourself can't be overstated.
Figuring out your niche is a big step in creating your distinctive brand identity, which will help clients remember you and foster long-term relationships.
That can be more difficult than it seems. Ashleigh came from a sales background and fell into consulting by accident. It took some time to figure out not only the services that she was best at but also the ones that were worth her time and energy. Some early contracts she took on paid well, but they left her feeling drained at the end of the day.
"Now I'm able to focus on, Okay, great. This not only pays well, but it doesn't kind of eat my soul. I have some energy left, [so] I can go live my life," Ashleigh explains.
When Ashley began to zero in on the value that she — and no one else — could provide, her business truly began to take off. She also found a niche in a relatively small market: sales development representative (SDR) coaching.
In a recent kickoff call with a new client, some leaders were skeptical about Ashleigh's rates and ability to deliver on time. Rather than simply telling the client what she could do for them, she showed throughout the meeting what made her the right fit.
"I just start being myself and doing what I do — asking hard questions. And I had three people email me while the meeting was still going on saying, Oh, thank goodness you're here," she says. "The impact that I'm delivering is going up as a result … and that's really empowering and really satisfying."
Efficient note-taking: it's more important than you think
In her previous sales management position, Ashleigh was dealing with anywhere from 10 to 35 clients per week. That may sound like a pretty hefty load, but it was actually easy to manage because it didn't require an extreme depth of knowledge on any single client.
All that changed when she moved into consulting.
"Instead of having a 30-minute call that needed five minutes of before-and-after prep, I had a two-hour block of time. And for some reason, mentally, I found that much more draining than my little quick things," Ashleigh says.
It took about six months for Ashleigh to find a new approach to workflow and management that kept projects moving and clients happy. The secret was staying organized.
For Ashleigh, that looks like a combination of calendars, to-do lists, piles of sticky notes and notepads, and color-coded journals for each of her major clients.
She also swears by the Cornell style of note-taking in which the paper is divided into three sections: notes, questions, and summary. It allows her to flip through client notes and get client details in a pinch.
But no single note-taking or organizational system works for everyone.
"It's about finding the system that works for you — not the system that's Instagram-perfect," Ashleigh says.
Keep the pipeline moving
A niche market like SDR coaching doesn't always have an endless stream of potential clients seeking services. Many are larger clients who will pay more but require more time and attention; others are shorter, one-off jobs with smaller payouts. Ashleigh often works with a mix of both.
Finding a healthy blend of the big and small can be tricky, especially when losing just one of those big clients has the power to slash your income.
Maintaining a healthy and balanced sales pipeline helps businesspeople like Ashleigh organize and manage clients at each stage of the sales process while offering predictability.
A sales pipeline is a series of steps that help salespeople turn business prospects into customers by creating detailed and easily navigable reports that act as guides throughout each step of the sales process.
Keeping a well-maintained pipeline helps create a safety net in case a major client is lost — and helps people like Ashleigh stay organized between big and small clients.
Be proactive with your taxes
If Ashleigh could give one piece of to independent business owners, it would be this: Stay on top of your taxes, and hire people who will do it right.
As an American living in the Netherlands, Ashleigh has an added layer of tax bureaucracy to worry about. Last year, the anxiety of dealing with both U.S. and Dutch systems caused her to put her taxes off until the last minute.
"It's been six months of stress. Whereas if I had just spent a little more money [and] done a little more due diligence initially, I would not have had to worry about it," she remembers.
Ultimately, spending the extra money to hire a high-quality professional will save you time and stress that you could be spending on what really matters: your business.