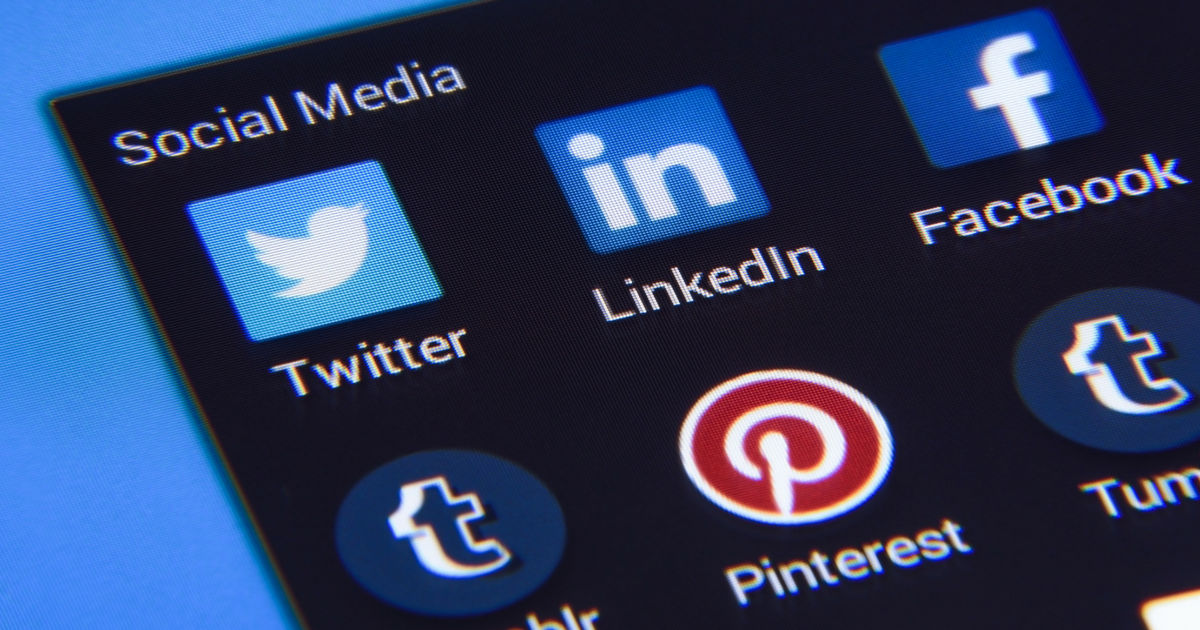 Last month, I had the pleasure of attending the Sales Innovation Expo in the UK…and I've got to tell you it was spectacular. There was so much information to soak up that it almost made my head spin. If you've never attended this conference, I highly recommend it for sales teams and sales leaders.
While I was there, I had the opportunity to interview multiple sales influencers. One of my favorite interviews was with Dan Disney from The Daily Sales. He is a LinkedIn rockstar! We talked about how social media allows salespeople to elevate their game by connecting others on social media through sharing content, engaging with their content and building their personal brand. It helps you to enhance everything a sales rep does in sales. By incorporating social media into your sales process, it creates a whole new level of selling.
On the Flip Side
On the flip side of my conversation with Dan, I heard some talk about how social media may be losing its influence in the buying process. And I get it…there's so much content shared on social that it can be overwhelming. There are also a ton of so-called "social sellers" who, unlike my friend Dan, are really just broadcasting and boasting instead of building actual relationships with potential customers. The social media universe can sometimes feel like a big black hole.
Based on research by Edison Research, social media usage is expected to decline in 2018.
LinkedIn
There is no doubt in my mind that LinkedIn is THE powerhouse when it comes to professional networks. While it may have taken a while for LinkedIn to really catch on, it has become a major platform for social sellers. With over 546 million users how could it not be going strong? Well, let's dig into that…
As you can see from the above SlideShare, the percentage of people using LinkedIn from 2017 to 2018 is stagnant. There are a few reasons why this is happening.
Blame it on Microsoft! OK, we can't blame it all on Microsoft, but it has played a hand in creating a negative perception. Since Microsoft took over, some of the basic LinkedIn functionalities were taken away from the free plans and are now only accessible to those who pay.
Connecting just for the sake of connecting. How many people are you connected to on LinkedIn that you have never met? Probably at least a good handful. So, there's not a lot of genuine opportunities for introductions because people don't actually know each other.
Sharing has become more generic. People are oversharing, and many times it's not business related. Low-quality content is creating a lack of genuine engagement. You have to sift through tons of posts to get to the ones that matter to you.
LinkedIn groups are dead. There's no engagement happening anymore. They are very time consuming for those that run them, and they get taken over by spammers.
People are getting fed up with the way the platform has been changing and how there are no strict guidelines to keep the platform more professional. Check out this post that got over 18K likes and over 2K comments to get a feel for how people are feeling.
Does this all mean LinkedIn is going to die off tomorrow? No. It simply means people long for the days when it was a more professional network. LinkedIn is working on making changes to the platform to try and bring some life back to it. However, these changes may create more of a disconnect for those looking for more of a personal touch in their professional network.
Facebook
Facebook has experienced its first-ever decline in usage. Last year, it lost around 2.8 million US users under the age of 25. In fact, the site is losing users of all ages. There are a few reasons we see this downward trend. According to the Edison study, Facebook usage is either down or flat in every demographic age group, gender, and ethnicity.
Younger users think it's for "old" people. They are leaving Facebook for other platforms like Snapchat and Instagram.
Facebook has diminished the engagement for companies. Social media marketers have seen a drastic drop in their pages' organic reach.
The infamous Cambridge Analytica scandal — this corruption was a big upset to many Facebook users. They have now lost trust that their data is private and safe and many are and have jumped ship.
While Facebook has experienced some upset over the last year, they are still the most used social media platform. Whether or not that will change…remains to be seen.
The Bottom Line
Let's face it…social media is a part of our communication structure for our personal and business lives. Just like Dan Disney talked about in our interview, social media is a great way to enhance your sales game and engage with others. Is it still the much-hyped channel to drive more leads? I'm not so sure anymore, however, I do know it's a critical channel to engage your customers and prospects. Only time will tell if social media is indeed on the decline, but in the interim, I continue to evaluate its effectiveness with cautious optimism. After all, it's still a very young channel and, just like our children, it needs time to mature.