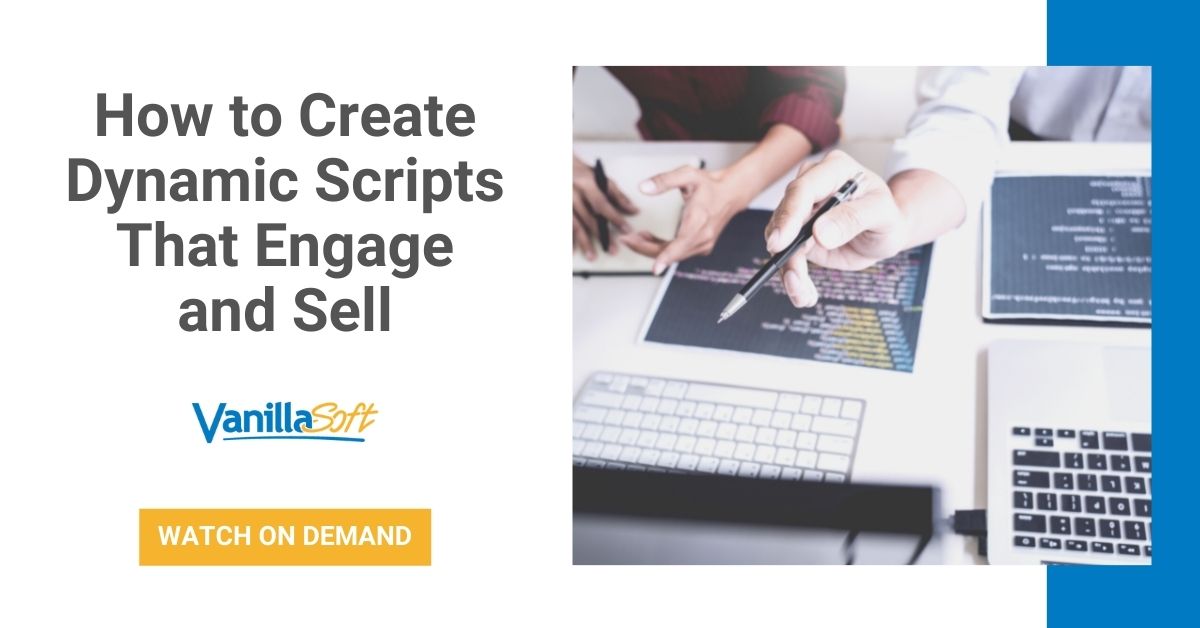 Are your sales reps unsure of what to say for certain call situations? Believe it or not, many inside sales teams do not have a dynamic script to handle diverse call scenarios. Dynamic scripts branch out to effectively handle different call interactions to increase the possibility of a sale. They can make every sales rep perform like a sales guru in seconds, by replicating the proficiency of your top sales rep.
Our panel of experts discuss:
Why consistent sales messaging is crucial for sales success
The fundamentals of developing effective scripts and sales messaging
How sales automation can present the right script with the right message to your salespeople throughout every call
This webinar is a must for sales managers, marketers, entrepreneurs, and anyone looking to get the most production out of their sales pipeline.
Listen now