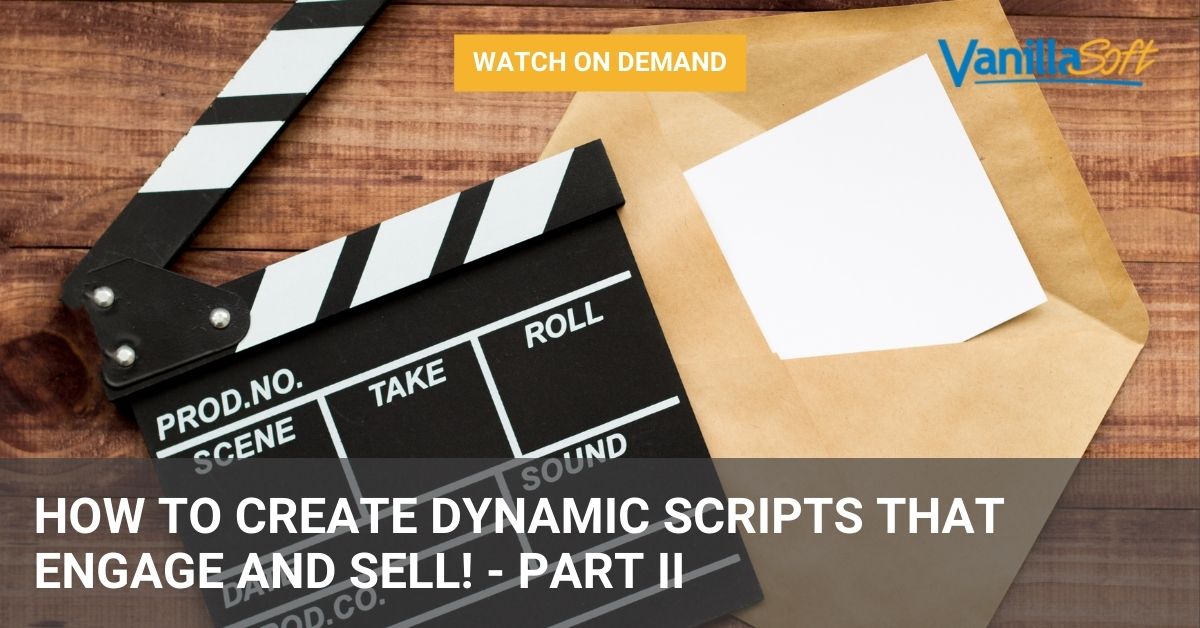 Part I of this webinar series covered the fundamentals of writing an effective dynamic script, why messaging is key to sales success, and how to implement a dynamic script with sales automation. Due to all of the questions and the overwhelming demand for more information, we decided to schedule a Part II and take the conversation from theoretical to practical. Instead of just telling you the WHAT and WHY, we are going to show you HOW in a live demo.
In this webinar, we will show you:
How to build a dynamic script
How to integrate your dynamic script into a sales automation tool
How sales automation creates a more fluid sales experience
Sign up today and reserve your spot to see SalesScripter's and VanillaSoft's scripting software in action. If you missed Part I, click below to watch it before joining us for Part II.
Listen now