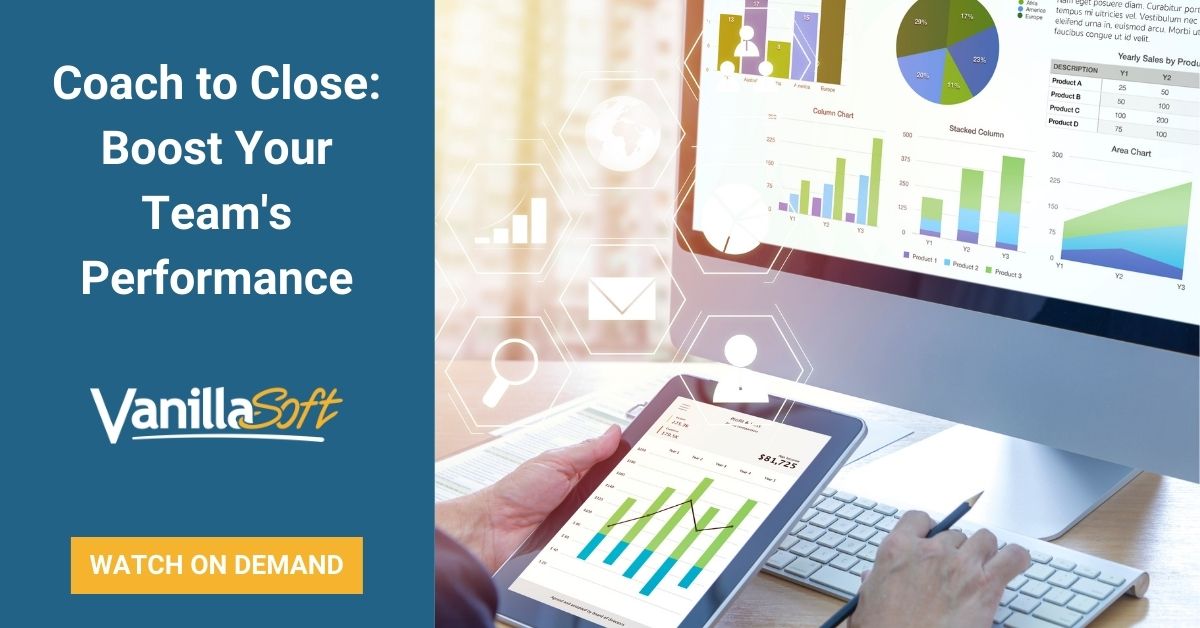 Coach to Close: Boost Your Team's Performance
The most crucial aspect to ramping up sales rep productivity in any organization is the training process. Unfortunately, when the training ends, all too often so does the coaching and reinforcement. That's a big problem.
Without appropriate coaching after sales training, there is an 87% drop off in acquired knowledge. The fact is, coaching is by far the most effective investment in improving reps' performance. It's no wonder that organizations invested more time from 2006 to 2011 in improving rep reinforcement than they did in the previous 50 years.
If this is sounding familiar, you're not alone. We struggle with it, too! That's why we decided to call in some coaching experts, and prominent members of the sales community. Join us as we learn about how to tackle coaching your reps on the close.
Register now and learn:
How to design a scalable training framework.
How to engage reps and reduce turnover.
How to measure the impact of training.
What common mistakes to look for when coaching.
Listen now