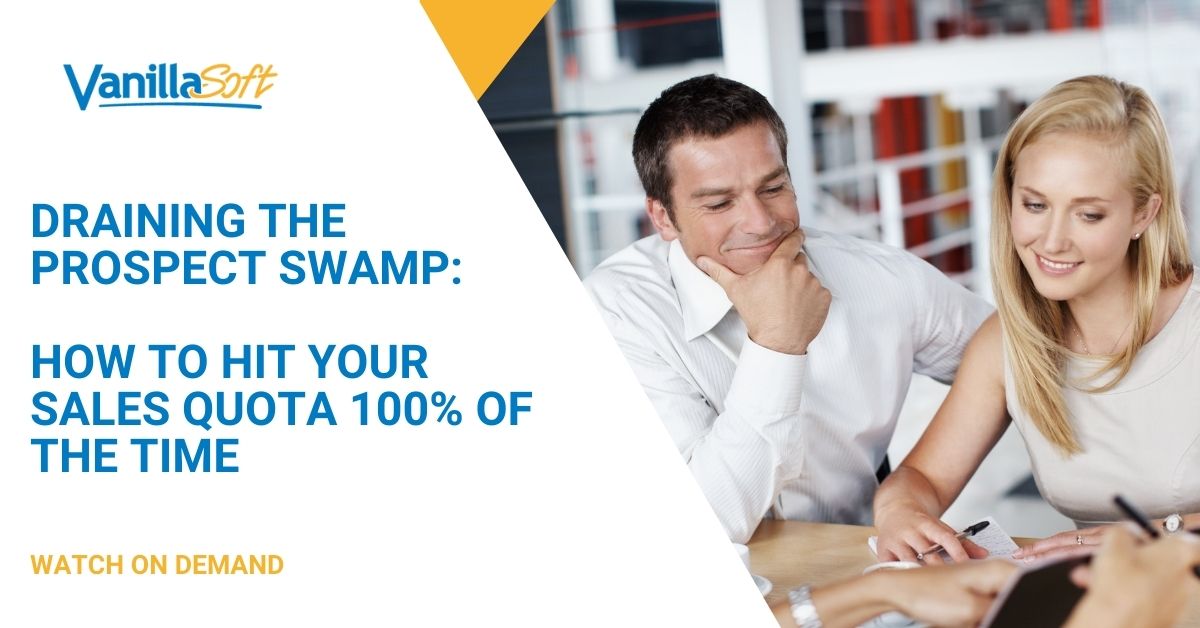 Draining the Prospect Swamp: How to Hit Your Sales Quota 100% of the Time
Getting a lot of leads is never a bad problem to have. Unfortunately, it doesn't mean you're automatically going to hit all your sales goals. In 2016 just 57% of sales reps were able to attain their quota, and only 47% of forecasted deals were won.
Clearly, sales representatives are spending too much time talking to the wrong prospects, and no — this isn't one you can pawn off on marketing again.
You've got to think less about what to say to close, and more about who you really need to be talking to in the first place. Register now and get the definitive guide on how to identify quality opportunities that close fast.
Register now and instantly learn how to:
Get to the right leads at the right time.
Get answers fast and move on from dead ends.
Close deals earlier to shorten the sales cycle.
Have meaningful conversations that result in new revenue.
Listen now