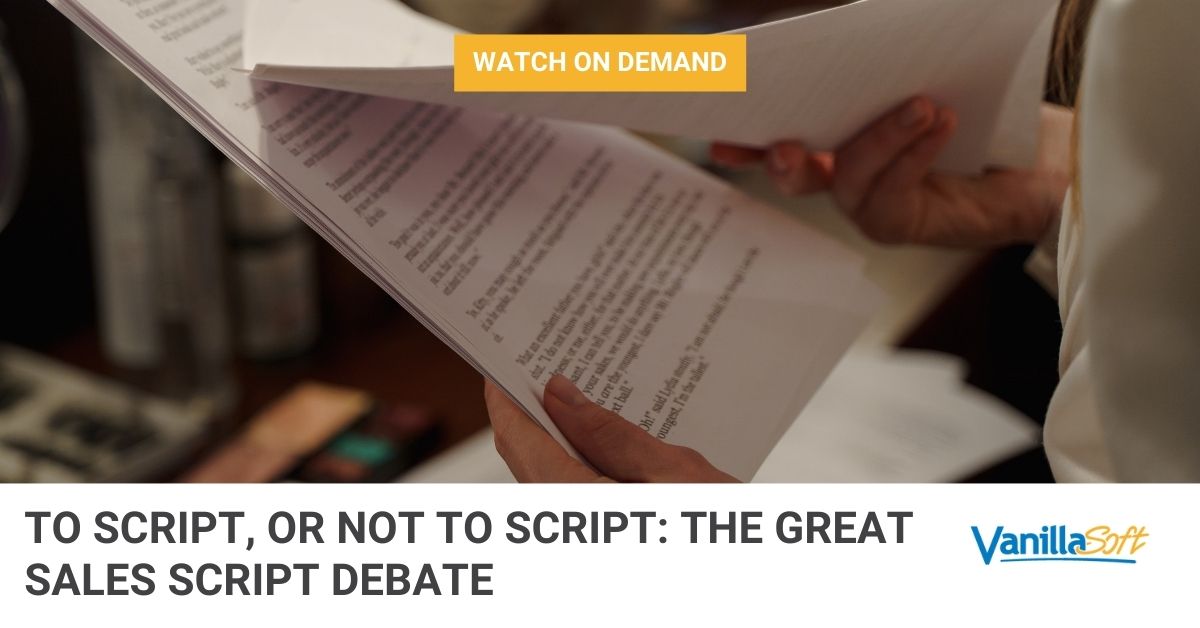 To Script, Or Not to Script: The Great Sales Script Debate
To script, or not to script, that is the question. It's a contentious question — many voices in the sales community feel strongly about the use of scripts. Are they a valuable aide, or an impediment to a good sales rep? You know us, we love this type of conflict.
Here are the facts — nearly half of sales teams do not have a formal sales process, or "playbook". In other words, no scripts, no guidance. Yet, according to Harvard Business Review, 50% of high-performing organizations use "closely monitored, strictly enforced or automated" frameworks.
We're back at it with another great debate in sales. We pitted Darryl Praill, CMO of VanillaSoft (pro-script) against Benjamin Dennehy, the UK's most hated Sales Trainer (anti-script).
Register now and learn:
Are formal scripts right for your organization?
How tightly to enforce your messaging.
How to implement processes that improve revenue.
How technology can simplify the process.
Listen now