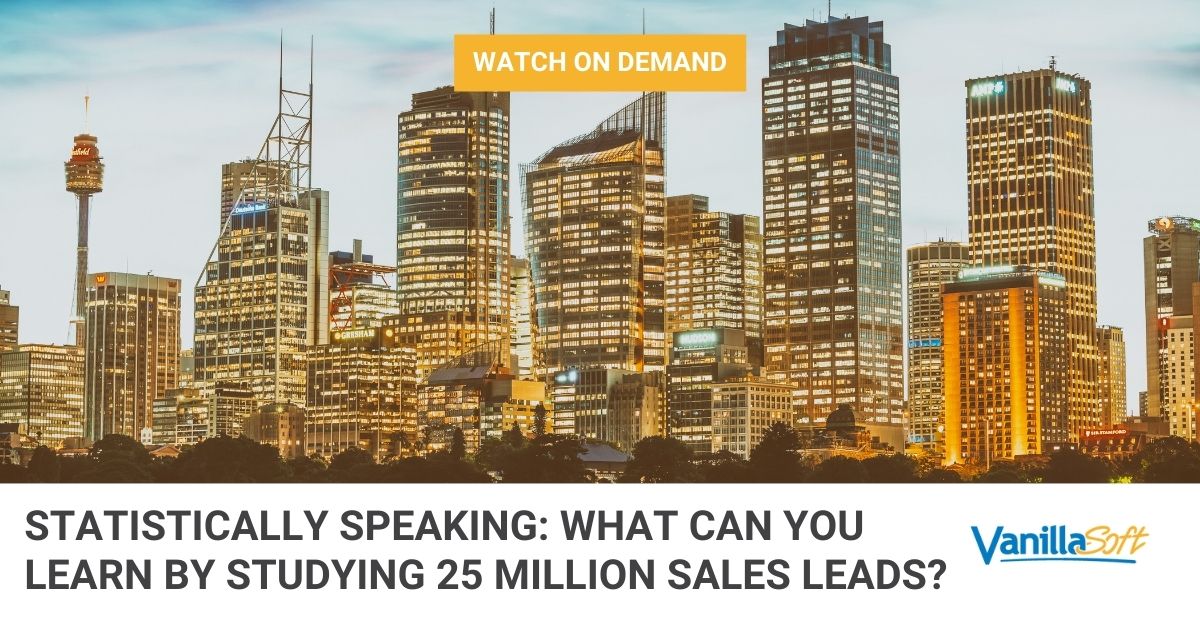 What can you learn by studying 25 MILLION sales leads?
Did you know that the vast majority of leads organizations generate are ignored or never contacted? Really, it's true. We have proof! But before you show up with a pitchfork just know one thing – it's not necessarily because of a problem with your salespeople.
There are a lot of technical factors that go into a high-performing sales team. Lucky for you we've got some research to help guide you on where to make the changes that impact your success. After studying 25,000,000 leads, our researchers share their conclusions on:
How does response time influence sales engagement success?
How many attempts are really necessary to connect with a lead and when should you move on?
What quantity of calls should an SDR be making on a daily basis?
What technology choices are hurting or helping your success?
Sales reps avoid these mistakes – watch the webinar.
Listen now