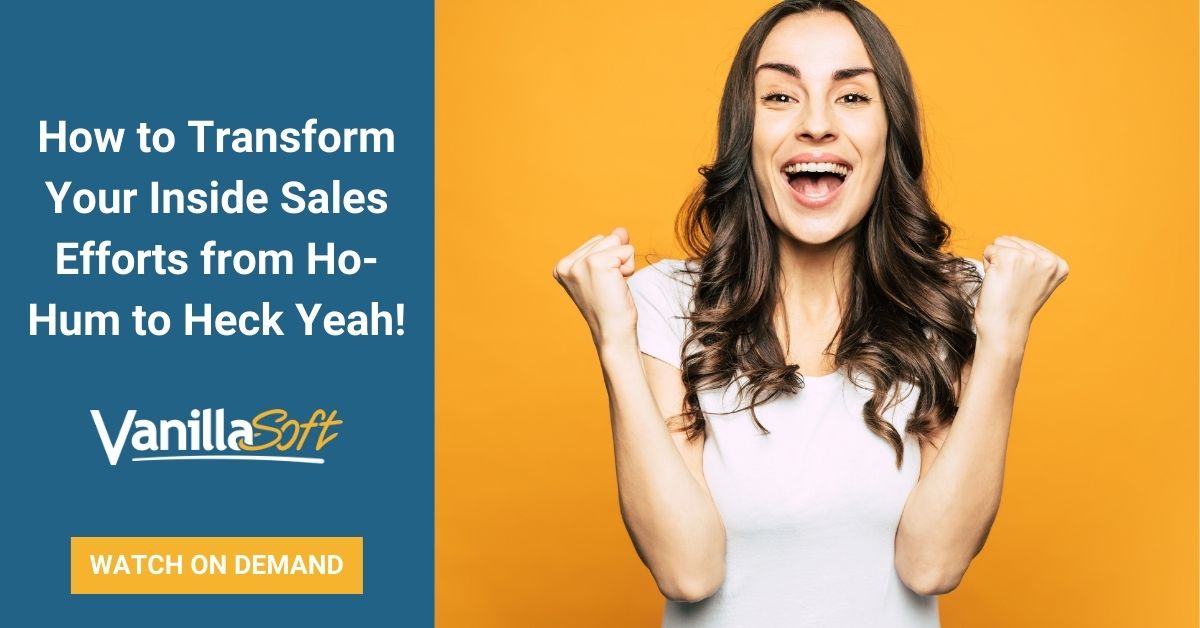 It's harder than ever to sell. Today's prospect doesn't want to talk, doesn't have time to talk, and there are typically multiple members of a buying team. Today's salesperson is hampered by CRM software, distracted by noise, and pressured to perform. Mixed together, these are the ingredients for ho-hum inside sales results.
Want to break out of the ho-hum? If your answer is "heck yeah," then watch our webinar, "How to Transform Your Inside Sales Efforts from Ho-Hum to Heck Yeah!"
During this webinar, industry experts will:
Discuss the challenges facing inside sales
Show you how to select the right tools for productive inside sales efforts
Provide insight on effective list selection and lead generation
This webinar is a must for every inside sales and telemarketing professional who wants to increase ROI on marketing spend and create a more efficient workflow for inside sales and telemarketing teams.
Listen now