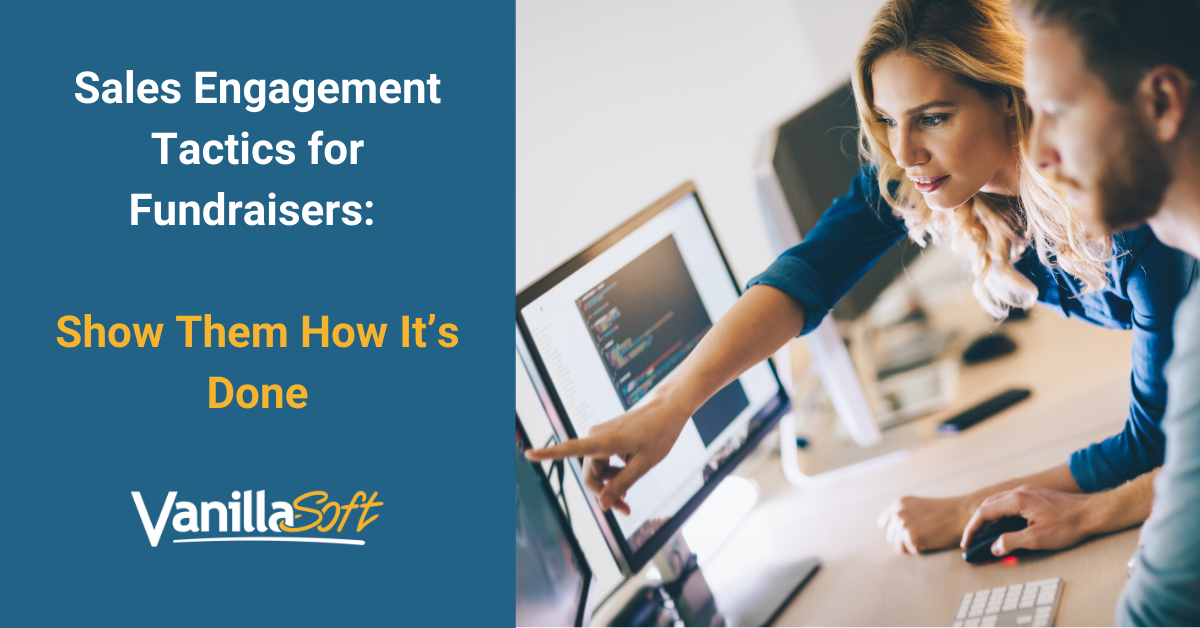 Sales and fundraising can't and shouldn't be compared. How dare you even tar the two with the same brush?
At least according to many fundraisers who insist that the motivation behind the two disciplines is entirely different – the aid and support of noble causes vs. the pursuit of profit. .
However, despite non-profit professionals' reluctance to admit it, both sales and fundraising boil down to outreach and engagement with the end goal of bringing in cash!
No matter whether you believe that "profit" is a dirty word or not, the truth is that fundraising could benefit from borrowing a couple of sales tactics.
Optimise Your Workflow by Setting Up Automated Cadences
Scaling your fundraising efforts effectively isn't possible without using some degree of automated, multi-channel cadences.
Instead of calling, emailing, or messaging your potential donors randomly and risking some of them slipping through the cracks due to bad timing, it's essential to have a predefined workflow.
Since the process of building meaningful relationships and engaging your donors is much the same as nurturing a sales lead or opportunity, the implementation of this sales tactic will ensure your team has an established framework of touchpoints to follow.
1. Cultivate donor relationships
Staying top of mind with your donors and keeping them engaged is crucial for the success of your campaigns. That's why you should communicate with them, both directly and indirectly, on a regular basis (and via a multitude of channels).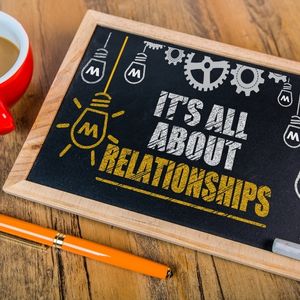 Send newsletters,
Post on social media,
Share video content,
Drop a text,
Call to touch base, or
Use any other channel to get in touch weekly, monthly, or quarterly.
The goal of this communication isn't soliciting – it's to tell stories, share how previous donations helped your university and students, and express gratitude.
This way, you will show your appreciation to your donors outside peak season.
It's also worth making a concerted effort to add value, giving a greater sense of "give and take". Use your communications to advertise alumni services, such as careers services, events, or community-based opportunities.
Seasonal communication spikes, including Phonathons, Giving Days, and similar events, will come across as a natural part of the overall journey and significantly less "pushy" when softened by a series of ongoing cultivation touchpoints.
2. Implement the right tools
To scale and optimise your cadences, you need different automation tools.
CRM keeps all the information about your donors in one place and makes it easily accessible to any team member. You can use this powerful tool to store documents about donors, create different profiles and segments, keep track of relationships and touchpoints with your donors, and take notes that can come in handy in the future personalisation of your outreach. Email automation platform allows you to create campaigns, segment, and personalise them, as well as schedule when each email will be sent. This set-it-and-forget-it approach will save you a lot of time since you don't have to worry about spamming your donors too often or accidentally sending the same message all over again.
Donor engagement automation software should have dynamic donor prioritisation, logical branch scripting, stewardship automation triggers, and multichannel outreach options. All this will ensure you reach the right donor at the right moment, have access to all the information you need, engage in more natural conversations with your donors, and diversify your messaging across channels and cadences.
In addition to automating your processes and workflows, all these tools will provide you with valuable insights into the performance of your campaigns. Tracking donor engagement and metrics will allow you to identify what works and what doesn't and improve things.
Implement Engagement Scoring
Salespeople heavily rely on lead scoring to determine leads that are most likely to purchase from them and (therefore) the highest priority to connect with and engage.
Similarly, fundraisers could take advantage of affinity scoring to identify donors that are the perfect fit with respect to your university's "ideal donor profile"; that is, those passionate about your cause, willing to donate, and with the funds to do so.
Engagement scoring more specifically would allow you to focus in on donors who have already "raised their hand" to demonstrate some higher degree of interest. Perhaps they attended an event, opened an email, gave in the past or volunteered for the university. More sophisticated tracking can also yield insights on link-clicking in emails, social media engagement, website visits, and more.
An engaged donor with a high level of affinity is definitely a keeper. Focus a relatively high proportion of time and energy on them instead of spending an equal amount of time and effort trying to engage someone who's not so invested in supporting your mission long term.
How to create a donor engagement scoring system?
Thanks to all those digital communication channels, you can create a predictive model for identifying prospective donors using a numerical score. This means every record in your database will be analysed based on different predefined criteria and assigned a particular score.
The factors every organisation uses for this data-driven model vary greatly but usually include some combination of demographics, interests, and past behaviors.
First of all, define what and how you score and stick with that. There are two commonly used scoring criteria – behavioral and demographics.
Then, start keeping track of touchpoints a potential donor has with your organisation within a certain time frame – a year, for example. These touchpoints should be measurable through your tools and can be: a phone call, commenting on or sharing your organisation's social media post, opening or replying to an email, clicking a link, watching a video, event attendance, volunteering, newsletter subscription, visiting your website, or previous donation(s). When it comes to demographics criteria, these may include donor's age, location, job title, income, family roles, or affiliations.
Based on the number of touchpoints or demographic factors, every donor should be assigned a certain score.
For example, a prospective donor with an income of $80,000, who's a parent of a 6th-grade student, and regularly likes and shares your university's social media posts and opens your emails is more likely to support your goals than a recent college grad earning $40,000, who never subscribed to your newsletter or social media pages.
And it's crucial to outline clearly what kind of donors are your best match. This could be your "ideal donor profile" (often "ideal buyer persona" or IDP", in a sales context). You may even want to create multiple "IDPs". As we know, willing and loyal donors come in many shapes and sizes.
Diversify Your Fundraising Efforts with Multichannel Marketing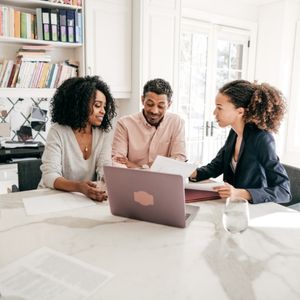 Reaching out to your donors via multiple channels is a surefire way to increase your chances of connecting with them and get your message across more effectively.
A cadence consisting of email, SMS, direct mail, video, social media AND phone touches allows you to engage your prospects gradually without overwhelming them.
It further ensures that whatever your donors' channel-specific preferences or affinities may be, that there will be something for everyone in the overall donor journey.
Email marketing
48% of donors state that their preferred channel of communication with charities is email, which is why this should be your go-to channel for keeping in touch with your target audience. That being said, needless to say, we don't always "practice what we preach".
Nonetheless, here are some email marketing best practices you should follow.
Personalise your emails. This doesn't refer only to addressing your donors by their first name. Segment your audience and tailor your message to match their preferences, interests, and previous activity, as far as possible.
Use video. This medium is naturally more engaging and made for storytelling. Plus, video adds an emotional, human component to your message. For example, testimonials of existing donors or students who benefit from donations could encourage new donors to dig deeper into their pockets.
Create drip campaigns. Besides keeping your audience in the loop with regular newsletters, it's important to create drip campaigns so that every donor on your list gets the entire email flow from the beginning and not just the latest messages. These automated lifecycle emails will be sent out on a schedule. They can be triggered by an action such as subscribing to your newsletter, RSVPing to an event, making a donation or pledge, or any other trigger. The trick is to not overdo it, whilst still keeping your audience engaged. It's also important to make sure you have triggers set up to interrupt the drip campaign, where appropriate (for example, if someone fulfills the pledge that they made).
Social media
An abundance of social media channels means more ways to reach your target audience. However, don't spread yourself too thin and waste your resources – identify where your donors mostly hang out and focus on those channels.
Here's what you should consider when creating a social media strategy:
Tailor your message to the channel. For example, Instagram is great for visual storytelling, powerful images, and live-streamed video updates. Facebook is a versatile platform that works for long-form text and event announcements or updates. LinkedIn allows you to tap into the pool of corporate donors and target your alumni or professionals who could be interested in supporting your cause. Tik-Tok emerged as one of the most popular platforms for short 15-second videos, and you can use it to post challenges and contests related to your initiatives.
Take your live events virtual. Since there's still hesitation to host physical events due to Covid restrictions, Facebook and Instagram live streaming makes it possible for your potential donors to participate in your events no matter where they are, helping them to feel part of the community and thus (we hope!) inspire them to donate.
Encourage your supporters to promote your cause. Social media is a powerful tool for expanding your reach. Your supporters can share your posts with their networks, thus amplifying your campaign. Analyse your existing donors to identify your most fervent supporters among them – having a big social media following is a plus, and incentivise them to root for your initiative by advocating your cause.
Direct mail
Although seemingly a relic of the past, direct mail still works.
Surveys have shown that 50% of donors are more likely to respond to direct mail when it's combined with messages across different communication channels. In addition to that, 70% of people find physical mail to be more personal.
Traditional marketing channels can be a great method of getting in touch with older donors, but it can also be a creative way to break through the digital clutter surrounding younger generations and get your message through.
Phone
Since we're trying to master an effective sales mindset, it's worth mentioning that sales reps aren't particularly fond of cold calling.
However, university fundraising still largely revolves around picking up the phone to reach and engage with your donors directly. Phone is still the strongest channel for acquiring new donors, after all.
The key to having successful conversations with your donors is to:
Research every individual prospect so that you can add some context and personal flavor to each interaction. If this isn't feasible, or scalable, it's important to give your student fundraisers access to ample data points and information so as to allow them to do the same.
Prepare for your call and have all the relevant information in front of you. Ad libbing won't get you very far, so implementing a donor engagement platform with a scripting feature will allow you to stay ahead of the curve and effortlessly handle your prospects' objections. Streamline the user interface and make sure everything is easy to find, so your students can really focus on the interaction itself.
Practice calling with your team. Mock calls will help them overcome uncertainties and eliminate potential roadblocks. Workshopping any challenges as a team is a fantastic means of overcoming any common difficulties that may be coming up on the phone, whilst also building a stronger sense of team spirit.
Optimise Your Website
The odds are your prospects will head to your website after the initial touchpoint. Indeed, we're often specifically trying to get our donors and prospective donors to do so.
And that's why you should tweak and polish it if you want to capture their attention and get them to explore further. Once they're there, we want them to stay on your website and absorb as much information and content as possible while they are there.
Here are some easy tips that will increase your conversions and donations.
1. Implement account-based marketing
Ditch the generic approach and tweak your content using ABM best practices so that your donors are under the impression you're addressing them specifically.
Start by identifying your biggest donors and prospects, and use tools and widgets to serve them relevant content based on their interests, actions they take, geolocation, or engagement level.
2. Create dynamic content triggers
This is another example of personalisation that you can implement on your website.
In other words, not every visitor will be shown the same content or pop-ups – first-time users might be greeted with a welcome pop-up, those who have already visited your website and registered will be addressed by the first name, while particular behaviors will trigger certain actions.
This may include pop-ups with messaging based on the blog post or web page a donor is visiting. Or, if they don't click on a CTA asking them to donate, they can be shown a message inviting them to share your university's upcoming fundraising event on their social media.
3. Make your website mobile-friendly
More than 50% of people primarily use their smartphones to browse the internet. This means that a lot of donors will land on your website from their mobile devices. And if your interface is clunky and mobile-unfriendly, you're reducing your chances of scoring a donation. Making your website mobile-friendly is one of the key tips for website optimization.
The bottom line is that your website should be user-friendly so that your donors can quickly and easily find all the information they need, as well as a means of making a gift, without too much undue effort.
Closing Words
Who would have thought it – perhaps fundraisers stand to learn something from the sales world after all (!!!)
Here's hoping that the tips and tricks in this article enable you and your team to be early adopters of these foundational "sales engagement tactics", as they make their way onto the fundraising scene.