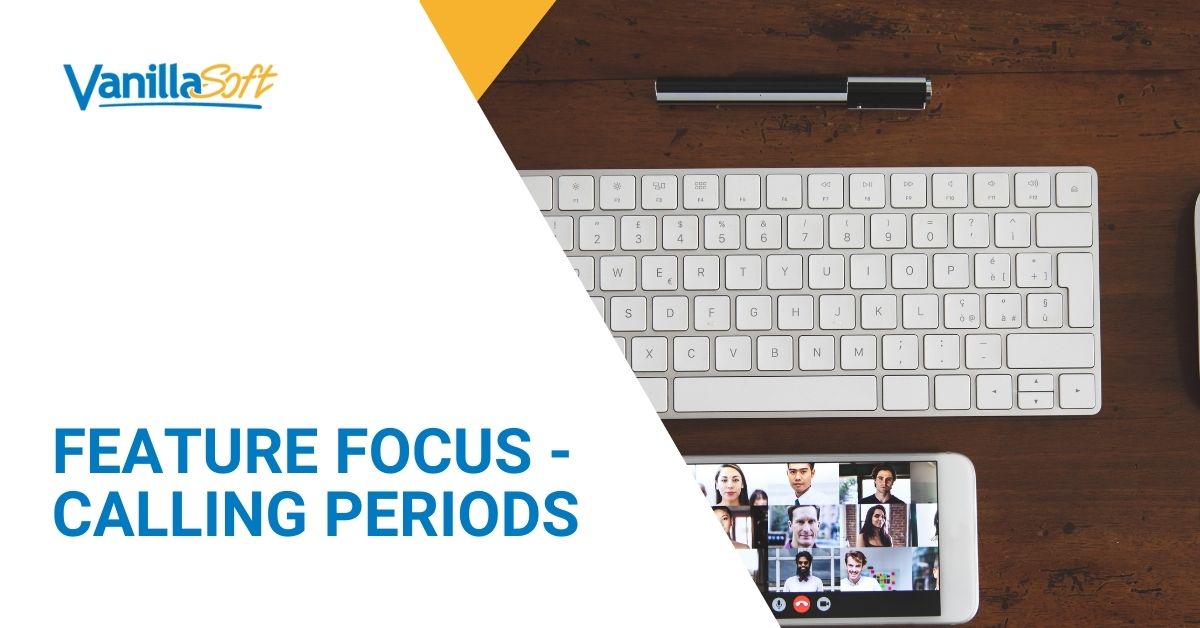 Does your sales CRM software route your leads to callers based on the contacts local times? VanillaSoft's Calling Period feature does just that! If you have leads across multiple time zones, then this can be a very useful feature for your inside sales team. This feature allows you to set default calling times, which will help you to avoid making calls at unwelcome hours. Respecting a potential client's time may help you reduce lost opportunities. Not only will it help you to gain acceptance from potential clients, it will also relieve some of the pressure on your callers. Your inside sales agents will no longer need to research what time zone a contact is located in because the Calling Period feature automatically routes calls to the agent at appropriate times. This will help prevent your agents from accidentally calling at inappropriate times and prevent uncomfortable conversations with potential clients. Everyone will have a more enjoyable sales experience!
Calling Period Feature Highlights:
System sets default calling times based on the area code of the contact

Default calling times may be updated by states, provinces, or countries

Exclude call routing during the contacts lunch hours
Check out our feature focus video on Calling Periods below!
Also available for viewing on the VanillaSoft YouTube channel: http://youtu.be/WsTM87LMJHU