Building and cultivating a loyal donor foundation is the holy grail of every higher ed fundraising manager.
Since this industry has been changing at a fast pace, lets address all these shifts and how they affect donor and phonathon evolution, as well as touch upon lessons we've learned along the way.
Mary McDonald, Vice President for University Advancement at Middle Georgia State University, and Chad Chappell, Customer Success Manager at VanillaSoft, shared their insights and valuable advice with me  on how to expand your donor base and keep them engaged, during a Give-A-Con panel "From the Ground Up – Donor Foundation to Donor Evolution. 
It's All About Authenticity
Authenticity matters big time when building relationships with donors and securing gifts. And that's why students are the most valuable asset of every annual giving team. Students are the end beneficiaries of all the donations, and by sharing their personal stories and experiences, they can spark some genuine interest from donors.
So, if you want your fundraising events, be it a phonathon or annual giving days, to be impactful, make the most of your student callers. They are the ones who should always do the talking and lend their voice to the cause.
"I really firmly believe that I am here to get the best students and the best facilities and get out of the way," says Mary. "It's not about me, it's about the students. And so I've taken that philosophy of having students talking throughout my career and any chance you can to get a student in front of a donor if it's at a foundation meeting if it's at an event – that makes more of an impact."
Fundraising is a Slow-Paced Process
Or as Mary puts it, "This is a cruise ship and not a motorboat."
The thing is that you can't expect your annual giving efforts to evolve suddenly into a major giving event. It takes time to connect with your donors to build meaningful rapport. And you can't approach relationship building flippantly: It's a slow-paced and gradual process comparable to building a sales pipeline.
Another important thing to remember is that fundraising is a team effort. Therefore, the fundraising process requires good team management practices, and both Chad and Mary have solid advice to offer in this area.
Chad points out that you need to help your team see the bigger picture early in the process to allow them to understand donor evolution.
Mary insists on having everybody in the room during staff meetings. The logic behind the "all hands on deck" meeting mentality is that fundraising is a team effort. It's like putting together a jigsaw puzzle: You need all of the pieces to come together.
For example, an assistant director managing a phone line can actually learn a lot from other team members about a donor they talked to on the phone. Maybe somebody in Alumni Relations or Development Service has also talked to the same donor or had them at an event. Someone from the team might know something about that particular donor and have suggestions on how to approach them. All the information, touchpoints, and ideas might result in securing a major gift. So, it's not uncommon to have someone start at $25 and then end up giving $1,000 through a phonathon.
But it takes a lot of engagement and following up with your potential donors.
"You're not going to get $1,000 this year and a million next year. You've got to work your way there. But it can become that and that's pretty common," says Mary.
Inspiring Loyalty With Your Donors Is a Must
Many donors decide to give to a particular school because of the shared beliefs or values, and personal links.
Apart from these reasons, one of the biggest factors for inspiring loyalty in donors is showing them the impact their donation makes. They don't want to just give money and forget about it. Seeing a solution to a particular problem or a success for the cause they really care about will make them happy and inspire them to give again.
Even when a donor gives $25, they want to see how the school has benefited, how the students have benefited, and how the faculty have been able to do more research thanks, in part, to their gift.
Universities are trying to change the world by educating the next generation, and your donors want to see how their contributions have made this possible.
So, to inspire loyalty, leverage stewardship – show what happens after the gift is made and acknowledge that the gift is important. By making sure your donors know how their money was spent, you will make them feel good about their investment.
Chad has a special approach he dubbed the "Head-Heart-Halo" method.
"If I am trying to connect, I want to get into their head. Maybe with numbers. I want to show them what they've done like, what's the percentage is with the heart. I want to pull their heartstrings. I want to get them connected to that story. And with the halo, that's I think where you're talking about is seeing the impact letting it be like, what's the holistic view? How did everything really connect and bring back together?" says Chad.
The point is in connecting your donors not only in the sense of showing them their impact but also in how they can still engage and feel part of the alumni community.
Find Out the Why Behind the No
Listening to your donors is of paramount importance, especially for the ground-up programs that are trying to move in a different direction.
Sometimes donors say no, but this doesn't have to be a definitive answer.
Instead of accepting a defeat, you should try to pinpoint the "why" behind this no. There can be a number of reasons, such as that the potential donor is disinterested, doesn't have the resources, or is going through something in their life.
By understanding why someone doesn't eagerly offer support or try to make an impact, you can transform your fundraising efforts. For example, if an entire alumni class is indifferent or they're disinterested in a particular area, that might be due to the lack of alumni cultivation and engagement.
This information can help you pinpoint issues so that you can start engaging them and make them feel more included.
Finally, if you only communicate with your alumni base when you call to ask them for a donation, they won't be invested in your cause.
It's crucial to keep the lines of communication open and let your alumni base know what's going on and why your phonathons and campaigns matter.
By actually listening to your donors, you can make a paradigm shift.
Surround Yourself With the Best People for the Job
From the student level to the top managerial or directorial positions, surrounding yourself with the best individuals for the team will help you achieve success.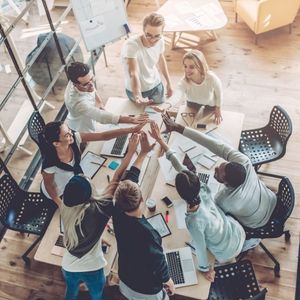 Selecting the right people for the job isn't something you should take lightly. However, you may need to give some individuals a little time to get their feet wet. For example, a student may be nervous when it's time to make a call and actually have a conversation with a potential donor. A lot of people get cold feet, especially when they're new to fundraising. It's not easy to ask someone you have never met before for money.
However, if these jitters continue or if you notice that a particular student has difficulties connecting with donors, then you should think about moving that student to another position that would better fit their potential and skillset.
Just like with any other job, there are certain personalities that excel when it comes to building rapport and relationships with potential donors. So, the trick is in recognizing the students who fit the bill and tasking them with making calls. At the same time, finding another way for those who don't particularly excel at calling to contribute to the team effort is equally important.
"I had a few students who were amazing at video and they were amazing at engaging because they had like a cheerleading background. They had, you know, a professional speaking background. But on the phone, it's not that they did do horribly. It's just maybe they didn't have the best connection rates, you know, so you can kind of see where their strengths might lie and get them engaged in that specific place," says Chad.
Stewardship Matters Big Time
When we're talking about donor evolution, stewardship should take center stage.
Not only do you want to thank your donors, but you also need to stay top of mind with them so that they will be more likely to give when you call back for your next campaign.
Here are some things you should bear in mind when creating your stewardship strategy.
Send your message immediately after the call
Time sensitivity is what makes a big difference here. Ensure your thank you notes, emails, or videos are sent immediately after you receive gifts.
That's the beauty of digital engagement: Your donors can get your message the moment they open their inbox and find a thank you video from the person they just spoke with on the phone.
Personalize your thank you messages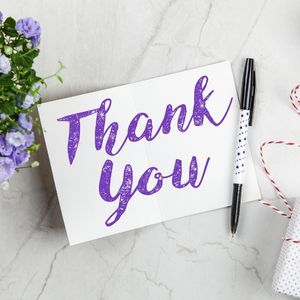 Another important factor is putting a face to a voice. So, sending your donor a thank you video from the student who just talked to them will personalize the entire experience as they will see that there's a real person behind the voice on the phone.
This kind of stewardship is particularly important now that there's a shift to email solicitation and text engagement that can be impersonal and bland.
Make your thank you messages fun
Formal thank you letters with a receipt are dull, and they almost always end up in a pile of mail or trash. And that's a waste of a great opportunity to strengthen the relationship with your donor and remind them about your institution.
Instead of a formal letter, you can send a fun, colorful gift they can, put on their fridge and look at every day.
For example, a small, inexpensive fridge magnet with your university logo might remind them of their time at the institution and get them thinking, "Maybe I should give $100 next time."
Show that you care
Your donors aren't just a $10 or $100 bill, and taking some time to call them personally and thank them for their donation will go a long way.
Picking up the phone no matter how busy you are and telling them how much you appreciate their generosity will show them you care.
In Chad's experience, this personal outreach can even lead to another gift, as people say, "I still want to give. I know I just gave, but I really appreciate you," so it really shows them that you care.
Involve development professionals in the process
It's also a good idea for development professionals to say thank you, especially if it's a gift of substance.
But how can you get, say, the dean or a department head to say thank you to a big donor?
One idea is to provide formal letters or cards to deans during the summer and have them sign them and include a generic note of thanks. While it's not overly personalized, it's still a handwritten note from a Dean. By having them do prepare these cards during the summer, you'll have these personally signed cards ready to use by the time your next fundraising initiative rolls around.
This approach lets you make an impact without taking up too much of the faculty's or the dean's time.
Team Building and Professional Development
Team cohesion is what differentiates a successful team from an unsuccessful one.
So, besides building rapport with your donors, you should also do the same with your team members as that's something that will make sure you have a winning team.
Mary mentions how Chad was an integral part of the office, as he was able to help with a lot of professional development.
"I learned just as much from Chad on the professional development side on how to take very different personalities and help enhance the office with each different personality. Chad was excellent at that kind of rapport building and team building, so I've benefited from having him there just as much as he benefited from me."
She also touches upon her professional development experience.
"My first development position was in the phone line and it was over 20 years ago and phone things were very different. Back then I was at a private, liberal arts college, and twice a year we would haul out our big box of phones, go to the one room where you could plug all the phones up and I would have student volunteers come and make calls. It wasn't a year-round program. There was no there were no computers. We had spreadsheets. And we had printouts on the large matrix printers."
However, despite huge technological advancements and the evolution of phonathons into digital engagement, the basics are still the same – it's all about students making calls and engaging donors.
As for leadership, the only way to manage a huge team of people and understand their challenges is by working in different fundraising areas.
Or, as Mary puts it, "I've been in the annual fund. I've been in records and research. I've been in stewardship. I've done major gift work. In corporate foundation work, I've done a lot of management in special events, and all of that building started with the annual fund, started with that student engagement, and has led me to where I am now as a vice president."
Chad's professional journey is equally impressive.
"I worked with a lot of nonprofits, so I was the membership and development coordinator and helped with a lot of nonprofit environments. But it was also picking up the phone with a spreadsheet and calling people. It wasn't this capacity of getting onto a platform, and utilizing multi-channel and connecting, you know, you're kind of trying to connect the dots on different platforms, different ways. So it was kind of fun to hop into the Higher Ed spectrum, which is so different."
So, no matter where you are in your professional journey, you can apply these points to achieve greater success. And it's worth mentioning that it's not only about donor evolution but also your own personal and professional development.
Conclusion
Making it in the Higher Ed fundraising field requires a lot of work and dedication. Keeping up with the latest tech trends is equally important as working on your own professional journey and building your donor foundation step by step. Understanding donor evolution is what will help you secure donations for your institution and establish a steady donor base willing to regularly support your efforts.