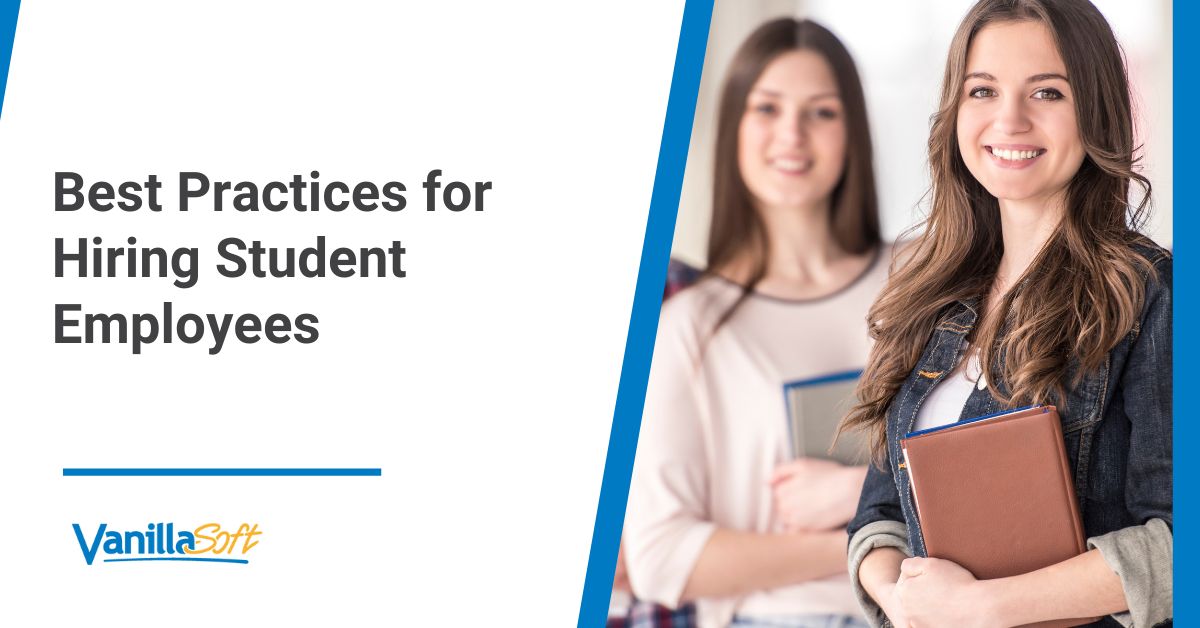 Your students are your most valuable asset for university fundraising, be it traditional phone calls, giving days, or any other campaign.
They add authenticity and a fresh perspective to the entire process.
Your existing students are best equipped to engage alumni and have meaningful conversations with them. Such efforts are significantly impactful since student callers can strike the right chord with potential donors and increase the odds of securing a donation.
Hiring the right people for the job plays an important role in the success of your fundraisers.
Let's talk about some best practices to help you land the best candidate.
1. Diversify Your Channels
Sticking to a single platform won't get you very far.
Using different channels is the best way to reach your potential student employees. But, not just random channels – the odds of getting your message through are higher if you prioritize the platforms your potential candidates use.
Leverage Social Media 🕸️
Social media is one of the most surefire ways to expand your reach and put your offer in front of your potential employees' eyes.
Most students are on Facebook, Instagram, Twitter, and LinkedIn, but don't underestimate new channels. For example, TikTok has been gaining traction among younger audiences, so why not use it to post videos where your existing student callers share their experiences?
It's a good idea to advertise your open positions on social media, especially on LinkedIn, and ask your colleagues and student employees to share your post.
LinkedIn comes with very granular targeting options, meaning that if you decide to leverage paid ads, you can choose to display them to the right audience – the students of your university.
Don't Neglect Email 📧
Despite being one of the oldest digital marketing channels, email is still one of the most preferred business communication methods.
You can reach out to departments, units, organizations, clubs, and academic advisors on campus with emails containing detailed information about the position.
Include the following in your message:
a flyer they can print and hand out in their offices,
a summary they can send out to students they're connected with,
a request for action, asking them to refer qualified students they may know to your job.
Traditional Marketing 🪧
Although digital channels are by far the most popular form of communication and advertising, don't write off traditional print media. It's still very effective and can be particularly powerful if you want to stand out and get noticed.
Plus, it's much easier to establish a human connection and engage your potential applicants in person.
Here are some tips for making the most of your flyers and posters.
Distribute flyers across campus
Print out flyers and distribute them on campus, in businesses on and around campus, in academic buildings, and in university residence halls.
Don't forget about the incoming freshman/transfer students.
New student orientation programs frequently feature packets or bags for those students. Ask whether it's possible to include a "now hiring" flyer in their stack of papers and welcome materials.
Plan tabling events
Set up a table in a place with a high volume of foot traffic.
This way, you can hand out flyers to students and chat with them about the job and answer any questions they might have.
Another good strategy is attending job fairs or Quad Days, especially at the start of the semester.
Candidates like to get a general idea about the people they will be working with. So, in-person promotion of your job can go a long way.
Be practical with flyers
Don't include variable information on the flyers.
It's better to advertise only the most important details and drive students to your hiring hotline or Facebook page for more information on how to apply or start dates.
The flyers can be used for the entire semester without needing to be tracked down across campus and replaced every time there's a new start date or another variable piece of information.
Other Digital Content 📺
Make the most of all available online resources.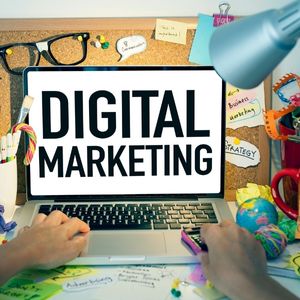 For example, post your job ad on university job boards and advertise it on advancement websites.
Dorms, academic buildings, and recreational areas usually have TVs to air their own university-sponsored channels or display loops of ads with on-campus content. These TVs can be a great way to reach student audiences.
Talk to student services or the student career office and find out how to run a job ad on these channels.
Pro Tip
Remember to update your posts and flyers regularly.
Flyers will get covered up and ripped apart on bulletin boards; social media posts will get buried; online job board posts will expire.
That's why it's essential to have a plan to update these once every week or two to keep your materials fresh.
2. Provide Relevant Information
Your job posting will be successful only if you carefully craft the job description and include relevant information about it.
Apart from required skills, make sure to mention how your potential team members will benefit from joining your program.
Here's what your ad should contain.
Tasks and Responsibilities 📋
That's the first thing to address in your job description.
Setting out your expectations clearly increases the likelihood of landing the right hire.
Fundraising involves many different tasks, so it's crucial for your candidates to know what their exact responsibilities will be.
This information will allow them to evaluate their own skills, abilities, or interests and figure out whether this is a career they would like to pursue.
Pay Rate 💰
Fundraising programs are essentially non-profits, which means they can hire volunteers or interns who will work for free.
Still, it's highly recommended to pay student employees for their work.
It's true that they will get valuable experience, enrich their professional portfolio, and possibly launch their career. But that should be just a plus.
Offering a competitive pay rate will be perceived as a major selling point and land you the top talent you could really benefit from.
Hours 🕛
Scheduling plays an important role, especially for students with many classes, assignments, and deadlines. So, let your candidates know how many hours they will be expected to work, what days are available, and whether the schedule is flexible.
All of them will be curious about working over weekends or choosing shifts.
Flexible scheduling and free Fridays or weekends can be very attractive selling points.
Professionalism vs. Fun 💼🎡
Remember that your target audience are young people and that fun is a major factor in their lives.
So, make sure to highlight that they can expect a relaxed, fun, and engaging atmosphere at the workplace. They will appreciate the fact that it will be possible for them to work on their homework assignments during their shifts. Playing games and winning prizes is an added bonus to joining your fundraising team.
However, emphasize that all this will be in balance with the professional aspects of the role. In addition to being fun, this job is an excellent resume builder.
Student employees will get a lot of opportunities to network and connect with alumni and other benefactors of the university.
Since many of them are accomplished professionals in their fields, they can serve as great role models, meaning that students will be able to learn from them and possibly strike some beneficial professional relationships.
Finally, this position will allow your candidates to acquire and hone some valuable skills such as cold calling, communication, and handling complex situations.
The Application Process ✅
Don't forget to include the information on how to apply.
Whether that's a phone number to call in, a link to apply, or a Facebook page to request an application, let your potential candidates know more about the application process.
Pro Tip
As you track your applicants, ask them how they heard about the position.
This data will allow you to determine what tactics work best for your campus and student population. Implement what you learn for your next round of recruitment and double down on the most successful strategies.
3. Enlist the Help of Returning Students
Once the semester begins, you can take advantage of your existing student employees already on the team.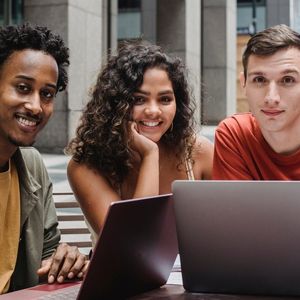 Since they're boots on the ground, they're the ones who could get new hires interested and excited about joining your team. It's from them that potential candidates can learn more about the fundraising processes and tasks.
Here are some tips for maximizing returning students' efforts in the hiring process.
Get them to engage their networks
Have them re-share Facebook or other social media posts with their network of students; or share the post directly in a new student group, social organization, or club on campus.
Ask them to pitch your job offer to their peers
Provide them with materials such as a summary of talking points or a stack of flyers, and have them email their professors and TAs to check if they'd be allowed to do a 3-minute pitch of your student job at the start of a class.
They could also give a pitch at a club meeting, academic organization meeting, or other social organization they're a part of on campus.
It's also a good idea for them to spend a portion of their shift walking around campus to hand out flyers and talk to potential applicants. Make sure to coach them on some talking points so that they understand how to highlight all the job benefits.
Leverage referrals
Offer referral bonuses to student employees.
If an applicant is referred to the job by a current employee, have the current student employee fill out a slip of paper with a couple of points on why their friend would make an excellent fit for the role.
If they're hired and work there for a predefined amount of time, perhaps three weeks, the referrer gets a monetary bonus, such as $20.
After all, your team will perform better if their co-workers are their friends.
Are You Ready to Hire Your Next Star Student Employee?
Staying relevant in Higher Ed is a challenging endeavor. That's why you need all the help you can get and surround yourself with the best people for the job. A couple of star student employees can tremendously contribute to the success of your fundraising efforts. So, be careful how you hire and put a lot of thought into the recruitment process. These simple tips can go a long way and bring the next star employee student on your team.