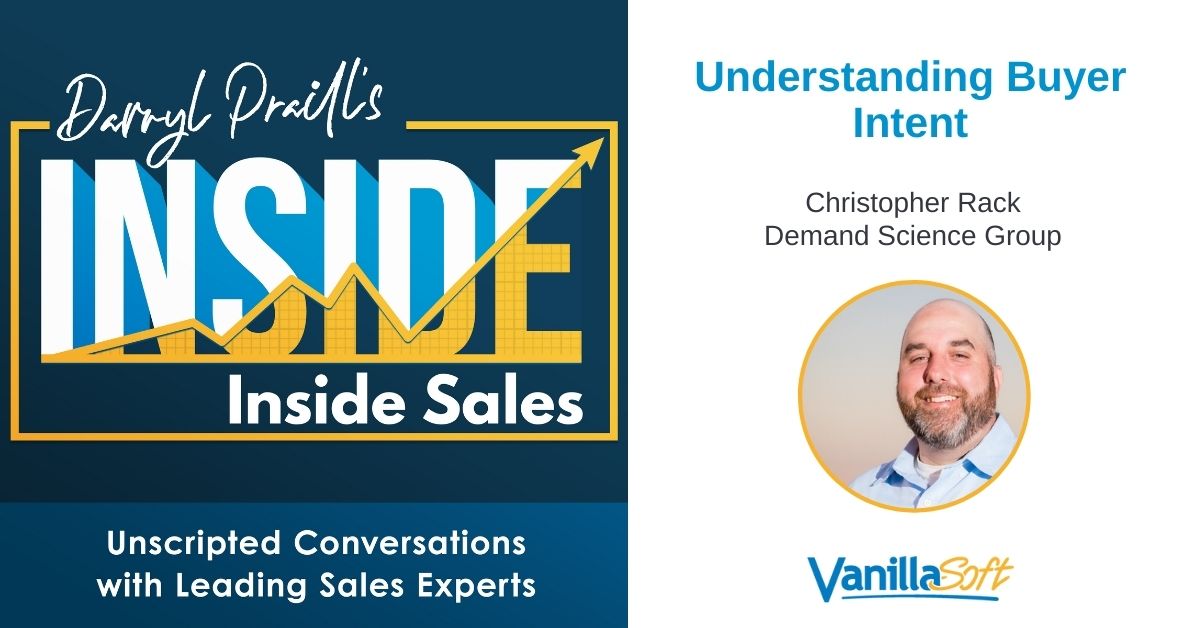 There's one super important question that you must ask yourself if you want to be a successful sales rep: do I truly understand buyer intent?
In this episode of INSIDE Inside Sales, Darryl welcomes Christopher Rack, CRO at Demand Science, to talk about the importance of buyer intent, how sales reps can use it to dramatically grow their pipeline, and ultimately close more deals. They go on to uncover some of the most common misconceptions about intent data, offer tips on how to apply intent in your daily routine, and discuss why hyper-personalization is a must when you're automating your email campaigns.
Subscribe to the INSIDE Inside Sales Podcast!
Christopher Rack: Understanding Buyer Intent