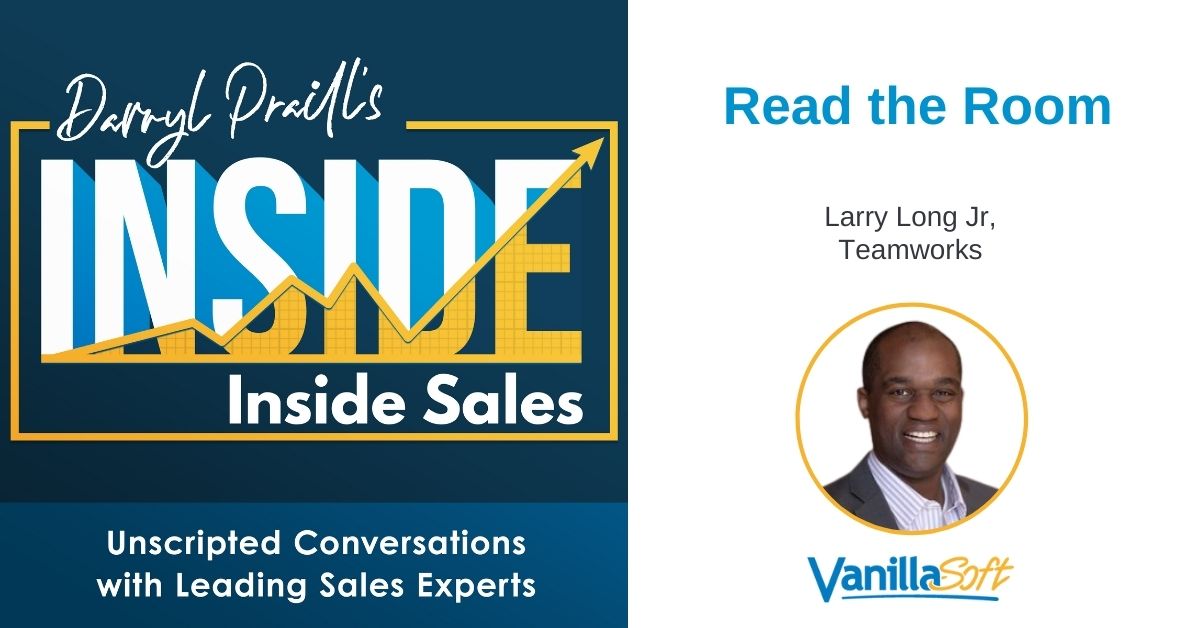 Do you have the guts to ask tough questions and get tough answers or do you prefer the comfort of hearing what you want to hear through happy ears? Do you know how to read the room?
In this episode of INSIDE Inside Sales, Darryl welcomes Larry Long Jr., Director of Collegiate Sales at Teamworks and a sales process champion. Together, they will unearth the importance of setting up and following a sales process, being prepared to ask uncomfortable questions and hearing the bad news early on in negotiations. They also offer advice on learning how to read the room and listening to what really bothers your prospects.
If you want to hear some great tips on how to obtain open, honest feedback and move towards meaningful and fruitful relationships with your prospects, don't miss this episode of INSIDE Inside Sales.
Subscribe now and don't miss our new content!
Read the Room: Larry Long Jr Speaks about Honest Feedback and Meaningful Relationships