Lead Routing
Two leads come in – Joe's Garage and IBM. Who does your team follow up with first? Fast forward a few minutes later when the rep realizes the IBM lead was an Account Executive who downloaded an eBook, we're guessing they might question that judgment. Meanwhile, Joe is wondering why it's taking so long to get pricing information. We can help make sure your team is treating every lead the same.
Productivity Enhancing Workflows
Keep leads in constant movement through the entire sales cycle and ensure every sales rep is calling the leads that are closest to the money. Create customized workflows and automate the sales process to optimize lead performance with our powerful lead routing software.
Speed to Lead
New web leads are routed to the front of the call queue for immediate contact.
Cadence
Automate call cadence to ensure every lead is worked thoroughly every time.
Lead Priority
Automate the prioritization of leads so your reps will always call the best lead next.
Enhance your sales productivity
Queue-based Lead Management
Using advanced lead routing, the system eliminates list management and instead presents the salesperson with the next-best lead to call.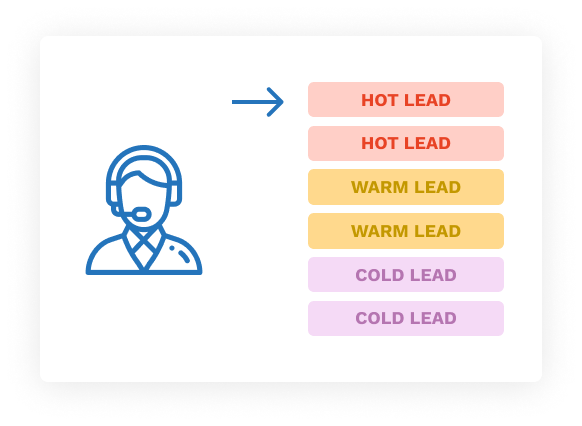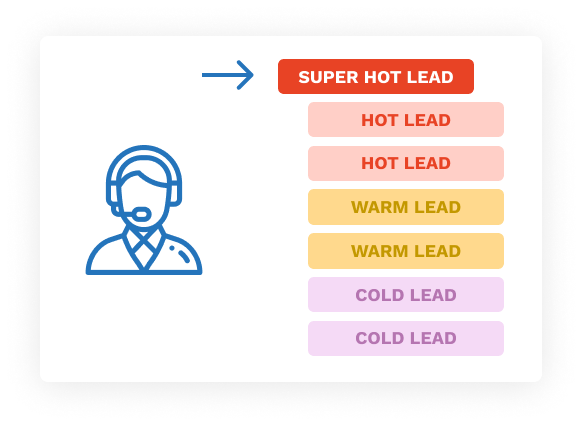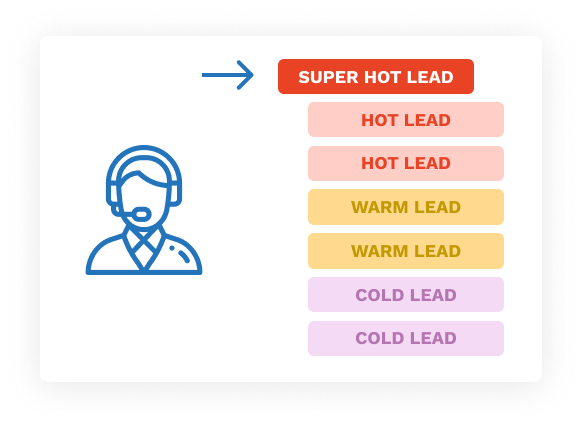 Inbound Lead Capture
Receive leads directly from online web forms and route them to the top of the queue.
Intellective Routing
Fine-grained controls allow management to define the priority of leads as they progress through the sales funnel to ensure reps are working leads that are closest to the money.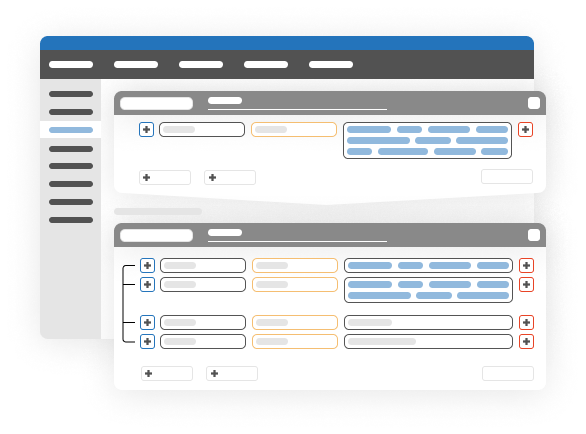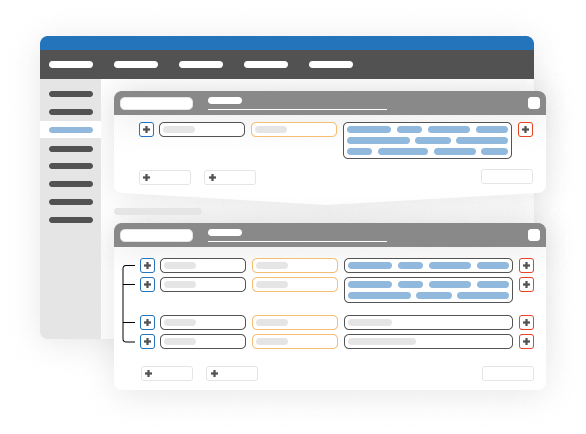 Outbound Lead Posting
Push information from VanillaSoft to another system (like a CRM) using automated triggers.