Sales Intelligence
Upload fresh B2B prospects directly into your sales cadence from VanillaSoft's database of over 40 million contacts.
Find and engage new B2B prospects in minutes
Never run out of people to call or email! VanillaSoft's built-in B2B contact database makes it easy to locate your ideal customers and insert them directly into your engagement campaigns. With the freedom to redeem only the data credits needed, you can control your costs while guaranteeing your sales team stays busy selling.
Search Over 40 Million B2B Contacts
Locate and engage with your ideal personas in minutes.
Make Multichannel Connections
Each contact comes with a real-time verification of both email and phone number.
Control Costs
No monthly contract means you can buy and redeem data credits only as needed.
Never run short on prospects to call and email
Flexible Cost Control
Buy and redeem data credits only as you need them – no subscription required.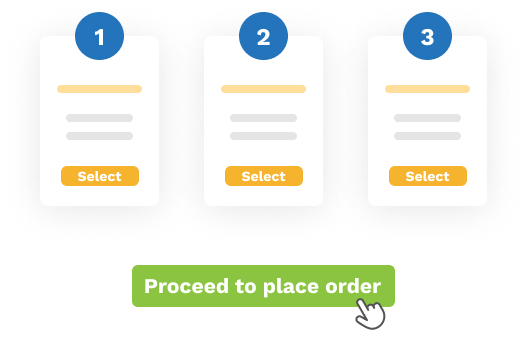 Pinpoint Your Ideal Prospects
Detailed filtering and segmentation of over 40 million B2B contacts helps you quickly find your ideal prospects.
Verified Email and Phone
Each contact comes with a real-time verified email and phone number, increasing your odds of making contact.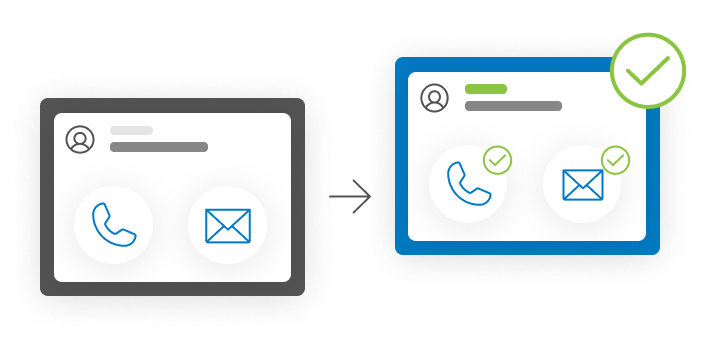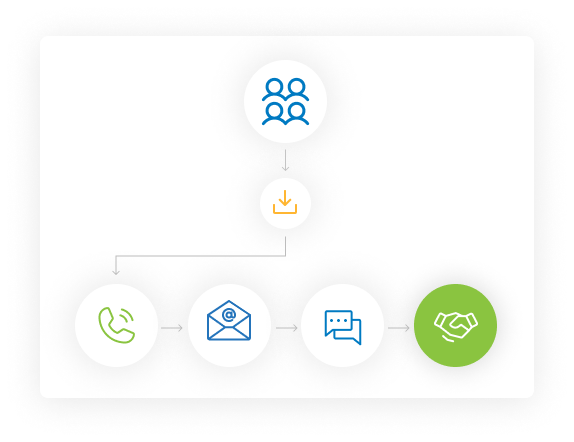 Direct Import Into Your Project Cadence
Purchase and redeem credits, and import your ideal contacts with just a few clicks, all from within VanillaSoft.