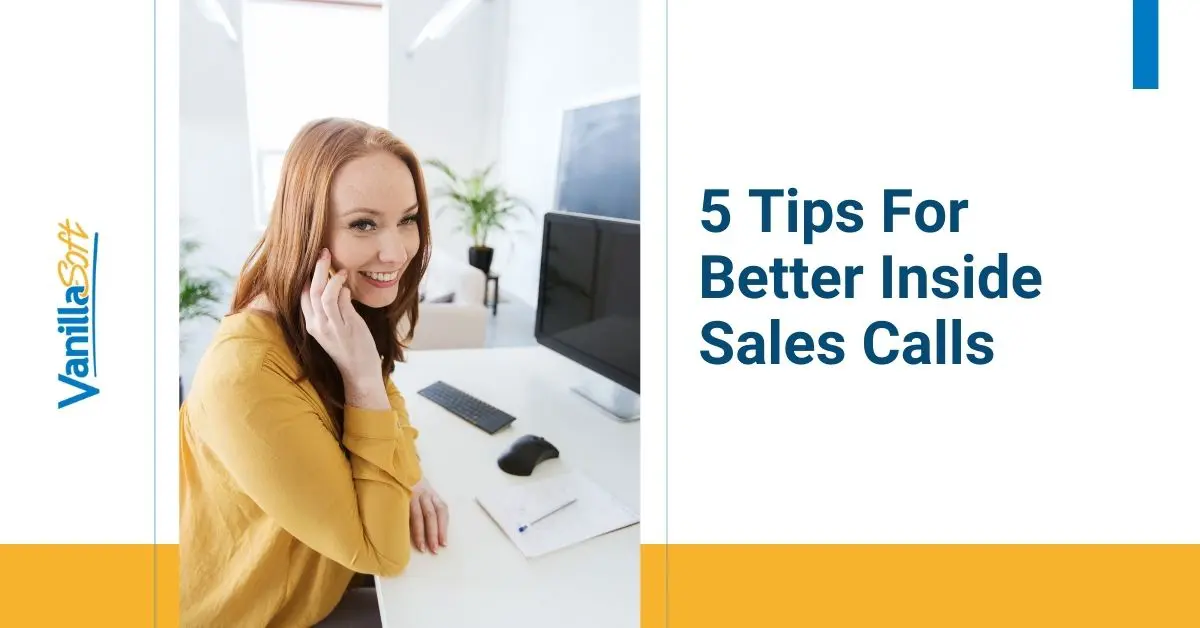 Making inside sales calls is a very vital step in the sales pipeline process. Each conversation had with a prospect is an opportunity for relationship building. It's critical that each touch made to a prospect is focused on developing the relationship and moving one step closer to the sale.
In order to move opportunities further along in the sales process, your sales team needs to have a set of best practices to follow when making sales calls. Ensuring there are best practices in place for your sales team is a great way to increase efficiencies and increase productivity.
Here are some tips to help your inside sales team stay on track and build relationships with your potential customers.
Be Prepared – Preparing for a sales call helps you get to know your prospect before interacting with him or her. The right prospecting software will get your sales team prepared for each outbound call. VanillaSoft's preview dialing feature gives the user the ability to look at the contact information before initiating the call. When ready, the salesperson can simply click on the phone number to make the call.
Mirror Your Prospect – If you're properly prepared for your call, you will be able to mirror your prospect. Typically, people are more interested in buying things from people who are similar to themselves. This allows you to speak in a way that is similar to how they speak: slow talker, fast talker, vocabulary, interests, etc. The ability to mirror your prospects can be very effective and help to create a deeper connection.
Listen – Listening should be a no-brainer, must-have skill for any sales call. If you don't take time to understand what your prospect's needs are, you can't offer up a valid solution. It's easy to get excited about the product you're selling, but don't let that excitement cause you to talk more than you listen. If necessary, press your mute button to force yourself to listen while the prospect is discussing his or her pain points. The valuable information he or she shares will give you information to leverage in selling your product: you will be able to speak to how it specifically resolves those pain points.
Be Patient – Patience as a sales representative can be difficult. You want to make the sale; however, it's important to remember that it takes an average of at least 7 touches before you make a sale. Many inside sales people give up after 2-3 call attempts. Make sure your sales team understands that sales don't usually happen overnight. The game of sales takes patience.
Handle Objections – It's not always fun to deal with objections on a sales call, especially if you aren't sure how to handle those objections. Training and great scripts can enable your sales team to become master objection handlers. VanillaSoft's logical branch scripting provides your reps with appropriate responses to objections.
Incorporating these tips into your sales process will increase sales and productivity. Using prospecting software, like VanillaSoft, will help you easily incorporate best practices in your sales organization. Learn more about how VanillaSoft can improve your sales process by starting your free trial today!