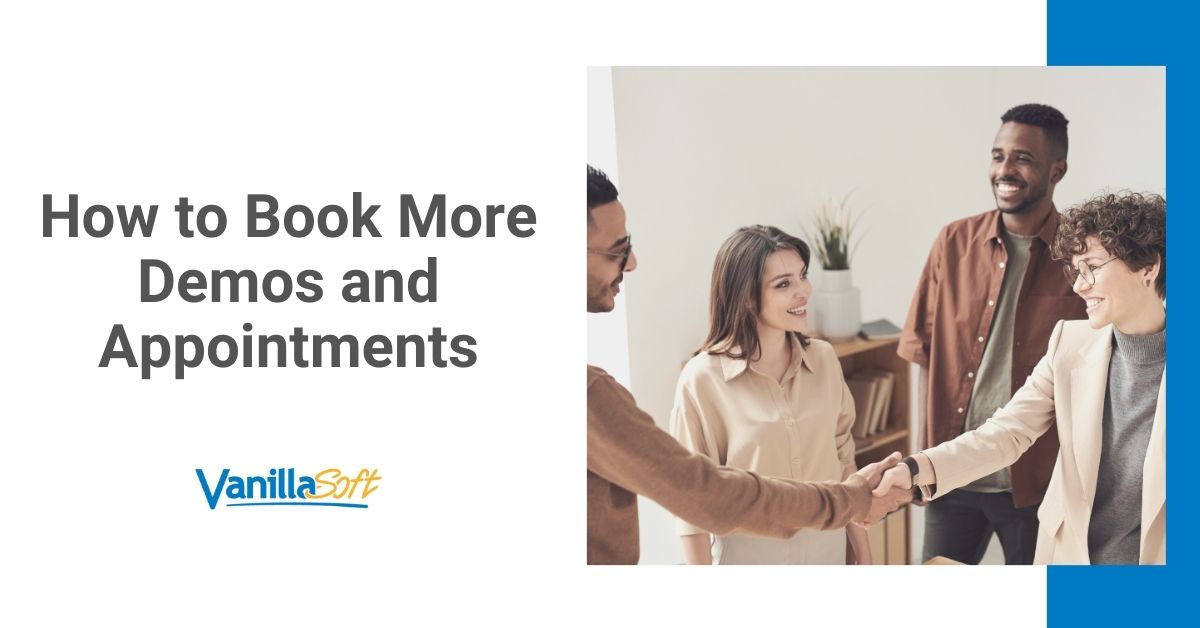 Why aren't prospects busting your door down to book a demo after you've emailed or cold-called them?
Perhaps, it could be because you talk to them like they're all the same.
The odds are your prospects are fed up with bland, generic pitches that auto-populate the name and call that personalization. As a matter of fact, 71% of customers say they're frustrated with such impersonal experiences.
The bottom line is, if you want to set more appointments and book more demos, you'll need to be creative and quick on your feet.
Plus, you'll have to personalize your outreach every time.
That's the key.
Lay the Groundwork
You shouldn't even think about contacting a prospect if you haven't done these three things:
Check out their social media to learn about their interests
Research them on their company website
Google them to find additional intel.
All you're trying to do is build a bridge between you and them.
And there's that neverending dilemma – should you cold call or cold email your potential customers.
Although both approaches have their pros and cons, it's always best to combine them.
Whether you want to book a demo with your prospect through email or over the phone, here are some effective tips for both outreach styles. You can't say that we don't have your back!
Crush the classic — book demos + appointments on the phone
To distinguish yourself from the crowd, pick up the phone. Don't forget that cold calls are harder to ignore than cold emails.
Also, they're more personal and dynamic. Finally, you'll get a response immediately, which will allow you to deal with potential objections right away.
Here are four ways to book more demos and appointments for your business via a phone call.
1. Turn a cold call into a warm one
The prospects on the end of your cold calls will probably be on the defensive side — if they pick up, that is.
You're a stranger, and worst of all, you want to sell them something.
Your goal on a sales call is to make your prospect curious. They know your end game is to make a sale. So start by disarming their defensiveness so you can capture their attention.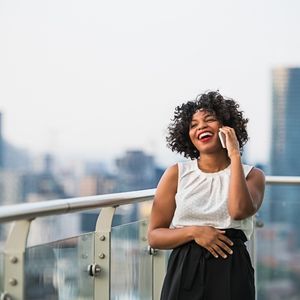 To warm up your cold call, you want to introduce yourself as soon as you get them on the phone.
You're trying to reduce the mystery right away and help your prospect let their guard down. However, one of the best ways to show them who you are before you call is to engage with them on social media.
Follow your prospect on LinkedIn or their preferred platform beforehand and check out their profile. Ideally, they'll check out yours, too, but this gives you a chance to gather additional discovery.
What content do they engage with?
What articles do they react to or comment on?
Use these tells as entry points to relate to and compel your prospect. Then, it'll be easier to go in for the kill (a.k.a. asking to book a demo).
2. Know your numbers
What are strategies without insights?
If you can't see the success rate of the approaches you use to book demos, you won't know how many calls it takes to land an appointment, therefore, how long it takes to turn a profit. (That's where appointment setting software comes in handy — ahem, shameless plug.)
It might take you some time to learn which phrases and customized scripts lead to the most client conversions.
But don't be discouraged, even if that length of time is months or years. After all, Rome wasn't built in a day, right?
The key is to model your analytic process after the agile method.
It's primarily used in project management for software development, but it works like gangbusters to track insights into your sales strategy. As you book demos and appointments, you should:
Measure conversion rates and the performance of your calls and campaigns to test their effectiveness
Regularly (and frequently) test new sales techniques to keep your strategy fresh
Always evolve your strategy to find what works best.
Your sales strategy to set more appointments is all about continuous improvement. If you find something that works, great. But the second you get complacent, so will your bottom line.
3. Take it slow + offer value with five simple words
Just like you won't win over your date by trying to rush dinner to get to dessert, you won't disarm your prospect by rushing the call to book a demo — the only thing you'll rush is a rejection… in both scenarios.
Fight the urge to come on too strong because it's unlikely you'll close a deal as soon as you meet your prospect. Instead, use your first few calls to focus the conversation on adding value.
To book more demos, don't be a pushy sales rep. Listen to your prospects' needs and provide compelling and relevant information.
The conversation you strike up should enlighten and make them feel comfortable; enough so they forget it's a sales call.
Then, ask the five-word question they won't be able to resist: "Can I make a recommendation?"
By this point, you'll have asked questions that give you insight into their needs and the kind of solution they want to hear more about — if the questions are right, you'll know exactly what to recommend to your prospect to keep them intrigued.
Naturally, your prospect will want your recommendation (which also elevates your expert status in their eyes). Besides being an effective tool to show your prospect you have their best interest in mind, this question is also a great segue to ask for an appointment.
Try something like this: After the recommendation, say, "I'd love to dive deeper into this with you and show you some more data. Why don't we schedule a 30-minute appointment to further solve your challenges?"
And there's another trick that will increase your chances of setting a demo – a smaller ask. Instead of asking for 60 or 45, ask for 30 or even 20 minutes. This way, it will be easier for your prospects to accept, and you'll land yourself more meetings and demos.
If you do your prep right, it's possible to condense everything you want to say and provide a meaningful context to your prospects within that timeframe. It's also enough to identify those that aren't the right fit for your solution and disqualify them.
4. Leave a voicemail
Of course, not every prospect will pick up when you call them. They might be busy or have turned on the DND mode.
This doesn't mean that you should postpone your outreach plan. Instead of giving up, leave them a carefully crafted voicemail. Mention some of their pain points, insinuating there's a solution.
That way, you'll establish some kind of connection with them and pique their interest.
The best way to play this move is by not asking your prospect to call you back. Simply leave a message that points to your email or send them a LinkedIn connection request following the call.
Let's be honest and admit that some people can perceive cold calling as intrusive. And this tactic will save you from having to call them back over and over again and coming off as too pushy.
Switch it up: Email appointment setting tips to book more demos
With any sales strategy, you'll go further and have more impact when you've defined your target audience, especially with cold email outreach.
Once you know your ideal customer, use these email appointment setting tips to sell them the most value in a small window.
1. Grab their attention and address their pain points
To grab your prospect's attention from the get-go, personalize your email with details that show you know who they are and what they need — that means you need to get rid of this same snooze fest of a greeting: In these uncertain times… ❌
Your prospect receives dozens of custom email templates where the only thing a sales rep changes is the recipient's name.
In other words, don't talk about your product in terms of specs and features. Such an approach will only confuse your prospects and alienate them. Because, frankly, technical details aren't relevant to your email recipients.
In short, don't brag about how cool your product or service is. The trick is in describing priorities that the person you're reaching out to is usually tackling or is responsible for. This will resonate with your prospects as it relates directly to their role and goals.
So stand out from the mountain of spam by getting right to their main concerns and explaining how you alleviate them.
Think about how your product can help them get more sleep at night and make your message reflect that.
2. Add a clear call-to-action
Before you close out your message, be very clear about the next step your prospect should take to learn more, set up a call, or an appointment.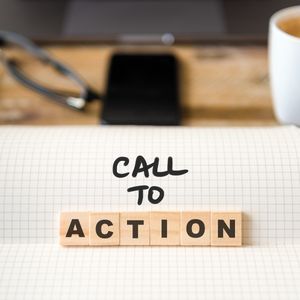 Is there a Calendly link they should schedule an appointment through? Will you call in a few days or a week? Should they check out your business website to learn more about your products? 
Be clear and provide the information they need to move forward with you via your preferred CTA — a confusing process will cause a lost sale.
Here's some constructive advice: don't ask for a meeting in your first email. Yes, it does sound a bit counterintuitive because that's precisely what you want – to book an appointment.
But remember that your prospects are busy people, strapped for time. And you – the person they don't know – show up in their inbox and ask them to give you some of that precious resource. See how wrong it sounds?
It's more effective to show them you respect their time and focus on asking them for interest.
That's the reason why calls-to-action like "Interested in learning more about XYZ?" perform much better than "Are you available for a meeting tomorrow?"
3. Make the prospect the hero
Here's the thing: your prospects couldn't care less about how awesome your product and company are.
So, drop the "me narrative" right away and make the prospect the hero of your email.
Instead, use the "what's in it for them" approach and talk about what your company and product can do to solve their pain points and make their lives easier.
The R.E.P.L.Y Method, designed by Jason Bay of Blissful Prospecting includes this step and credits it with being highly effective in getting prospects to book a demo.
According to this actionable messaging framework, your emails should consist of the following elements:
Relevant results. Show your prospects how you successfully helped companies with similar challenges.
Empathy. Prospects need to know you understand them on a deeper level.
Personalization. Prospects want to read only messages clearly intended for them specifically.
Laser focus. Keep things brief, as prospects are too busy and don't need any additional distractions.
You-oriented. Prospects expect your message to be about them and their challenges or pain points.
Long story short, these steps will help you initiate a conversation in a more natural way and connect with your prospects immediately.
What to do after the demo (Hint: it's an age-old rule)
OK, you've booked an appointment! Good for you, but your work so far is only half the battle.
Closing a deal means nailing your demo and wowing your prospects.
Here it is in black and white: The longer you wait to follow up with your prospect after an appointment or a touchpoint, the more time you give them to lose interest in your solutions.
(And that would defeat the purpose of all your hard work, so ya know, just reach out already!)
After the demo or discovery call, use the follow-up email to confirm you've heard what their problem or challenges are. According to John Barrows, these so-called summary emails aren't used only for the sake of recapping a demo or appointment – they work great when it comes to reminding your prospects why they need your solution and how they will benefit from it.
Here's the template you could use to develop your recap email.
Hey [Name],
Thanks for your time and insight today. Below is a brief summary of what I was able to gain from our conversation. Please review this and e-mail me back to let me know if it's all accurate and if I missed anything.
– Current situation:
– Business priorities:
– Priorities when making this decision:
– Timeline/Process:
– Next steps:
Ready to Book More Demos?
Prospects can smell when you reek of desperation, and let me tell you – nobody likes that. They can also notice when you're pushing your agenda. Lack of personalization is the ultimate kiss of death when it comes to booking demos and appointments. Revisit your old cold calling and emailing routines and introduce a plot twist to your old, dusty pitch. Hope these tips help!

When you're done with our Ultimate Prospecting Guide, be sure to learn how to stop writing shitty emails for a double-whammy lesson in adding value.