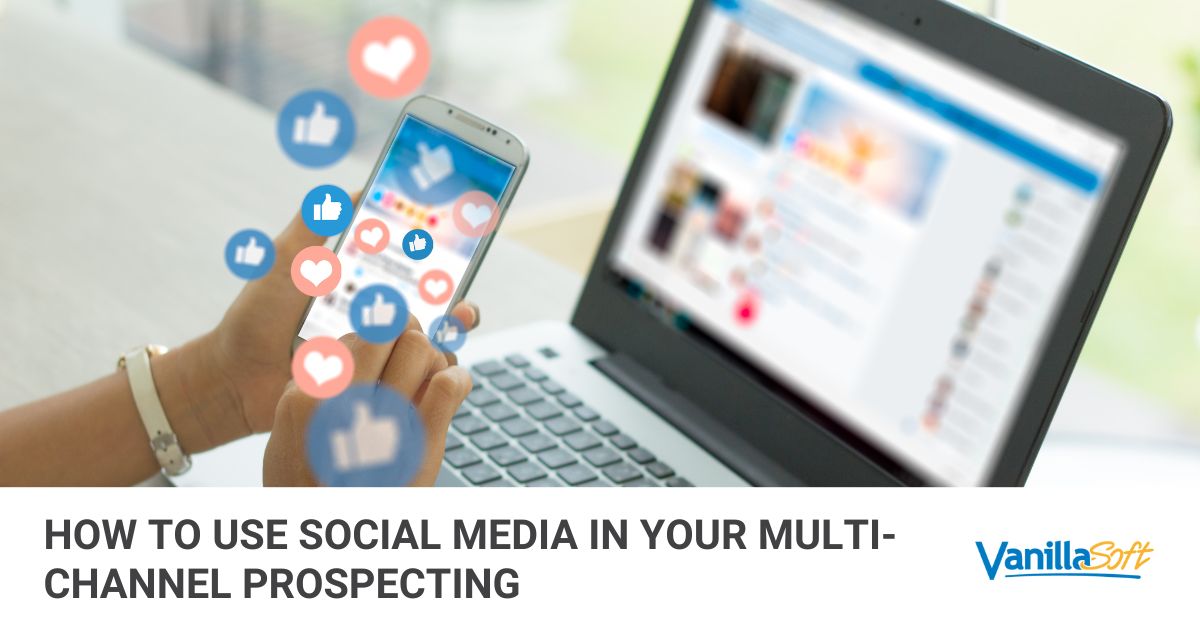 The old cold calling vs cold emailing debate isn't relevant anymore.
Either of these channels won't cut it on their own.
Persistently calling or emailing your prospects is a thing of the past. You need an updated, hybrid approach.
Instead of pigeonholing your lead generation efforts to a single platform, implementing different communication channels is much more effective. This will allow you to improve your exposure and reach your prospects at the right time on their preferred platform.
Social media plays a critical role in the entire process.
Here are some tips on how to use social media in your multi-channel prospecting to maximize your outreach strategy. 
Identify Your Audience and Their Needs
Multi-channel prospecting relies heavily on providing value to your potential customers at the right moment.
The first step is understanding who they are, their pain points, and what they need.
Otherwise, you risk reaching out to them in a tone-deaf manner.
By defining your target audience, you will gain more insight into what their preferred channel of communication is and how to pique their interest. This way, it will be much easier for you to craft your messaging and connect seamlessly with your leads.
Pick Your Channels
Multi-channel strategy means using several platforms simultaneously to communicate with your prospects. Once you know who they are, you can focus on the channels they frequently use.
The most effective channels for B2B audiences are:
Cold calling
LinkedIn
Content,
If you connect with a particular prospect on several different platforms, your opportunity to engage with them increases. This increased brand awareness and exposure will gradually build up recognition and make it easier once you initiate direct outreach via email or phone, it won't be cold and out of the blue.
Take notice of how they interact differently on each platform and use that to your advantage. Maybe they are more laid back and open on Twitter than on LinkedIn. Understanding your prospect and how they like to engage on different platforms can help you have a leg up against the competition.
Establish Relationships With Your Audience
Relationship building is the key ingredient of multi-channel prospecting.
It's about adding value to your prospects. And sometimes, this means eliminating the sales element from the equation. Your prospects can spot when you genuinely want to help and when you're simply pushing your thinly-veiled agenda.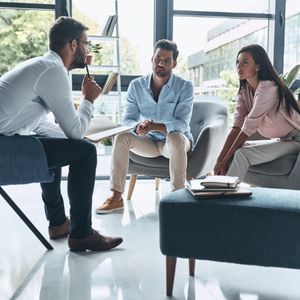 The more interactions you have with a prospect (don't overdo it, though), the more likely they will trust you. This trust will open the door for you to send them a link to a piece of content you think they will find helpful or to open up a conversation asking their thoughts on a topic.
The best place to start is LinkedIn.
For example, let's say you engage with a prospect on LinkedIn by checking out their profile, sending them a connection request, and then commenting on some of their posts over a few days. Each interaction with them adds one more level of familiarity and trust.
After all this interaction, seeing your name in their email inbox will ring a bell, thus improving your chances of getting a reply.
Here's how you can search for your target audience on LinkedIn.
Use search categories
This is a simple tactic, and you can start by typing your keyword in the search box, after which you'll be presented with a number of additional filters or main search categories.
These include
People
Jobs
Posts
Courses
Events
Groups
Schools
Companies
Services
Don't forget to check out the All Filters tab, which will show you advanced options so that you can refine and narrow your search down.
The sky's the limit here since you can use all kinds of filters and combinations. For example, you can search your existing contacts' connections, groups, hashtags, companies, you name it.
Boolean search
To additionally narrow or broaden your search, you can use one of the Boolean operators: AND, OR, NOT, parentheses, and quotes together with your keywords.
So, if you want to exclude something, you'll use NOT – sales management NOT representative, meaning that your results will contain only managerial roles.
On a side note, you can't use the Boolean search for the Company and Title tabs unless you have LinkedIn Navigator.
Start connecting with your prospects
Now, it's time to start connecting and building meaningful, mutually beneficial relationships with your audience.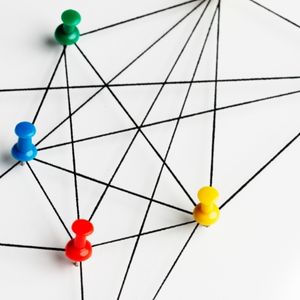 Although automation can significantly speed up this process, the success of your efforts depends on building authentic relationships.
So, roll up your sleeves and read your prospects' posts, engage with them, offer helpful tips, and strike up relevant conversations.
You don't have to limit yourself to their LinkedIn posts – you can also comment on the content posted by people from their network, especially the ones your prospect communicates with regularly.
You can be sure the prospect will notice you, which will serve as a great icebreaker when you decide it's time to take your communication to the next level.
Position Yourself as an Authority in Your Industry
Your comments and advice will carry more weight if you're an established thought leader.
When those reading your comments click on your profile and see that you're an expert on the topic, with a lot of content, webinars, podcasts, and notable appearances in the media under your belt, they will start considering you a valuable source of information.
Here's how you can impress your prospects and make them trust your words.
Post valuable content
Sharing your expertise and experience with your audience on LinkedIn will get them to come back for more tips.
Talk about what you have learned, illustrate your stories with clear takeaways, discuss strategies that worked for you, and offer growth hacks.
Even if you're still a rookie, you can benefit from this approach, as you can share every new lesson with your audience and invite them to learn with you.
Don't hesitate to mention your failures because they're the best way to learn new things.
At first, your engagement might be low, but be persistent and post high-quality content, and the results will come.
Leverage public speaking opportunities
To get your name out there and bring exposure to your organization, it's crucial to take advantage of public speaking opportunities.
There are lots of podcasts, webinars, and conferences where you can participate and talk about what you know best.
When your prospects get an email from a keynote speaker they listened to or someone featured on a popular podcast, they will be more likely to engage and respond.
Create Prospecting Cadences
There's one more step to help you lay the groundwork and effectively implement multi-channel prospecting – creating prospecting cadences.
You can mix all the channels and see which combination works best for you.
For example, you can:
Share a post on LinkedIn
Email all those who commented or even liked your post and share valuable resources or tools
Visit LinkedIn profiles of the people who commented
Send another follow-up email with valuable content
Start a conversation via InMail message
Engage with a prospect on another LinkedIn post
Call your prospect.
Of course, these touch points should be spread across a couple of days to prevent coming off as creepy or pushy.
You can combine the steps and visit your prospects' LinkedIn profiles several times during the process. Starting with social media and dropping these subtle hints will keep you top of mind and warm the prospect up before you actually reach out and deliver your pitch.
Wrap Up
Using multi-channel prospecting will help you generate high-quality leads and fill your calendar with lots of appointments. Given that this strategy isn't pushy, you won't have to worry about spamming your email recipients or being disruptive with your cold calls. Your prospects will know who you are when you call or email them, and the conversation will be much more natural and meaningful. As a result, it will be much easier for you to close the deal.