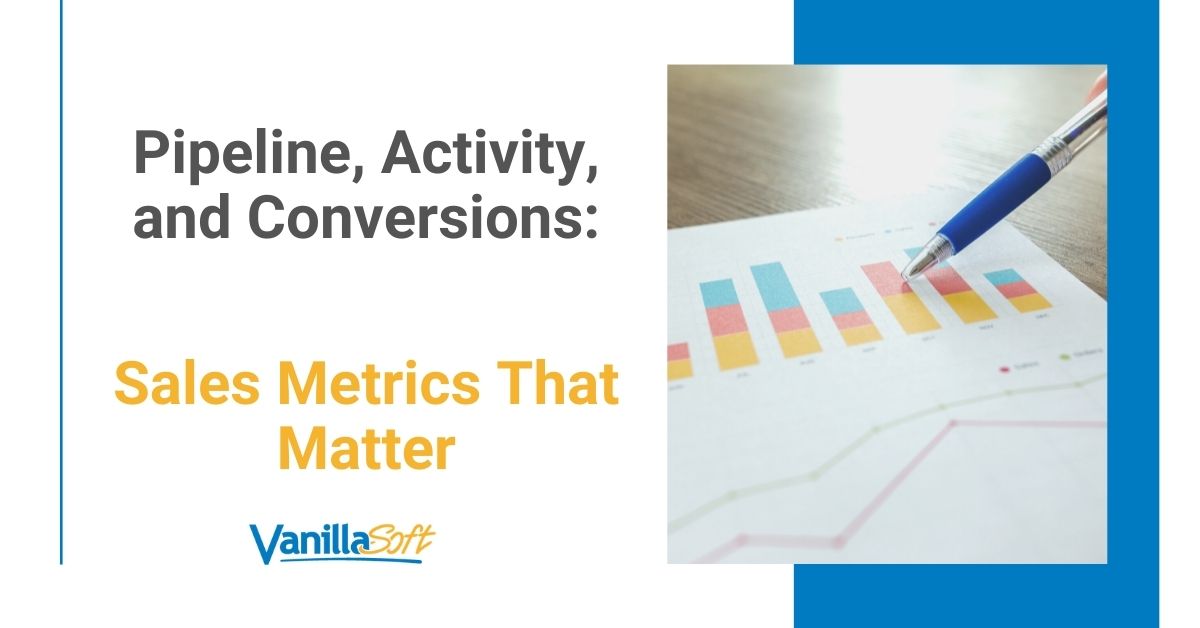 Sales trainer and author of "The Modern Seller" Amy Franko encourages you to check your sales metrics daily — not just when a report is due. This is the only way to truly know if you're a profitable contributor.
Amy explains that it's easy to assume leads are more qualified than they are, which makes us overestimate our performance. She shares key factors to help you evaluate a lead's true qualification status.
If you're not great with numbers, there are lots of ways to improve your data fluency — a must if you want to be credible and effective.
There are some parts of a sales job that make us all cringe. Looking at your numbers can be among the responsibilities that make you say "Eek!" — if what you see is not so great.
Ironically, you have to continuously know where you stand before you can ever hope to get excited about presenting reports to your superiors. That means getting real comfortable with looking deeply into your data, beyond just how many deals you close.
No one knows sales numbers better than my friend Amy Franko, renowned keynote speaker, CEO of consulting firm Amy Franko Associates, and author of "The Modern Seller." I had an insightful conversation with Amy on an episode of the INSIDE Inside Sales podcast.
Amy enlightens us on why you should be checking your numbers daily, which metrics to pay attention to, and how to use what you discover to become a better salesperson.
Make personal data monitoring a daily habit
As a sales rep, you already know the importance of numbers. You probably have a weekly or monthly routine of checking on how you're performing — whenever you have to submit a report.
But Amy says that doesn't cut it.
"Elite sellers are the ones that pay attention to their numbers, and pay attention to them daily."
Even if no one is requiring you to report on anything, your first step of the day, every day, should be to check out your metrics. This is straightforward if you have access to a convenient metrics dashboard. But even if you don't use a sophisticated CRM, you can figure out a way.
You're still responsible for your data security, no matter the size of the company you work for or the software available to you. It may take some creativity or a bit more time to set up a system, but don't be afraid to go old-school. There are free and affordable options like Pipedrive or — Amy's choice — a trusty spreadsheet.
Don't wait for your employer to invest in the data-tracking tools you need. Invest in yourself and the future of your career now!
The KPIs you should be tracking at all times
Of course, the decision about which tool you'll go with will be a bit easier if you know the metrics you need.
Amy recommends looking at a few key performance indicators (KPIs) consistently: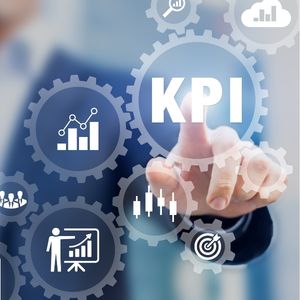 The number of potential deals in your pipeline. How many leads could you legitimately reach out to right now? How many are warm and how many are cold?
Your quarterly and average closing rates. What percentage of those people coming down your pipeline do you close?
The profitability of your deals. If you're privy to your company's final numbers, you should be able to confirm that none of the deals you've personally closed have cost a dollar more than the revenue they brought in. Ideally, a lot less!
Another way to think of this is: What's your company's Customer Acquisition Cost (CAC)? If they don't have to spend much for you to close one of your leads, you have a low CAC — and that's what your higher-ups care about most. As Amy puts it, "Revenue is important, but bottom-line profitability is more important."
At VanillaSoft, we also ensure that our reps track their daily activity: calls, emails, etc. Comparing these to your past performance and benchmarks can give you a sense of your ongoing productivity.
How metrics should drive your decisions
Reviewing your numbers is one thing, but knowing what to do to improve them is another.
Think of manipulating your sales metrics as an experiment, and don't be afraid to try new things.
➡️ If you find your emails haven't had a great open rate, maybe you could try A/B testing some subject lines.
➡️ If those emails aren't converting, try switching up your messaging or come back to the basics of email etiquette.
​​➡️ If your pipeline is running dry, maybe it's time to exit some prospects who are dragging their feet and focus on filling the top of your funnel.
Taking action on what you find in data discovery is even more crucial when no one is looking over your shoulder — because, eventually, they will be if you aren't responding to subpar numbers on your own.
The big question: Are your leads really qualified?
One of the most important stories your data can tell is how qualified your leads are.
"Most of the time deals aren't as qualified as we think they are," says Amy.
Here are the factors she says you should be using to determine the real depth of lead qualification.
Ask yourself to what degree the lead has:
Access to decision-makers
Knowledge about their company's budget
An urgent timeline
An understanding of the impact of closing the deal
Obstacles (e.g., other people) getting in the way
Moving forward with the illusion that you're dealing with highly qualified leads, if that's not the case, is a great way to hit a dead end. Worse, you may not even know it's happening until it's time to prove your value to someone else.
What if you feel disheartened about your sales metrics?
Amy acknowledges that it can be scary to take an honest look at how well you're doing your job. However, it can also be liberating.
Despite how hard it might be to swallow at first, you may uncover pure gold: the reason things haven't been going as well as they could. When you take the blinders off, you have to look around and face reality — but then, you can decide to move in a different direction.
If you're feeling like your numbers aren't where you want them to be, Amy has a few suggestions.
Sit down with your sales leader. Be open and specify what kind of guidance you need.
If you don't know which data you should care about, ASK! This shows initiative, especially when you're creating a daily habit. You could even set a new precedent for your colleagues by starting the data conversation.
Narrow down the top five numbers you should pay attention to. It's never a great idea to tackle everything at once. The same goes for sales metrics. Put one foot in front of the other and focus on just the next step.
There are also plenty of ways to improve your financial acumen. Amy serves on the financial committee of a nonprofit board, which has expanded her understanding of business finances and made her a better salesperson.
In the same vein as our friend Rod Santomassimo, Amy believes in thinking of yourself as a business person, not just a sales rep.
Your numbers are your numbers. Own them!
---
Want some personalized advice about tracking your metrics? Visit AmyFranko.com.