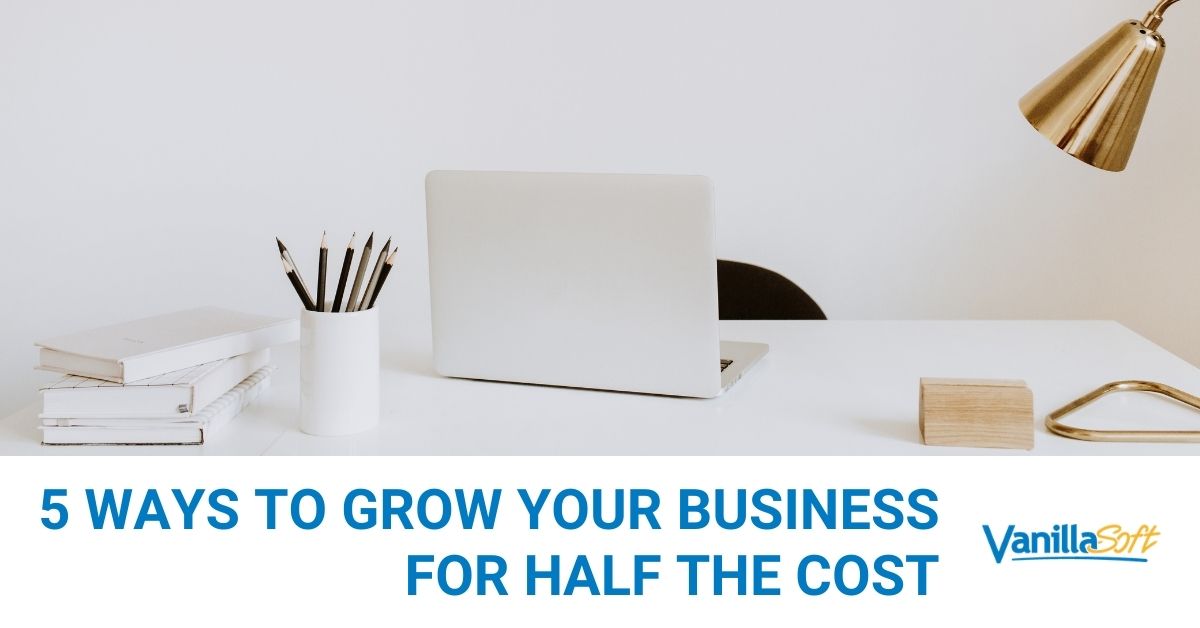 What Shakespeare's Hamlet really wanted to know was to outsource, or not to outsource?
OK, maybe he didn't, but the question still stands… should you outsource your lead generation?
Outsourcing is when you pay another business to complete functions outside of your organization to help promote your company's products or services and land more clients.
Even though this business method has been around for ages, some sales leaders can't stand the thought of trusting an outside agency with such a crucial part of their pipeline.
Look, I get it – but I also get that by not at least considering outsourcing, you're missing out big time.
Outsourcing lead generation & what the heck that means
When you outsource lead generation for your business, it means you pay to access the data, contacts, and resources of a B2B agency – that way, you don't have to worry about building up a massive contact list and developing the analytical skills to separate the good leads from the bad. Sweet!
Plus, the best B2B lead generation companies are multi-faceted. While they specialize in one aspect of sales, they also employ teams of experts who can provide these services and more:
🔑 Appointment setting
🔑 Content creation
🔑 Content marketing
🔑 Email marketing
🔑 Event promotion
🔑 SEO
🔑 Social media
Not only does outsourcing lead generation deliver the results you want, but these agencies can also deliver them in a variety of ways. But for how much? Well, it varies.
Accelity Marketing wrote in this article that the cost per appointment should be about $150 to $250.
However, "The lower the cost, the less qualified the appointment. Typically, the more you pay, the more prospects have been qualified on budget, authority, timeline," and other important factors.
Pro-tip: If that sounds like too much, keep reading to learn why the cost might be cheaper than you think.
Outsourced lead generation saves you time and money, all while it increases the quality of your leads and helps inform other daily business activities. Every business is unique, so results aren't one-size-fits-all, but there's no doubt it benefits you in the long run.
Especially if…
Your product is worth more than $1,000 and has a longer sales cycle.
You're a B2B business.
You're not just trying to find the cheapest labor.
You can share control to see results.
Five reasons your business needs to outsource lead generation
Outsourcing lead generation can empower you to grow your business exponentially faster than you could with your own internal resources.
If you're skeptical, you might not be after you see the five ways it can help grow your business.
1. Talk to hot and ready leads
Cold calling is a valuable prospecting strategy, but it's difficult to see an immediate ROI; there's no denying that.
I mean, let's be real – would you rather spend all day hunting down prospects you think are a fit for your company or talk to qualified leads right away who are ready to set an appointment? Talk about a no-brainer!
Outsourced lead generation means you speak to the right people at the right time.
And because experts generate these sales-qualified leads (SQL) that fit your target market, you can bet they're ready to bring out the best results for your business and are more likely to convert.
Plus, keep this in mind: You're an expert in your own right; however, are you an expert at weeding out unqualified leads, finding new prospects, nurturing, and closing them? If you are, heck, teach me your ways – but most salespeople only nail one or two of those, rarely all.
When you outsource lead generation, all that doesn't matter.
While your dedicated team reaches decision makers, establishes rapport, learns your prospects' needs, and gets you closer to an appointment or demo, you can…
2. Focus on other business-building tasks
Imagine the countless hours you sink into calling, emailing, messaging, and looking for contact information – couldn't that time be better spent elsewhere?
That's the gift of outsourcing that keeps on giving. When you hand off your lead generation to an agency, you free yourself from the pressure of trying everything to generate interest in your business all at once.
💡 Plus, you can focus on other priorities:
Open and chase new markets.
Develop and push new products or services.
Conduct additional sales activities like event promotion and event follow-ups.
Conduct market and competitor research.
Create customer surveys to strengthen your market awareness.
Database and process management.
Data analysis.
Content creation.
Enhance your product or service features.
Take time off.
Do you see what I mean?
3. Get all the leads for half the cost
Internal sales teams don't come cheap.
Prime example: The average base salary for a sales development representative (SDR) is nearly $45,000, according to PayScale.
When you factor in costs of recruiting, onboarding, training, employee benefits, software and supplies, operations, and employee turnover – phew! It's clear the ongoing costs of one new hire majorly outweigh the price of outsourced lead generation.
Lead generation is the lifeblood of your business, but boy, is it an investment to generate enough sales-ready leads consistently to keep your business profitable, especially as it scales.
Luckily, it's one you can make at a fraction of the cost if you work with a company that specializes in sales and already has optimized processes in place to develop hot leads.
Rather than foot the hefty cost of training and growing an in-house team, you can outsource a team of agents who'll focus on lead development, appointment setting, and event recruitment.
Just like that – problem solved, money saved.
4. Take the guessing out of growing
The (fourth) beauty of outsourcing this crucial activity is you get to work with a company that's 100% committed to refining its processes and methodologies to improve the results of your lead generation.
That means you can expect top-tier reporting and metrics that let you better evaluate the ROI of strategies and efforts.
Plus, you can strengthen your market data with updated information and craft best practices and metrics to analyze your campaign's success.
Leveraging data to get optimal results when you reach out to leads is a key aspect of successful lead generation.
The reason for this lies in the fact that lead generation companies update their data in real-time, so you'll always have the right data to make sure there's ongoing improvement in the number and quality of your leads.
5. Never let a lead go un-nurtured again
Check this out: Marketo's Definitive Guide to Lead Nurturing says 79% (!) of marketing leads never convert into sales, mostly because of a lack of lead nurturing.
Considering the fact that closed deals make the world of your business go round, that's a pretty bleak stat.
Folks, you need a multi-touch approach that includes phone, SMS, email, and social media, as it's crucial for establishing contact with leads and managing and nurturing them before you pass them off to sales to set an appointment.
But how do you find the time to do that effectively when you're stuck in the hamster wheel of prospecting?
It's a double-edged sword: If you don't have the best sales team to work with leads from the first touchpoint to close, it'll cost you opportunities and revenue. Yet, an in-house team will cost you way more.
The solution is simple. 👇
You can expand your marketing funnel to make room for more opportunities in your pipeline (which = more closed deal$) when you outsource your lead generation to an agency that can do two things:
Fill the top of your funnel with leads.
Make sure the leads are qualified and nurtured.
I don't know about you, but that's a good deal to me.
Outsourcing lead generation: Your business' silver bullet
We're all friends here, which means we can be honest: Not every aspect of working in sales is motivating or enjoyable. Sure, you have to cold call, but do you have to like it?
Nope.
Generating traffic and leads ain't everyone's jam, nor is marketing automation, social selling, or account-based marketing. However, when you outsource lead generation, it doesn't have to be.
Instead, you can set yourself up for success and fill your schedule with work that excites you: demos, content creation, phone calls, appointments, and more.