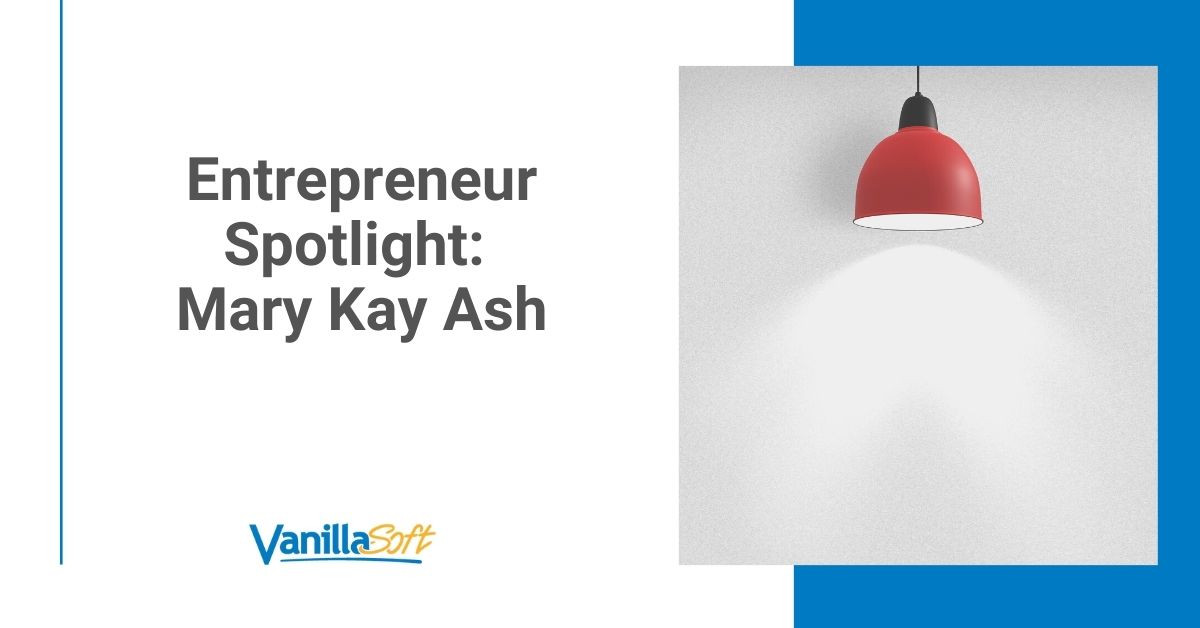 If you read the first post in our November series on entrepreneurs and sales legends (in celebration of National Entrepreneurs Month), you learned a little about John H. Patterson – an entrepreneur who became known as the father of modern sales training.  Today's spotlight is on a great sales person who became an entrepreneur:  Mary Kay Ash.
What drove Mary Kay Ash, a skilled sales agent, out of the traditional workplace and into the role of entrepreneur?  It was a protest of sorts after seeing yet another man she had trained get promoted above her.  In 1963 at the age of 45, she began her entrepreneurial endeavor:  Mary Kay Cosmetics.  A business that started with an initial $5,000 investment and a group of nine salespeople is today an empire that exceeds $2 billion in sales with over 1.6 million sales people. (source: http://www.biography.com/people/mary-kay-ash-197044).
What makes Mary Kay Cosmetics so successful goes back to the passion and guiding principles of the founder herself.  She believed that people are a company's greatest asset, and approached business with the golden rule in mind – treat others as you would like to be treated.  She instructed her sales representatives to demonstrate how the products could improve the customer's appearance–no high-pressure sales tactics.
"Pretend that every single person you meet has a sign around his or her neck that says 'Make Me Feel Important.' Not only will you succeed in business, you will succeed in life."-Mary Kay Ash
The golden rule didn't just apply to customers for Mary Kay.  She believed in rewarding her direct sales representatives with diamond jewelry and the iconic pink Cadillac when they achieved certain sales goals.
(source: http://www.entrepreneur.com/article/197602#ixzz2jmo7z1Ki)
What lessons can new entrepreneurs take from Mary Kay Ash?
You are creating an experience when you are selling.  Make the potential customer feel important and understand how your product makes their life/business/situation better.  Use a good scripting for sales calls to help ensure you or your sales team is well prepared to deliver a great sales experience for the potential buyer.
Treat others as you would like to be treated.  Following up in a timely manner with potential customers is important.  Use lead management software to ensure you are proactively reaching out to those web leads, following up with customers, and sending email drips to those whom have expressed interest in your product or service.
Encourage and reward your sales team.  Train your team, encourage them, and reward them when they hit or exceed goals.
We admire the example of Mary Kay Ash and her contributions to the sales profession. I invite you to take the VanillaSoft free trial and learn a bit more about how we strive to espouse Mary Kay Ash's philosophy to treat our customers the way we would want to be treated.