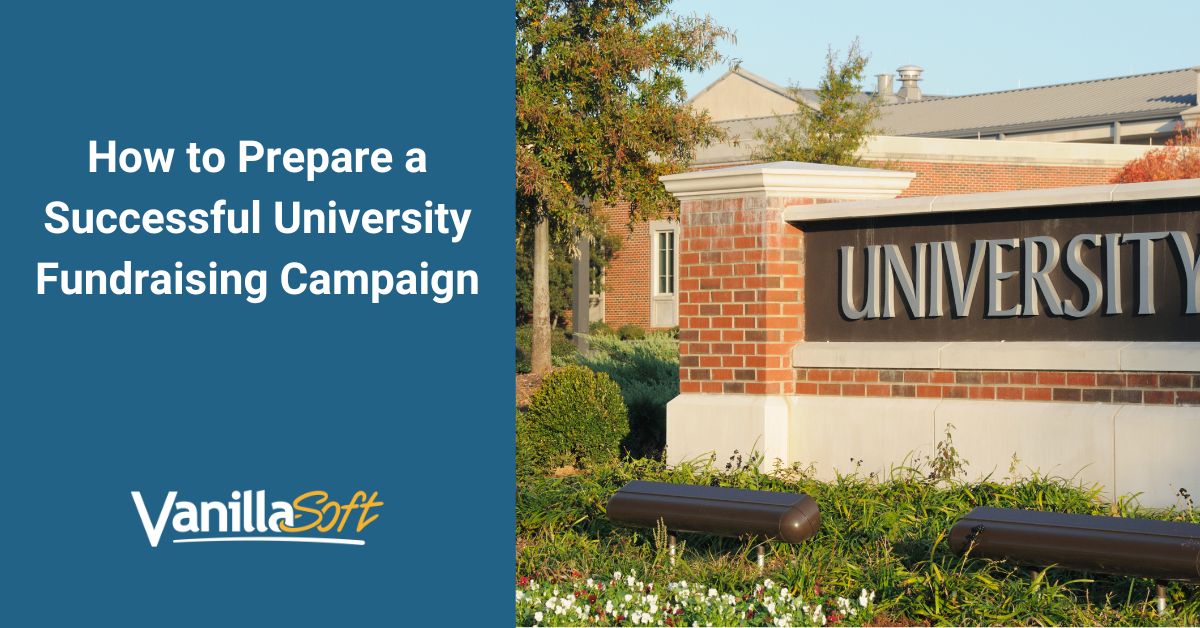 Running a smaller university fundraising program doesn't mean that gifts have to be modest.
However, no matter how short your campaigns are, their success heavily relies on establishing processes and building a high-performing, motivated team of student callers.
This blog post will discuss tried-and-true tactics to help you plan, execute, and measure your campaigns, and prepare your callers for success.
Plan
There are three key steps of the planning process:
Define goals
Identify targets
Prep and train student employees.
As a fundraising professional, you know best how to decide on goals and select the right targets, so we won't jump into the how-tos of those tasks here.
However, as part of your preparation, it's important to focus on the following two aspects.
Relay campaign goals and targets
Providing additional context to your student callers is a critical ingredient that will ensure the success of your entire program.
Just throwing them a list of names to call may not be enough to connect with the purpose of the calls they are about to make. But sharing campaign goals and targets with your team will allow them to understand their tasks better and give them a sense of direction.
Accentuate a higher purpose of the campaign to motivate both student callers and donors. It's best to pinpoint where exactly the money will go and who will benefit from it. Donors will be more likely to give if they can envisage a good cause they're contributing to and better understand the spending behind their gift.
Here's an example of something you might say, "Would you consider donating $50 to the University Student Relief Fund that will support students experiencing financial difficulties?" is much more impactful than "Would you consider donating $50 to our university?"
Picking the right tool for the job
Your team's productivity and performance heavily rely on the tools they use.
Outbound calling campaigns are tough even for professional inside sales reps, so imagine the stress a student caller may face when fundraising by phone.
Some of the biggest challenges they encounter when starting a job include access to relevant data and having meaningful conversations with donors. A digital engagement platform that will make it easier for your students to overcome these obstacles should have powerful data management and logical-branch scripting features.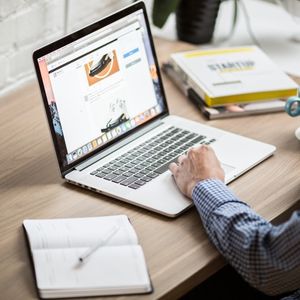 Data management: Automating your campaigns will work only if you find a way to personalize them. Your student callers should always have the latest and most accurate constituent data at their fingertips.
Otherwise, they risk making a faux pas that will sidetrack conversations and result in poor performance.
With VanillaSoft, your callers will have access to all the relevant and freshly updated constituent data, plus the ability to take notes about alumni while talking to them and save this new information for future reference. In other words, if a constituent has a new job or address, these changes can be recorded and added to the database on the fly.
Quick segmentation is another super useful benefit that will operationalize your lists and empower your student employees to make the most of their calls. It's even possible to match callers with the most suitable list based on mutual interests or preferences. For example, a student caller on a sports scholarship can be assigned to a segment of constituents with a similar background.
Talk Tracks
In addition to educating students on your organization and your campaign-specific goals, provide them with talk tracks to help them make effective calls that stay on point.
Old-fashioned scripts are too rigid since they fail to reflect and consider the flow of conversation. In other words, by following a predefined script, callers will come across as robotic, which only does them a disservice.
Talk tracks, on the other hand, are more like a guide callers can use in various directions to adjust the narrative based on what constituents are saying on the fly.
Not only will this ensure consistent messaging, but it will also make them more confident about what to say and how to represent the organization.
Logical branch scripting is an exceptional talk track functionality, allowing students to have more natural conversations, address potential objections, and prevent uncomfortable silences during calls. 
Execute
During the execution phase of your campaign, it's essential to help your callers to stay productive and positive. Again, the right donor engagement platform impacts how well your campaign will perform.
Here are factors to pay attention to.
Auto Dialing
Auto dialing eliminates punching in numbers, which means students won't have to waste time between calls on this mundane activity. 
Progressive and preview auto dialing ensures a seamless call experience for both your students and donors.
Voicemail Drop
Even calls going to voicemail can be more effective with a Voicemail Drop feature. This technology allows your student caller to move on to the next call while the system drops a pre-recorded voicemail message with your donor.
Monitoring
You also need tools for training and quality assurance.
VanillaSoft offers two live monitoring functionalities – eavesdrop and whisper.
Listening can help you "handhold" your new callers and help them navigate their first days on the new job. You or your senior student callers can listen in on new team members' first calls and discreetly coach them or "whisper in their ear," without interrupting the call.
This lets you instantly provide help and feedback to those who may not feel as confident with calling activities.
Measure
Another way to ensure the success of your calling campaign is the ability to measure its progress at any point and tweak it accordingly. Knowing every aspect of your campaign will give you control to maintain its health and make improvements.
Here are some useful tactics you can leverage.
Select a campaign tool that provides a Real-Time Dashboard view of activity. Dashboards give you a quick view of where your team stands with their real-time calls and success rate.
Customized reporting is crucial for tweaking the strategy throughout your campaign and tracking year over year to adjust for future efforts.
A/B testing different approaches is essential to help you make informed decisions about future strategies. You must know what works and doesn't to fine-tune your fundraising activities. 
Monitor and coach your team regularly. It's important to provide feedback to your students, so they know how their hard work is paying off or to reignite their motivation if results are lagging. Even if they're not beginners learning about new best practices will help them polish their skills and get comfortable with asking for donations. 
Make sure you have a way to touch base with your callers at every step in the process, both to support and monitor them. 
Educate your callers in the planning phase, support them in the execution, and inform them of the results through reporting.
How to Best Prepare Your Student Callers for Success?
In this section, we'll discuss some of the most effective and useful tips to help you prepare your students and get them up to speed with everything they need to know.
Before the calling campaign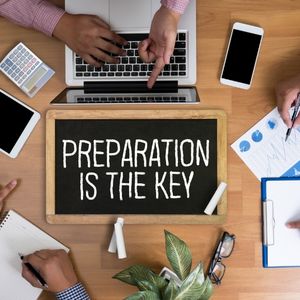 The best way to organize your prep process is to split it into before, during, and after the campaign.
Recruit students
Student callers are a major piece of the calling campaign puzzle.
You should begin recruiting at least six weeks before the fundraising event. Additionally, you should recruit approximately 30% more callers than you will actually need.
Why?
Because not all callers will show up, and of those who don't show, very few will give you notice that they can't make it.
Check out our blog post for more practical tips on how to recruit and hire top performers. 
Train students
Ensure that you provide training to your student callers on three critical components: your organization's mission and values, scripts, and how to use the software.
Need some tips on student caller training? Get best practices and tactics in this article.  
Remind your team when to show up
In a perfect world, everyone would put a note on their calendars and show up when and where they are supposed to be.
Since that's not likely to happen, it's up to you to remind your callers about training meetings and their assigned calling schedules.
Send a reminder one week before and one day before the event.
During Your Campaign
After you've set everything up for the start of your campaign, it's equally important to stay on top of things during the campaign itself.
Focus on the mission
It's vitally important that your students understand your organization's mission, goals, and how the donations raised will be used.
Donors will be more receptive to informed and enthusiastic callers.
Monitor calls to ensure that the mission is the focus and that callers stay on task with their messaging.
Assign rovers
In addition to using call monitor features that come with the right digital engagement software, you can assign rovers to walk the room to encourage, answer questions, and support your team.
Set weekly individual goals
Work with your team to help them set individual fundraising goals.
Provide rewards or recognition for those who hit their numbers.
This encouragement will incentivize your team to work even harder and boost their confidence. 
Provide food & drink
Don't let the team lose steam due to hunger or thirst.
Provide pizza or snacks and drinks. It's a great way to show student callers you recognize and appreciate all their hard work.
Take pictures and videos
Photos and videos of your callers in action adds a personal touch to your fundraising campaigns.
Create a caller appreciation Pinterest board and share videos on your YouTube channel.
Get students to post their own campaign photos on Instagram, Twitter, Facebook, and LinkedIn.
Ask for matching gifts
Be sure that your callers remember to ask donors about matching gifts.
Many employers will match their employees' contributions to charitable organizations.
After Your Campaign
Before wrapping up your campaign, there's another step you shouldn't miss.
10. Thank your callers
After you have compiled the data and analyzed the success of your event, be sure to send a brief overview of highlights and successes and a thank-you note to each caller.
Let them see how their efforts paid off and underscore that their continued support is appreciated.
Are You Ready to Launch a Successful University Fundraising Campaign?
Committed callers and well-structured systems will improve the performance of your university fundraising campaigns and result in more donations. Remember that keeping track of your activities and measuring their success is a must. These insights will allow you to make real-time changes to your campaigns and increase donations.