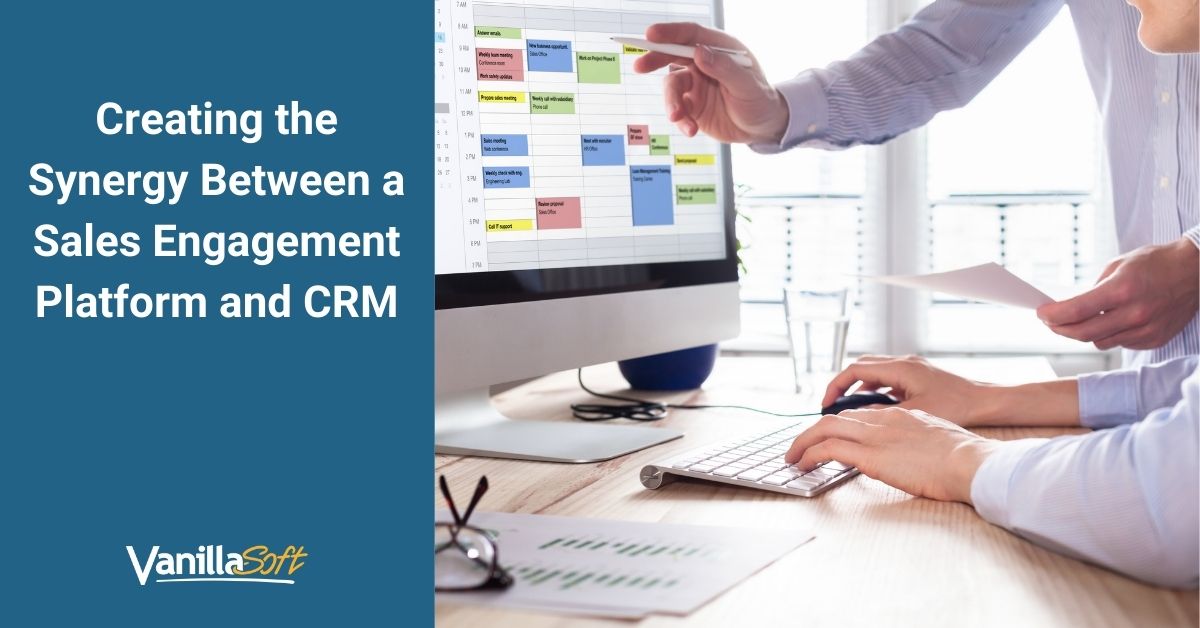 Building an effective toolstack for sales teams is a complex and intricate task, but at the core of each team, you will always find a customer relationship management system (CRM).
Historically, these systems were used by sales and marketing professionals for all activities involved in collecting and converting leads into opportunities and customers.
Yet, most sales pros will agree that CRMs alone struggle to efficiently manage the lead conversion.
The challenges of CRM
No one disputes the impact that CRM software has had on sales.
It is the historical record of all marketing, sales, services, and support activity – anything and everything involved in engaging with prospects and customers. However, for sales teams that rely on CRMs to guide their new lead engagement efforts, everyday tasks are cumbersome, inadequate, and largely invisible to management.
A day of logging each phone call and sales activity individually takes hours.
The email tracking system is imprecise.
Documenting social media efforts is impossible without building endless custom fields.
And reporting on sales rep activity is nearly impossible as reps use cheats and shortcuts (such as re-using call reminders rather than completing the task and starting a new one) because it saves them minutes per call.
In response to these challenges, the market has seen the rise of sales engagement solutions.
At first glance, sales engagement platforms (SEP) may look like another add-on that teams always want but don't necessarily need because they can get by with existing CRM features.
But the truth is that CRMs and sales engagement platforms serve different purposes, and the modern sales toolstack is not complete without both. Accelerated sales and proper lead management require robust engagement tools.
Defining the Differences
The core differences between CRMs and sales engagement platforms are the teams that they serve and the activity they enable.
Marketing automation software (like Marketo or Pardot) is brilliant at enabling marketers to generate demand through profiles, scores, and nurturing. But that's not all, as such tools also allow them to track multiple variables to funnel the marketing spend into the most profitable channels possible. The end result is numerous fresh leads channeled to the sales team.
CRM systems (like Salesforce) help the sales team manage opportunities and accounts.
The flexibility and completeness of information from pipeline to onboarding, after-sales support, and customer experience make them invaluable. For account executives (AEs), CRM is essential to guiding the simplest and the most complex enterprise deals.
Two great systems, and yet a chasm exists between them.
You have marketing that is generating the leads and the CRM that is managing the deals.
But what help is there for the Sales Development Rep (SDR or insides sales) whose job it is to take the lead contact information and turn it into an actual opportunity?
This is a completely different process than managing an opportunity – it's a grind to get even marketing qualified leads to engage with sales. It takes speed, as well as, persistence, discipline, and an outreach cadence across multiple channels to get to each lead quickly.
That's where Sales Engagement platforms like VanillaSoft bridge the gap.
Why Sales Teams Need Both CRM and Sales Engagement
SDR roles gained prominence at the same time as sales engagement platforms rose in popularity. The two are inextricably linked; as roles in sales specialize, the software that supports them must do the same.
The role of the SDR can be defined as personalized connections at scale.
Their job is to make a human connection with as many target customers as possible with the intent of briefly qualifying them to connect them with a "closer" or a sales executive.
This requires a balance of personalization and automation of activity that renders other platforms irrelevant – marketing automation fails because it doesn't support personalization at scale, and CRM fails because it can't support automation at scale.
A sales engagement tool that connects to your CRM allows prospecting sales team members to focus on what they're best at – generating quality conversations and booking first meetings. At the same time, it helps operations and management track what email templates, scripts, and messaging are and aren't working by surfacing the data points that are most relevant to the role.
How convenient is that!
VanillaSoft and Salesforce – The Best of Both Worlds
You can't talk about CRMs without bringing up Salesforce.
Over the past 20 years, Salesforce has revolutionized B2B & B2C sales and created an entirely new ecosystem that supports new roles such as SDR and revenue operations.
VanillaSoft was one of the first sales engagement platforms created for inside sales and SDR teams. After nearly 15 years, VanillaSoft has become the best-in-class software for high-performing sales teams.
By pairing the two together, you'll have the most powerful suite of tools available for your sales team.
Make sure the right lead is called at the right time
Ultimately, Salesforce and other CRM systems are really just a fancy list.
But they are not able to prevent "cherry-picking" by sales reps.
VanillaSoft's prioritization and intellective routing choose the right lead to call at the right time for each SDR or Inside Sales pro in a moment.
When integrated with Salesforce and marketing automation software, VanillaSoft pulls in all the relevant details, calculates the lead that has the best chance of success (as determined by leadership according to the cadence specifics), and can even force the rep to make that particular call at the right time.
All the information needed – Nothing unnecessary
CRMs can store an incredible amount of information – yet only a small portion is relevant to the Inside Sales and SDR role while prospecting.
VanillaSoft pulls all relevant information from Salesforce (regardless of the object) and presents it in a clear, complete, and effective way.
Other sales engagement platforms can only pull certain fields from certain objects or a limited number of fields. VanillaSoft has everything you need to successfully engage a lead.
Besides that, VanillaSoft also tracks every single sales activity you complete. Integrating the software with Salesforce means pushing through all of that valuable information to close more deals.
Limit data storage charges and keep the CRM clean
Using VanillaSoft for prospecting activity means that prospecting data can be stored directly in VanillaSoft – not in Salesforce.
As leads are pushed out from marketing as a qualified lead, they can be sent to VanillaSoft for further refinement into a sales qualified lead.
Only then would they be sent to Salesforce.
Yet, thanks to the integration between the two systems, Salesforce administrators are able to track lead details when needed within their reports without having to deal with the clutter created by disorganized or unstructured data generated by prospecting at scale.
Engagement Is Different Than Relationship Management
SDRs and other roles focused on prospecting are specialists in generating meaningful interactions at scale.
And Account Executives are relationship specialists.
Since these two roles have entirely different functions, they require entirely different tools to support them.
VanillaSoft shares a commitment to supporting and enabling all salespeople and sales leaders to build amazing sales teams and generate the best possible results with Salesforce.
Still skeptical of what can you can achieve with VanillaSoft empowering your sales team? Contact us for a demo, and we will prove it to you!