"Genie Parker recognized for career in Sales & Marketing and contributions to effective lead management methodologies and services."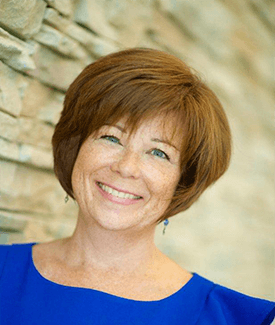 Lead management software provider, VanillaSoft, is pleased to announce that Genie Parker has been honored among 20 outstanding women in the 2014 Sales Lead Management Association's (SLMA) annual list of 20 Women to Watch in Sales Lead Management.  Parker – a key influencer and member of the VanillaSoft management team since the company's inception – was selected by an independent panel of judges from the many nominees to this year's annual list.
"It is such an honor to be included as a member of this list of impressive women who have made outstanding contributions to the sales & marketing profession. I am appreciative of the SLMA for recognizing the leadership role of women in sales lead management.  It's a wonderful opportunity to remind young women entering the workforce that there are opportunities for advancement in this field," said Parker, whose career spans over 30 years in sales & marketing.
David Hood, VanillaSoft CEO, commented, "We are very proud of Genie and her accomplishments. This is a well-deserved honor for an executive who has dedicated her career to improving sales-by-phone methodologies and lead management software solutions.  She is a key member of our team, and we are pleased to see her recognized for her contributions to the profession of sales & marketing."
In addition to Genie Parker, VanillaSoft congratulates Mari Anne Vanella of The Vanella Group, a long-time VanillaSoft customer, Nancy Nardin of Smart Selling Tools, a VanillaSoft partner, and all the other leaders who made this year's list.
About VanillaSoft
VanillaSoft is the award winning Lead Management and CRM solution for phone centric selling. VanillaSoft enables thousands of individuals and sales teams to do more than store their data and report on it like traditional CRM. VanillaSoft customers drive productivity by deploying an award winning Best-In-Class feature set which includes next-best-lead routing, progressive dialing, integrated e-mail, real-time lead distribution and digital call recording. For more information, please visit https://www.vanillasoft.com.
With VanillaSoft, typical users realize a productivity increase of 30 to 100% over traditional CRM, creating an easy to justify ROI. VanillaSoft dials over existing phone systems or VOIP meaning no new or high fees for telecom. VanillaSoft is based in Plano, Texas where it has served a global client base since 2005
About the Sales Lead Management Association
The Sales Lead Management Association was founded in 2007. The association serves more than 5,000 members of the worldwide sales lead management community. In 2012, SLMA's site received more than 149,000 total visitors. A privately held organization, SLMA has a diversified business model with revenues coming from sponsors, display advertising, SLMA Radio, sponsored video webinars, newsletter advertising, sponsored cartoons, industry leader links, a speaker's directory, case studies and a blog, Sales Lead Management Today. SLMA's featured programs include more than 300 articles and white papers, The 50 Most Influential People in Sales Lead Management, the 20 Women to Watch, "Sales Lead Management Week" in October and the SLMA College of Fellows. For additional information, visit SLMA.