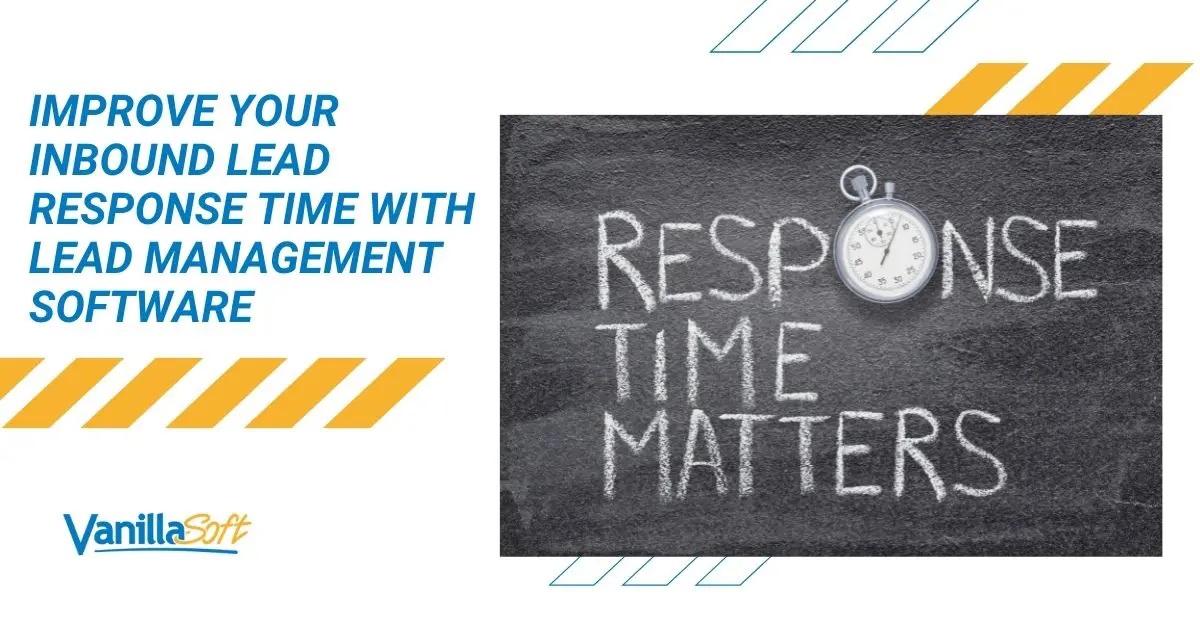 Looking back through our posts from 2013, the "Lost Leads" infographic published in April caught my eye. As we noted on that infographic, 50% of consumers respond to the company that follows up with them first. This, coupled with a recent discussion on LinkedIn about B2B buyer behavior becoming more like B2C selling, reinforces how crucial timely follow up is, regardless of industry or target market.
Here are a few more Lead Management stats to consider:
Sales reps have a 100x greater chance of contacting a web lead if the first call is made within 5 minutes of receipt.
Tweet This (source: www.geisheker.com)
Reps who don't call web leads within the first 5 hours have a 300x less chance of making the sale.
Tweet This (source: www.geisheker.com)
6 in 10 companies report increased customer loyalty & revenues after implementing technologies to improve customer interactions.
Tweet This (source: MarketingCharts.com)
If you aren't adapting to the new world of "I want it now" lead response, it's time to reassess your lead management methodology. Technology has changed the sales game. Consumers and Businesses are educating themselves in the early stages of the buying process now, so chances are they may be ready to buy when they take the step to contact you online. Assess your lead management software's readiness to help you become a 21st century sales superstar.
Speed – Your lead management software should:
Consistency – Your lead management software needs to:
Allow you to drop your own, personalized pre-recorded message on business voice mails and home answering machines when you are unable to make direct contact.
Provide call scripts that assist you and your reps with the right information and a standardized process for all incoming web leads.
Execute lead nurturing email drip campaigns to keep in touch with those prospects that are not ready to buy at time of contact.
If your lead management solution doesn't help you reach out to your web leads with speed and consistency, take a test drive of VanillaSoft. Our lead management software will not only help you with your inbound web leads, it can help you improve your sales productivity and efficiency overall.