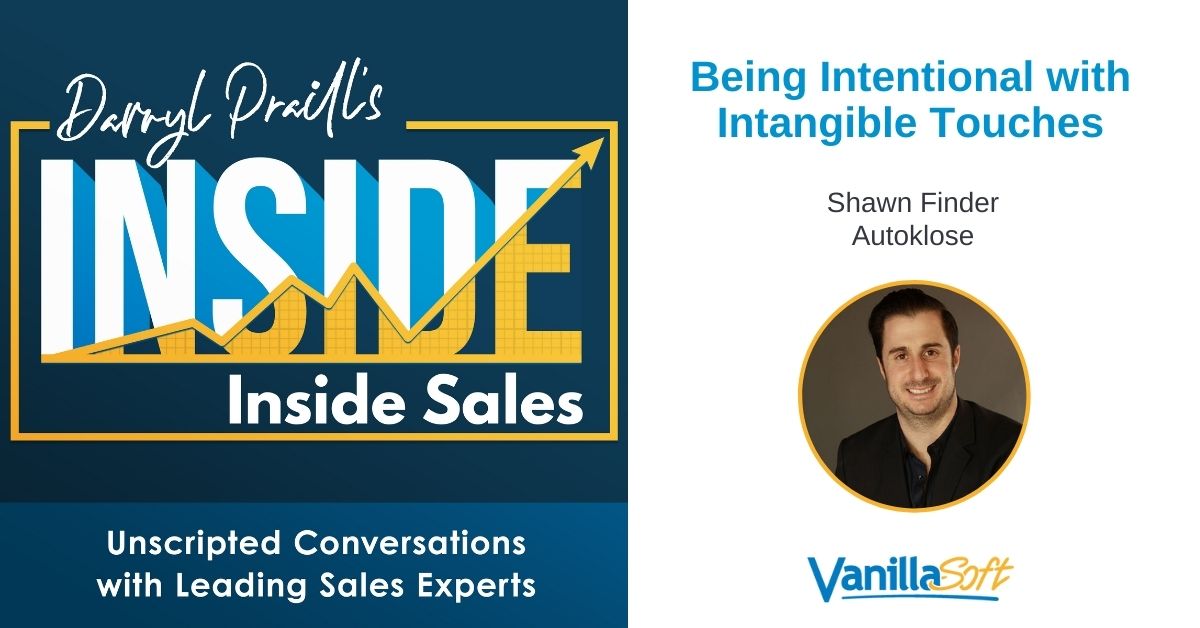 Did you know that you don't have to be pushy with your sales efforts to get tangible results?
In this episode of INSIDE Inside Sales, Darryl welcomes Shawn Finder, Co-Founder of Autoklose and SAAS Entrepreneur rockstar, to talk about the power of intangible touches in sales. They will discuss the best places to implement this tactic, explain how it works, and give you some actionable tips for engaging your prospects with no more than one call or email.
Subscribe to the INSIDE Inside Sales Podcast!
Shawn Finder: Being Intentional with Intangible Touches