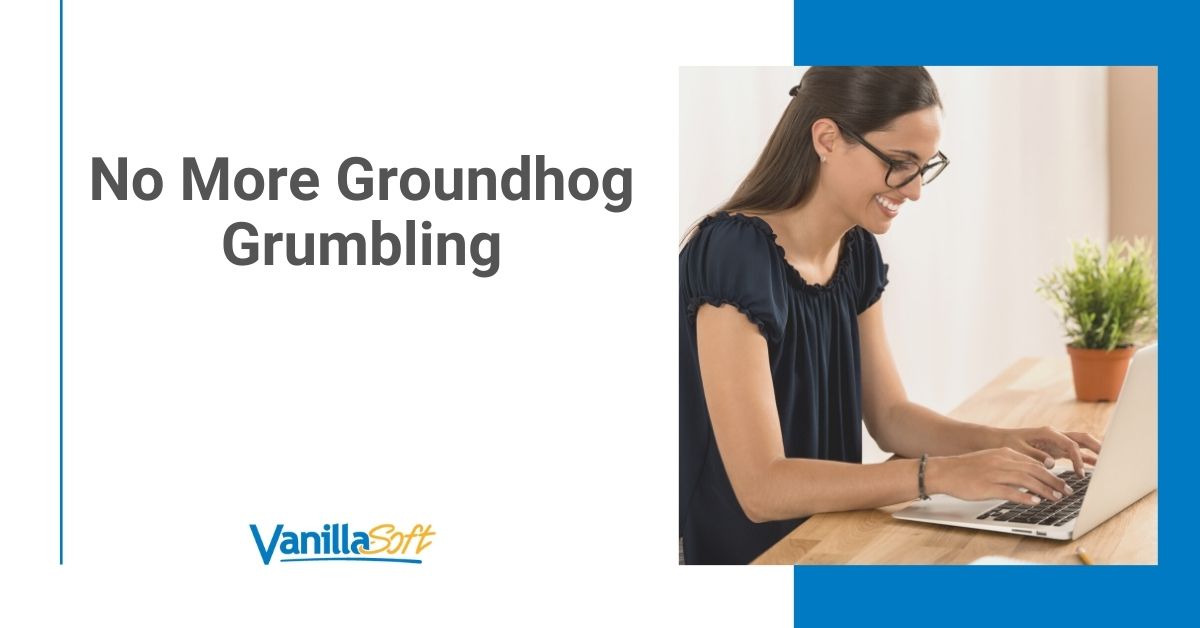 Punxsutawney Phil had his say this morning: six more weeks of winter. Ugh! Unless you like snow days and soggy shoes, that's not a welcomed prediction. Before we get too worked up, though, how accurate is Punxsutawney Phil in his prognostications?
2014: Phil saw his shadow, and 2014 did have a long, cold winter that dra4-ways-queue-based-lead-management-shaping-the-inside-sales-industrygged on through March in many places. 1
2013: Phil did not see his shadow – early spring, right? No. The U.S. again saw wintery weather on through the end of March in various locations. 1
In his long career, Phil has reported seeing his shadow 102 times. His website insists that he is always accurate, but weather services like NOAA's National Climatic Data Center and AccuWeather don't exactly see it that way. 1
So, what does this groundhog talk have to do with sales? Sometimes people tend to look for "signs" – even in the silliest of places – as a guide to direct their efforts because they lack data or predictable processes. Similarly, they tend to assign blame to forces outside their control when they want to shift blame (it's the Groundhog's fault that my March luau was snowed out). If you don't have a sales enablement solution in place, it's likely you or your reps are engaged in "groundhog grumbling" when it comes to your sales process:
"If I can just find the perfect lead to cold call, I'll win a sale."
"If marketing would just generate more leads, I could close sales."
"If the economy were better, we'd get more leads."
All of these excuses have the same thing in common: the problem lies with somebody or something else. As sales professionals, we have to get rid of "groundhog grumbling" and embrace accountability. When you implement a queue-based lead management solution like VanillaSoft, you will have features, functions, and data that facilitate better sales-by-phone efforts:
Scripting – don't believe it when someone tells you a script makes you sound like a "telemarketer." You sound unnatural because you haven't practiced. Get a solid script, practice, and produce real results as a trusted advisor.
Automatic lead distribution – don't rely on lead lists because your reps will just cherry pick based on their own subjective evaluation of leads. Opt for a solution that automatically distributes leads so they are called at the right time by the right rep based on next best call logic.
Progressive dialing – as soon as the sales rep dispositions a contact the next record appears on the screen and the phone number is automatically dialed. This dramatically increases productivity and removes the "dead time" between calls.
When you use a queue-based lead management solution like VanillaSoft, you will get rid of all the "groundhog grumbling" and see real results in productivity, efficiency, and sales:
Compared to the standard average of 8 dials per hour, the average call count for a queue-based platform is 32 calls per hour or a 400% increase.
Inside sales teams using a queue-based platform see an average of 7 follow up calls on leads before closing them out. In comparison, teams not using a queue-based system typically make one call per lead before closing it out.
Inside sales teams using a queue-based platform see a decrease of 30% in lead decay rate.
The majority of all real-time web leads are contacted within the coveted first 5 minutes.
Are you ready to improve your sales productivity and efficiency? Sign up for the VanillaSoft free trial and see a difference in your sales efforts!
1 http://www.washingtonpost.com/blogs/capital-weather-gang/wp/2015/02/02/groundhog-day-2015-punxsutawney-phil-sees-shadow-predicts-six-more-weeks-of-winter/