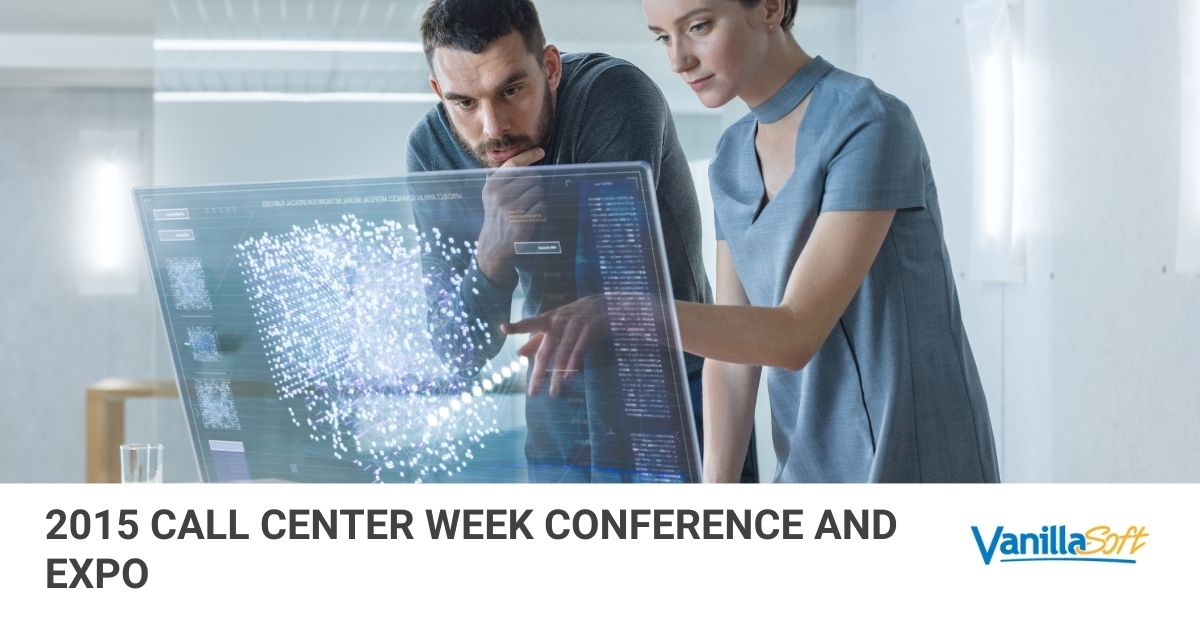 Customers are defining the game and setting the vision for service excellence. Smart companies are answering back. The Call Center Week Conference and Expo series explores the customer experience and much more! You get the value of five different conferences in one. It's perfect for call center representatives and managers who want to improve their productivity, performance, and careers. During this conference, experience inspirational stories of customer-centric leadership, innovation, growth, and transformation.
Kevin Thornton, executive vice president of sales and marketing with VanillaSoft said, "We are proud to be a sponsor and exhibitor at the 2015 Call Center Week Conference and Expo. This event will give call center leaders an abundance of information and best practices to improve call center processes to increase efficiency. We are excited to have this opportunity to meet with call center industry leaders from around the world and showcase how VanillaSoft empowers call center agents and managers with productivity tools, such as progressive dialing, queue-based routing, logical branch scripting, digital call recording, inbound pops, call activity dashboards, and more. Attendees are encouraged to stop by booth #1019 to see VanillaSoft's features in action."
Topics will include but not be limited to:
Transformational Leadership
The New Customer Experience
Workforce Optimization & Culture
Seamless Customer Connections
Integration Between Digital and Brick & Mortar
Driving Business Through Technology
Increasing Employee Engagement and Performance Excellence
Gamification – Transforming Your Call Center
Data and Analytics
If you are an inside sales representative, account manager, lead/business development representative, inside sales manager/supervisor/executive, or are involved in supporting or working with an inside sales team, you are sure to benefit from attending the Call Center Week Conference and Expo.
Join Kevin Thornton at booth #1019 to learn some best practices with VanillaSoft to improve your call center operations.