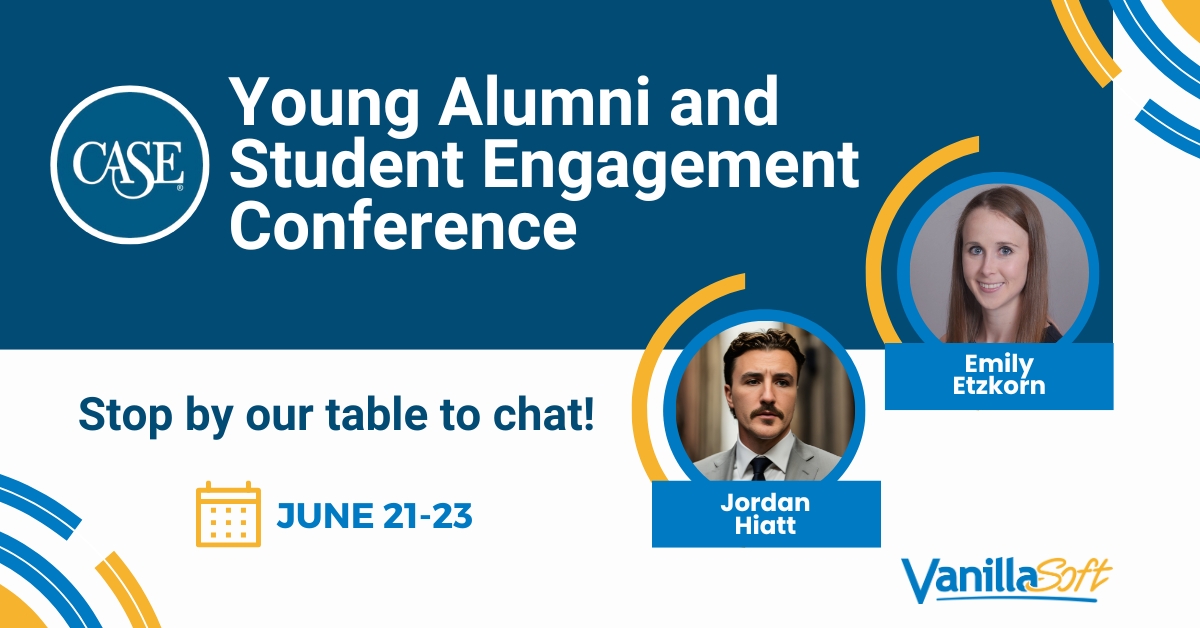 Renaissance Seattle Hotel
515 Madison Street, Seattle WA
---
VanillaSoft is a sponsor of the 2023 CASE Young Alumni and Student Engagement Conference – where attendees learn new trends in young alumni giving, and the latest approaches to building long-lasting student relationships. 
Join us there and learn more about VanillaSoft's donor engagement platform. 
Come by the VanillaSoft table to speak with VanillaSoft Fundraising Evangelist Emily Etzkorn, and Sales Development Rep Jordan Hiatt.