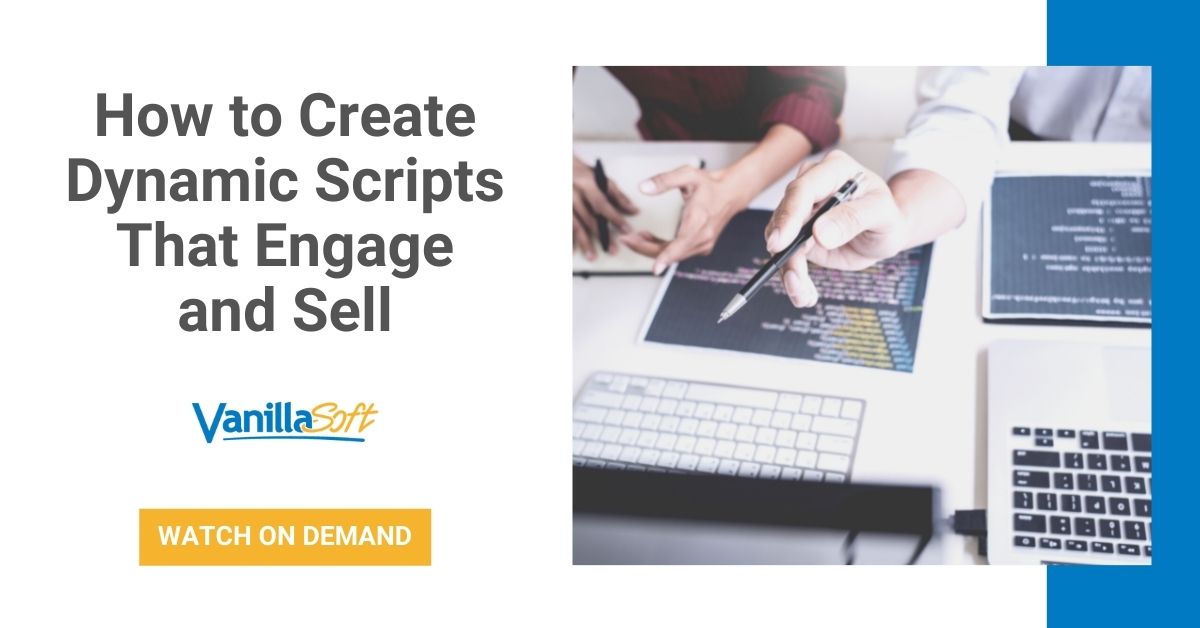 This is Part II of the previous dynamic scripting webinar. It takes the conversation from theoretical to practical. Instead of just telling you the WHAT and WHY, we are going to show you HOW in a live demo.
In this webinar, we will show you:
How to build a dynamic script
How to integrate your dynamic script into a sales automation tool
How sales automation creates a more fluid sales experience
Sign up today and reserve your spot to see SalesScripter's and VanillaSoft's scripting software in action. If you missed part I, visit https://www.vanillasoft.com/resources/sales-webinars to watch it before joining us for Part II.