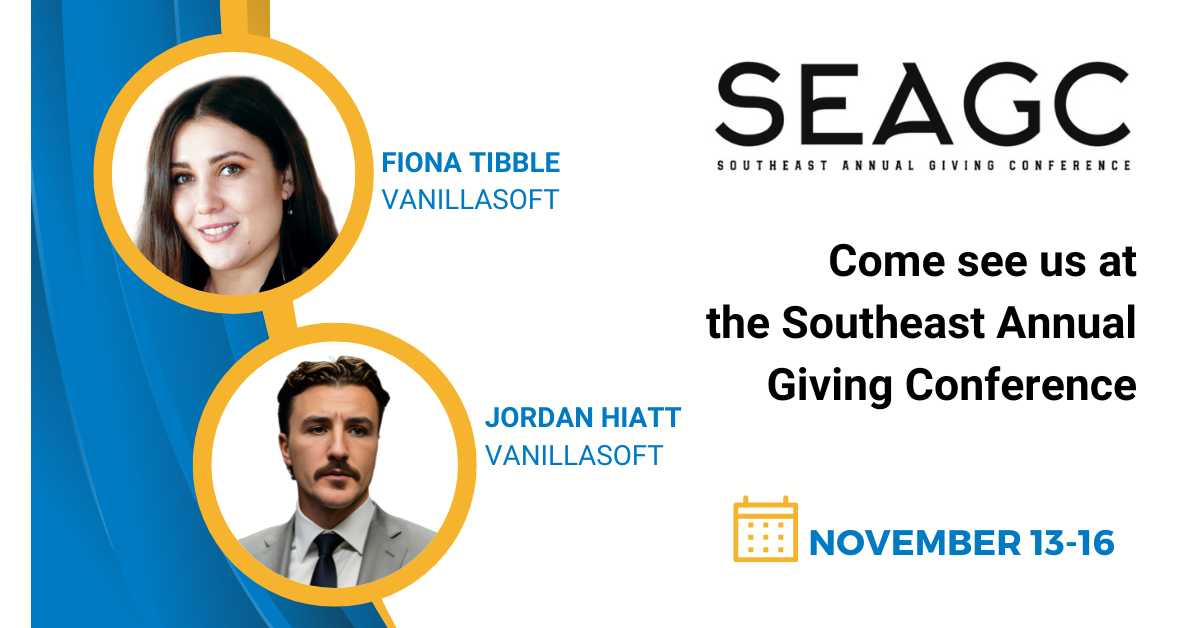 November 13-16, 2023 
Southeast Annual Giving Conference
B Ocean Resort Hotel
Fort Lauderdale, FL
---
VanillaSoft is a Presenting Sponsor of Southeast Annual Giving Conference, an annual in-person and online gathering of fundraising professionals sharing best practices and new ideas.
Come by to speak with VanillaSoft's Higher Ed Account Executive Fiona Tibble, and Sales Development Rep Jordan Hiatt.
VanillaSoft Speaking Session
VanillaSoft's Fiona Tibble will join Ashley Devenport of the University of South Florida for a co-presentation, "Empower the Future: Unleashing the Potential of Student Fundraisers."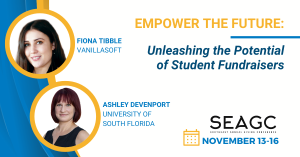 Session Overview
It's time to challenge the notion that "phone is dead" and instead explore how Advancement shops & their student fundraisers can leverage the digital engagement center to meet alumni and donors where they want to be met. By crafting a strategy to create compelling content to captivate potential donors and placing a premium on the student employees themselves, USF has witnessed remarkable increases in alumni engagement and overall stronger relationships with their valued donors. Throughout their presentation, the speakers will delve into all details related to USF's innovative approach to their work: everything from the creation of the Digital Engagement Center, exploring dynamic strategies that leverage technology, and leveling up the overall student fundraiser experience. It's time for Advancement shops to move beyond generic outreach, evolve personalized strategies that resonate on a deeper level, and embrace the student fundraisers that help tie the puzzle pieces together.