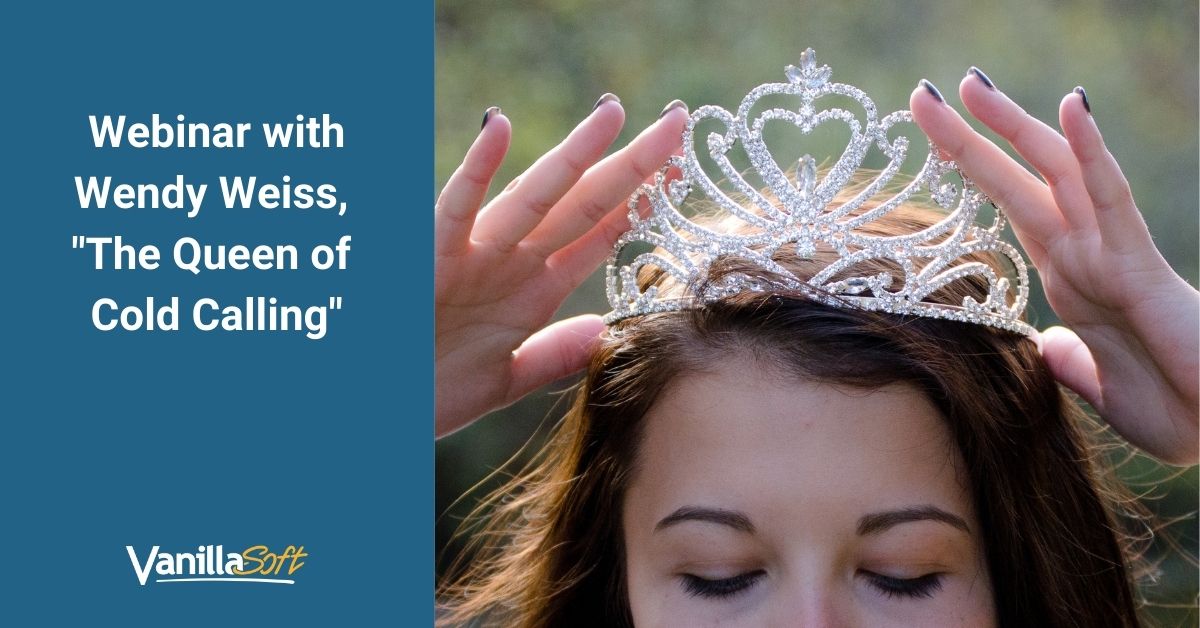 VanillaSoft will be hosting a Wendy Weiss "Queen of Cold Calling" webinar on "Getting Prospects to Return Your Calls" on November 6th at 12:00 pm CDT.
It's harder than ever to reach prospects. Today's super busy, stressed-out prospects don't answer their phones and hide behind voice mail. Your emails all seem to be lost in cyberspace.  How can you sell when you can't speak directly with your prospect? Join us to learn:
3 powerful strategies to bypass voice mail altogether
The Voice Mail Formula: Use this proven method and see your prospect response rate jump
The voice mail message that almost always gets a return phone call
2 email tactics to avoid like the plague because they send your emails directly to spam
4 proven strategies to get prospects to open your emails
And much, much more!