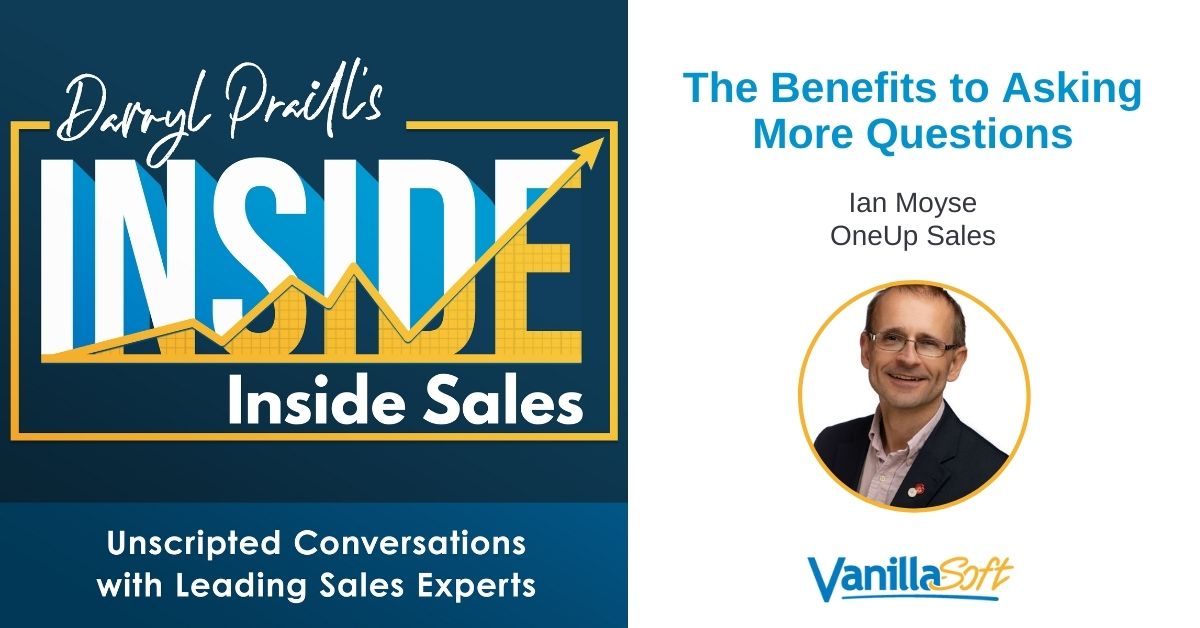 Even though asking questions is integral to any role in sales, many salespeople are reluctant to ask them at all.
In this episode of INSIDE Inside Sales, Darryl welcomes Ian Moyse, the award-winning CRO from OneUp Sales and globally recognized speaker to help you learn how to ask more questions. Darryl and Ian offer strategies such as using questions to speak to more stakeholders and being careful to get the answers you need, not the answers you want. 
Subscribe to the INSIDE Inside Sales Podcast!
The Benefits to Asking More Questions by Ian Moyse