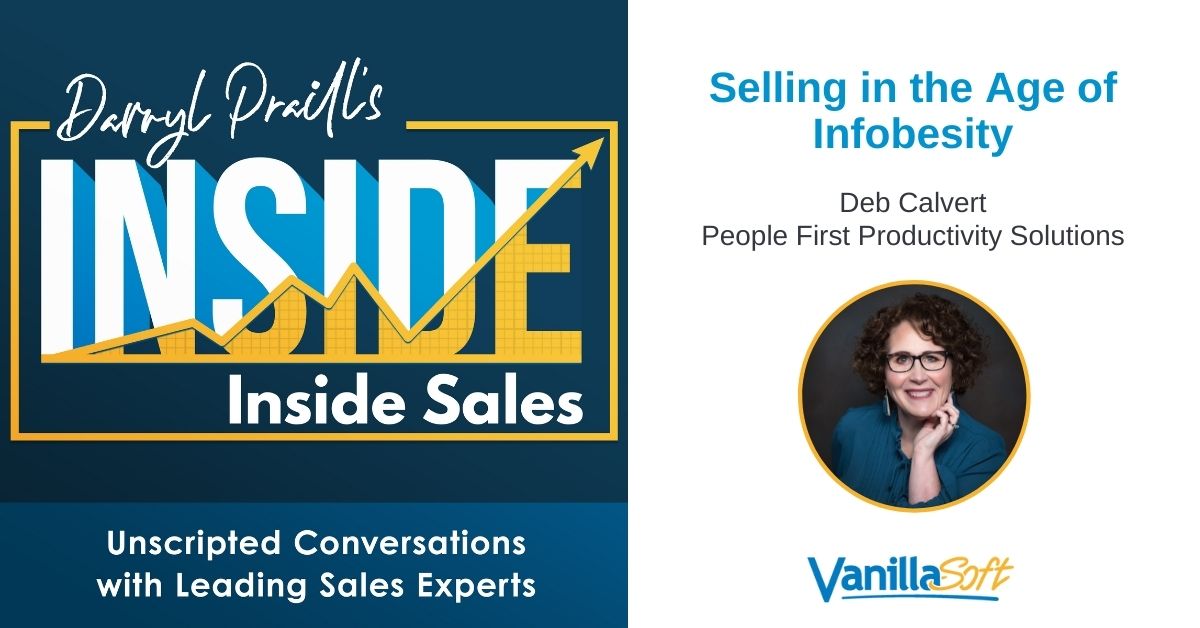 We are all exposed to 10,000 messages every single day. So, how do you cut through such deafening noise and reach your prospects?
In this episode of INSIDE Inside Sales, Darryl teams up with Deb Calvert, the brilliant people engagement expert and president of People First Productivity Solutions, to talk about how to sell in the age of infobesity. They also share valuable tips on how to capture your prospects' attention without overloading them with information. You'll learn why prospects ghost you or often make price-based decisions, how to condense your message into bite-sized chunks, and why sense-making is the go-to strategy for selling in such circumstances.
Subscribe to the INSIDE Inside Sales Podcast!
Selling in the Age of Infobesity by Deb Calvert