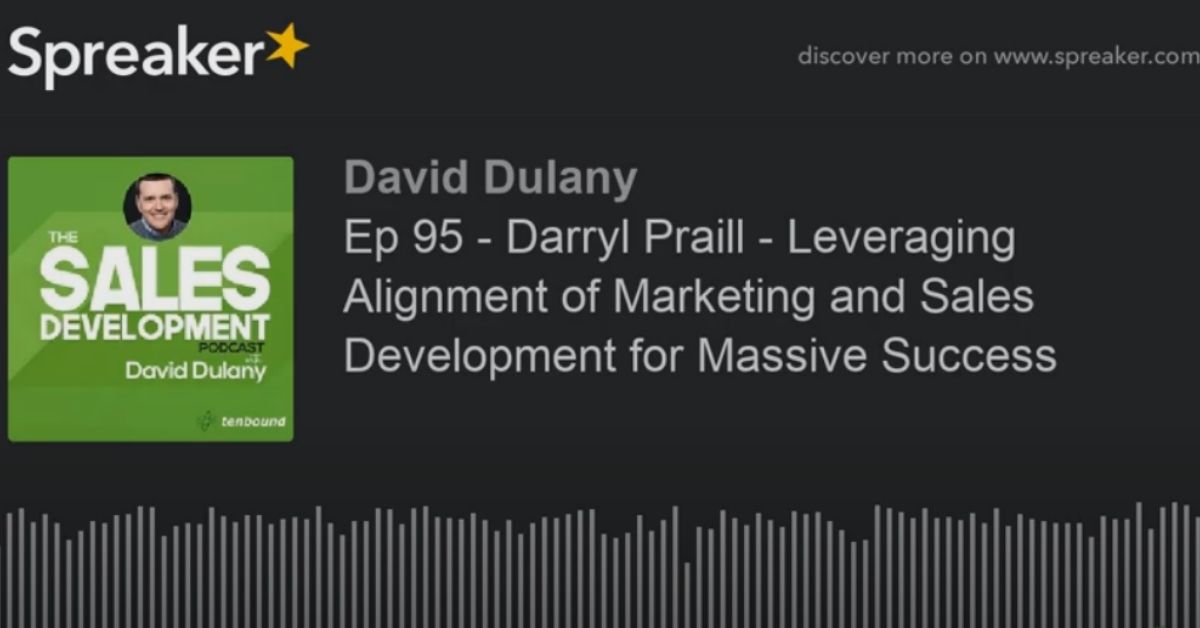 Darryl Praill was recently a guest on The Sales Development podcast with host David Dulany. In this episode, Darryl talks about leveraging alignment of marketing and sales for massive success.
If you ever meet Darryl Praill at a conference, buckle up. This is a man with an encyclopedic knowledge of the marketing world, sales engagement platforms, and how marketing and sales can align in order to drive massive value for companies.
He's also knee-slapping hilarious – and one heck of a snazzy dresser. He's also considering putting in a massive order for Mr Pep Talk for all his friends and family. https://mrpeptalk.com/ – which is very exciting.
Big thanks to Darryl for his support and mentorship, as well as financial support of the Sales Development podcast. We couldn't do this with him. If you have not considered VanillaSoft in your exploration for sales engagement platforms, you're missing an excellent tool. vanillasoft.com solutions
Listen in on how Daryll plans world domination and what you learn from this marketing master!