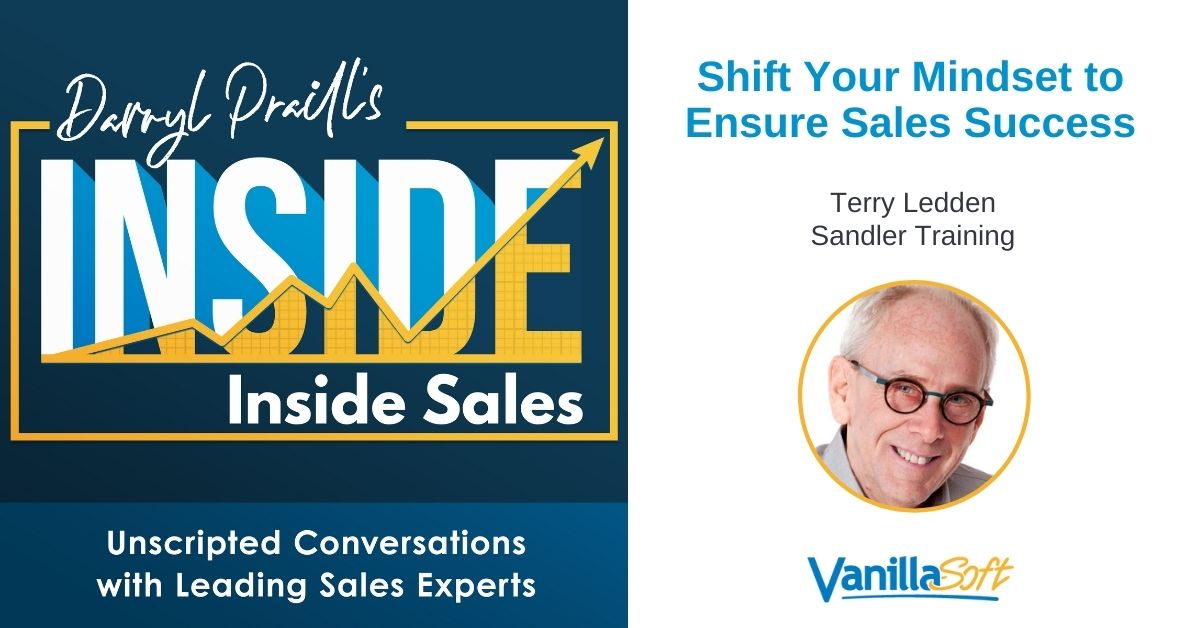 Many sales reps feel like they're carrying the weight of the world on their shoulders. Is there a remedy for that? Yes, and it's called re-framing.
In this episode of INSIDE Inside Sales, Darryl welcomes Terry Ledden, Sandler legend and Managing Partner at Sales AboutFace Inc, to share personal stories about suffering from the imposter syndrome, seeking approval from others, and experiencing the whole world come crashing down. They also talk about making a mindset shift, the importance of focusing on the conceptual element in sales, and learning to detach the outcome. You'll also hear some actionable tips for grounding yourself before every sales call.
Subscribe to the INSIDE Inside Sales Podcast!
Terry Ledden: Shift Your Mindset to Ensure Sales Success