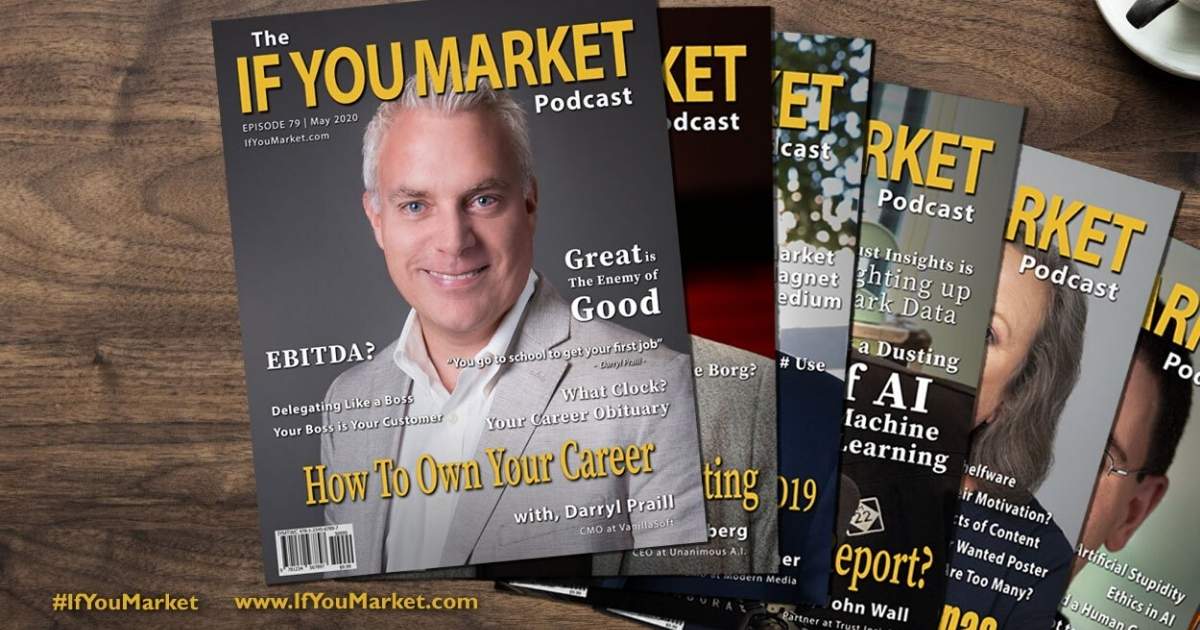 Are you looking to advance your career? Sometimes it can be difficult to know what direction to go in, who to ask advice, what to do in certain office situations to be seen as a leader, and so on. When you're trying to move up the ladder and travel up your career journey ladder, you need to have an idea of how to do it. Lucky for you Darryl Praill is around to offer some advice.
If you're looking for advice on how to advance in your career, give this episode a listen. Darryl Praill offers some actionable career advice to help you move up in your career goals. Listen is as Darryl talks office politics, interviewing, managing, recruiters, impostor syndrome, and more.
Want to listen on one of your favorite players? Check out the If You Market Podcast page for a list of players.