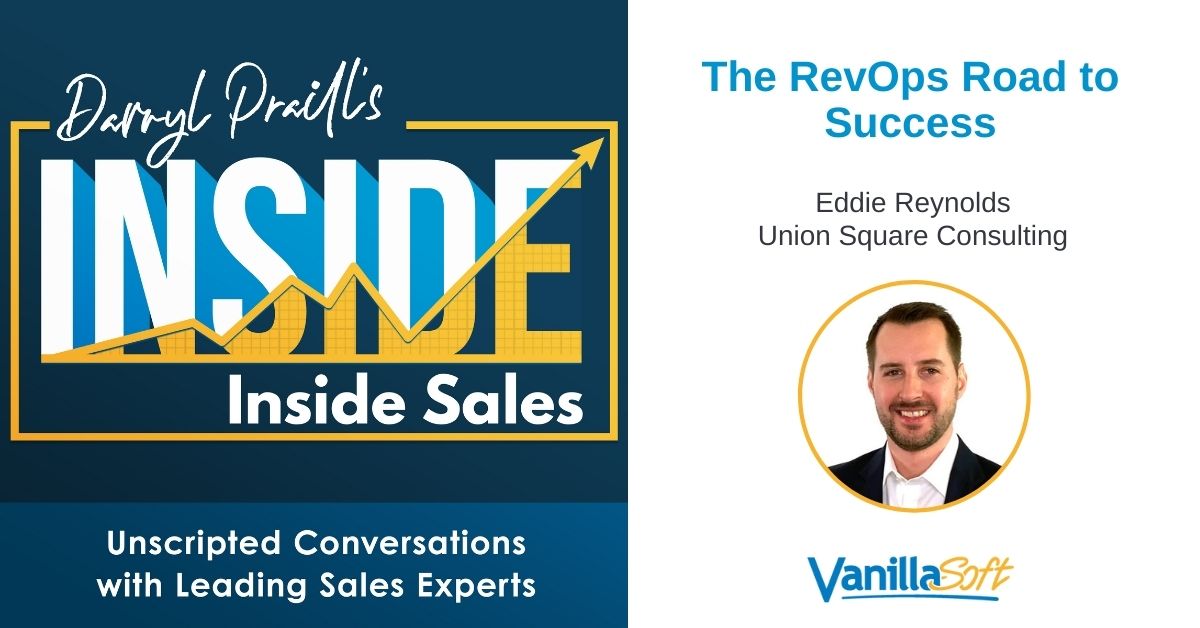 What makes a successful sales rep? They have all the processes and intel readily available at their fingertips – thanks to RevOps.
In this episode of INSIDE Inside Sales, Darryl welcomes Eddie Reynolds, CEO at Union Square Consulting and RevOps expert, to tackle the topic of sales tech and how it can help you maximize your sales. They talk about the benefits of having all the data available at the click of a button, and how a holistic, 360-degree view of every prospect makes a huge difference to hitting your numbers.
Subscribe to the INSIDE Inside Sales Podcast!
Eddie Reynolds: The RevOps Road to Success