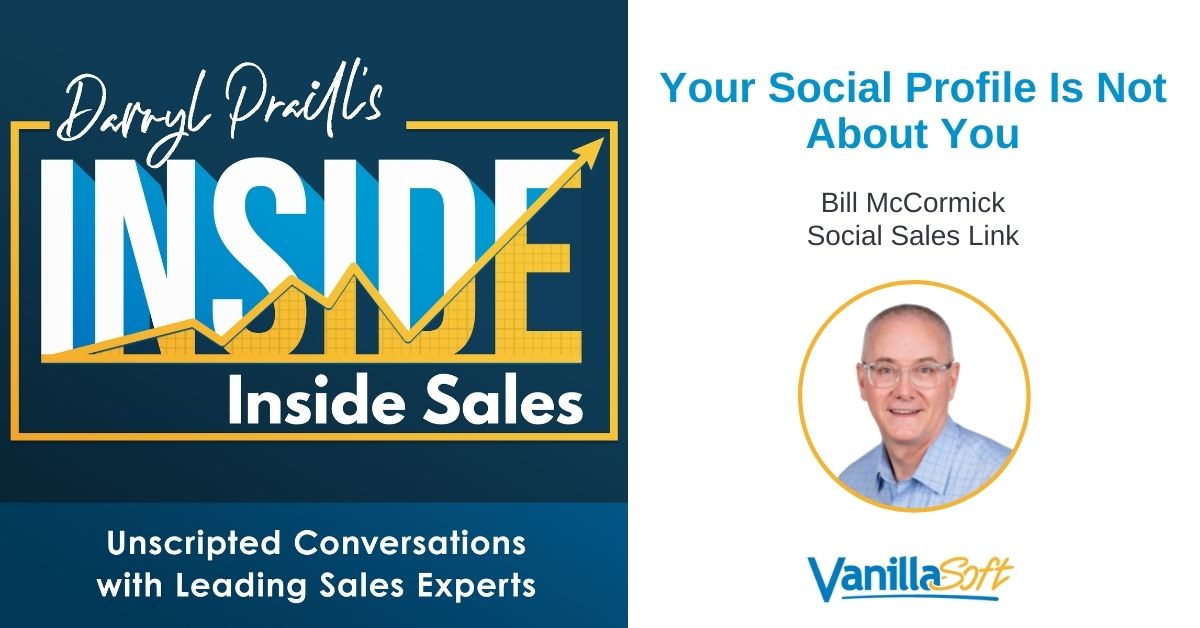 Your social profile is the first piece of content your customers will see about you. Have you ever considered making it about them and not yourself?
In this episode of INSIDE Inside Sales, Darryl is joined by Bill McCormick, the social selling mastermind and trainer from Social Sales Link. Darryl and Bill discuss solid techniques for connecting authentically to your buyers, such as crafting your presence to reflect the interests of your ICP, and simply being genuine in your reasons for outreach. They also share what you should avoid, such as spamming likes, posting pitches, or using bad templates.
Subscribe to the INSIDE Inside Sales Podcast!
Your Social Profile Is Not About You, Bill McCormick