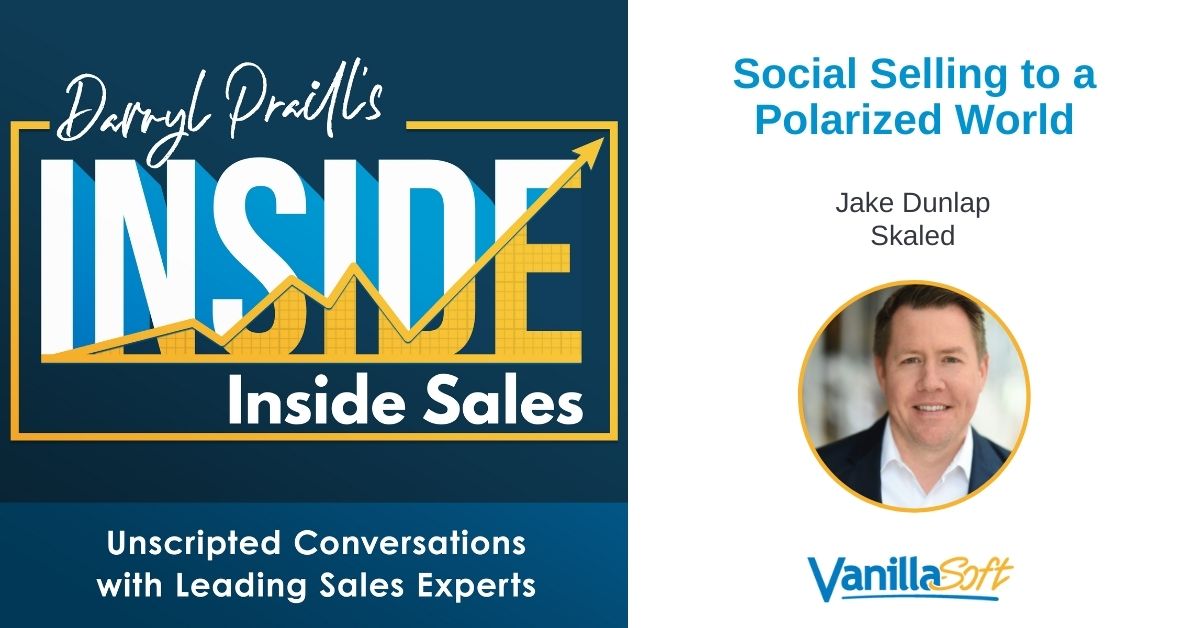 Social media has become an arena for polarizing opinions – and not just about real-world issues but also sales and marketing. Is there a way to put this argument-provoking rhetoric to good use and hit your numbers?
In this episode of INSIDE Inside Sales, Darryl is joined by the knowledgeable and outspoken Jake Dunlap, CEO at Skaled Consulting, to talk about how to leverage social selling in a polarized world. Darryl and Jake go on to discuss varied and somewhat controversial posts pulled from Jake's social media, such as the importance of optimizing and diversifying outbound messaging, the power of video in sales, and the TTTT tactic.
Subscribe to the INSIDE Inside Sales Podcast!
Jake Dunlap: Social Selling to a Polarized World