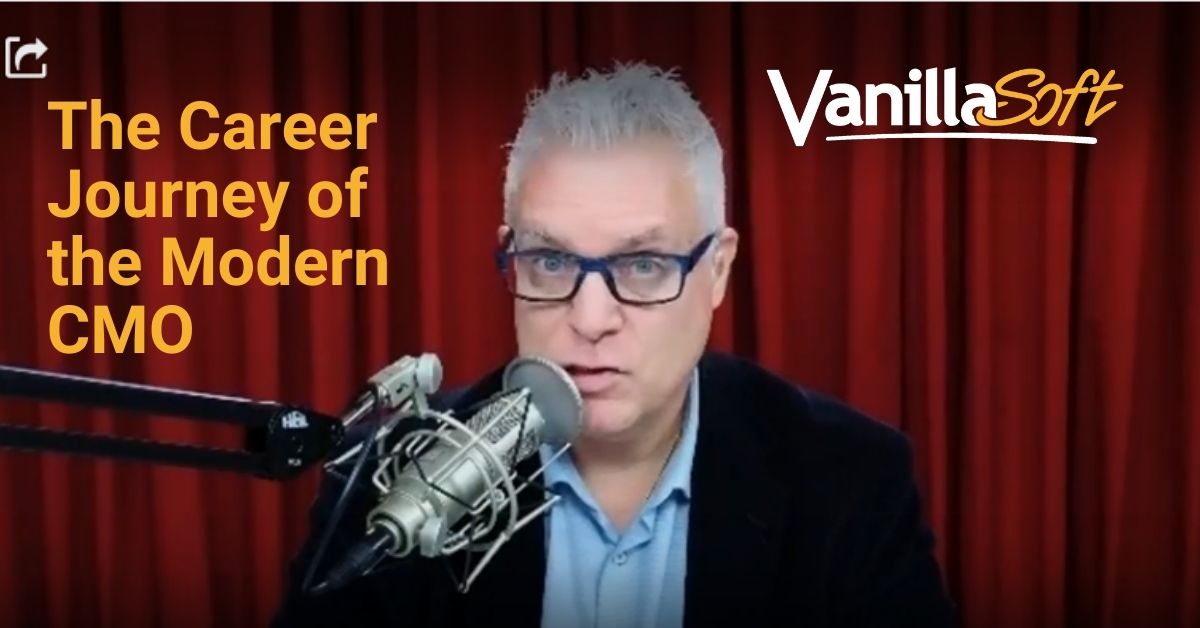 Darryl Praill was recently a guest on the Modern Marketing Engine podcast with host Bernie Borges. In this episode, Darryl talks about the career journey of the modern CMO.
The modern Chief Marketing Officer – CMO – is a fairly new iteration of the top marketing executive at a company. Those who have been in sales for some time can remember when marketing leadership peaked at Director or Vice President. But the advent of digital marketing, sales enablement, customer experience and an entire digital transformation movement, has changed the way that marketing functions. Simply stated, marketing has taken on more responsibility for branding, lead generation and driving sales funnel activity. These evolutions have resulted in a higher-profile leadership role for marketing that has landed him or her in the C-Suite as the CMO.
Bernie's guest on this episode is Darryl Praill, CMO of VanillaSoft, a Sales Engagement platform that provides sales and marketing teams tools to more efficiently engage, qualify and close the sale.
Darryl is a passionate guy who has strong and informed opinions about the role of marketing. On this episode, he provides a clear picture of the evolving role of the Chief Marketing Officer, how it came to be the huge responsibility that it is, and even peeks into the future with his predictions of what is likely to happen for CMOs as time goes on. Don't miss this episode.