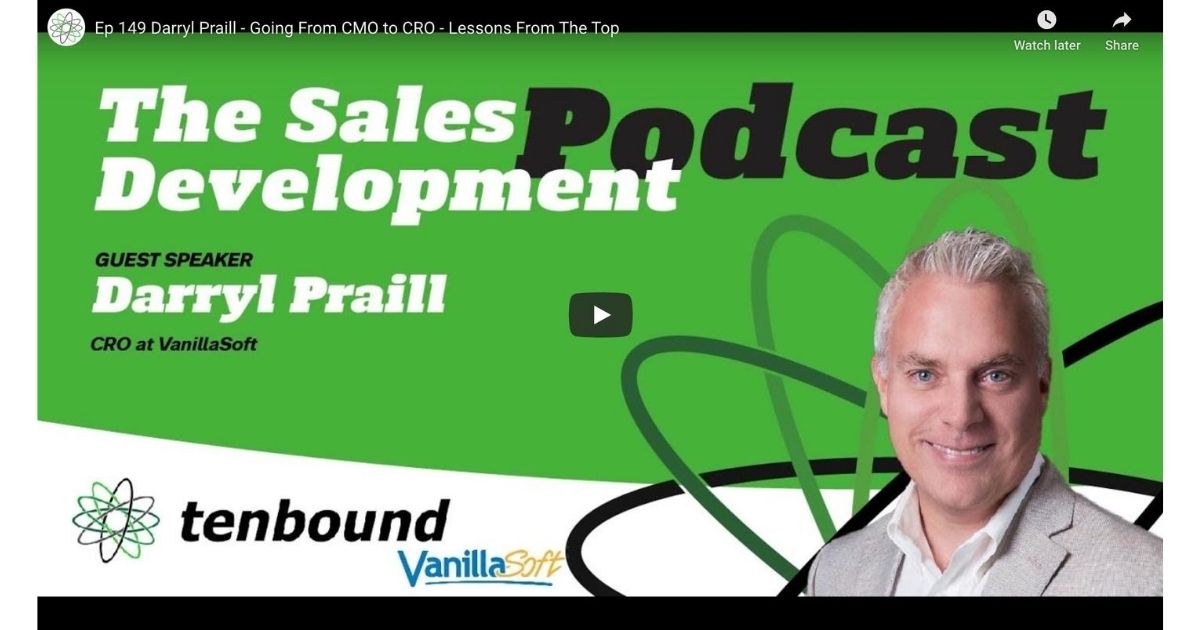 Sales Development sits at the intersection of Marketing, Sales, Ops, Product, and Executives… and the natural result will be Sales Development Leaders bringing those together in their career to become Chief Sales Development Officers and eventually, Chief Revenue Officers.
But what is the process of becoming a CRO? What do you actually have to do to be successful?
Darryl Praill talks through that process and breaks down his process specialty, the good, the bad, and the ugly. This is critical listening to all the strivers out there who want to leverage their career to new heights!