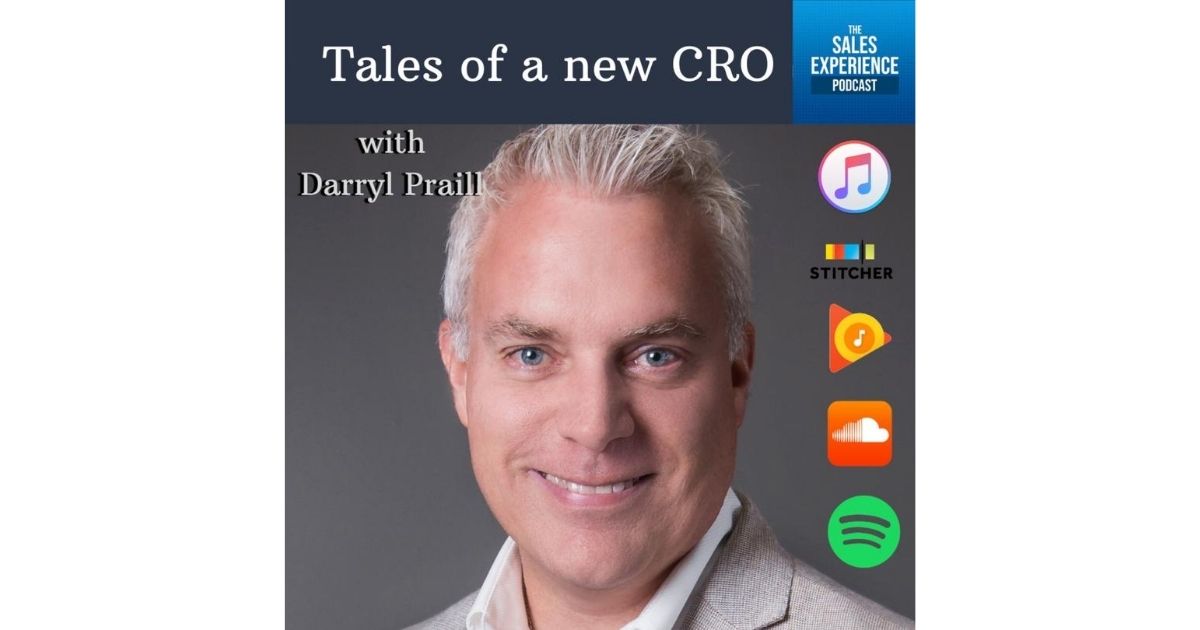 Part 1
Is your marketing team held accountable for the number of sales? Moreover, is your sales team targeting all the possible leads to close a sale?
When given a list of leads, salespeople tend to select prospects that they find will close sales. It is crucial to take account of all leads to ensure that you are driving maximum revenue. Tracking how much revenue is driven can lead back to the sales team to discover space for improvements.
In this episode, Darryl the Chief Revenue Officer and I discuss the importance of company structure, driving leads, and having the right salespeople on the team.
Learn how to use the strategies and techniques as a salesperson to gain revenue. Hear about the encounters within a sales team and the ways to hold them responsible for reaching their leads.
Part 2
Taking action to scale is essential to increase potential growth within your company. Are you considering all the factors that come before the process of scaling?
The sales team takes part in the company structure in which they contribute value to when speaking to prospects. A Salesperson should know the products or services that they are selling and who they are representing in their roles. That is the key skill to becoming a successful salesperson, by understanding and knowing the resources available for them to utilize.
In this part 2 episode, Darryl shares his vision on what it takes to build a structural team, train sales team on where the scale hits, and how the numbers do not define reaching to targets.
Learn how the process of sales contributes to being part of the success and growth of a business, but also its activities that impacts the marketing team as well.
Part 3
Your sales team represents the structure of your company. Should they deliver more productivity to get more leads so that they can increase profit?
There needs to be structure within an organization to guide salespeople on targeting their leads. Narrowing down to target prospects creates effective results that add value to their company.
Top salespeople may show leading performance, however, that does not necessarily mean they fit the team culture. With one person not being a team player or creating negative tension, this results in affecting the performance of the rest of the team.
Having the mentality of being all in one team and supporting one another is part of the key to success. That is where training plays an important role for salespeople who need to improve their performance and grow their knowledge of selling. This combination of behaviors and actions in a sales team indicates back to the management team.
Part 4
Do you hold your team accountable based on company values? The behavior of your sales team is determined by your company's mission and values.
Aligning with teams in different apartments creates a seamless and effective approach to your business. This is where understanding the vision and goals to improve productivity is by contributing their strengths to tie results together.
Technology plays an important role in today's businesses. Taking the ability to analyze and track data can direct your business to additional strategies, but also help to further your process on current and future trends on how a salesperson is performing.
Learn about what it takes to ensure that your company has a clear set of values for your team to make the right decisions, achieve company goals, and define your brand character.